Cloud storage creeps up the enterprise agenda
Research from 451 Group sees private cloud storage ranked second most common storage project and public cloud in fourth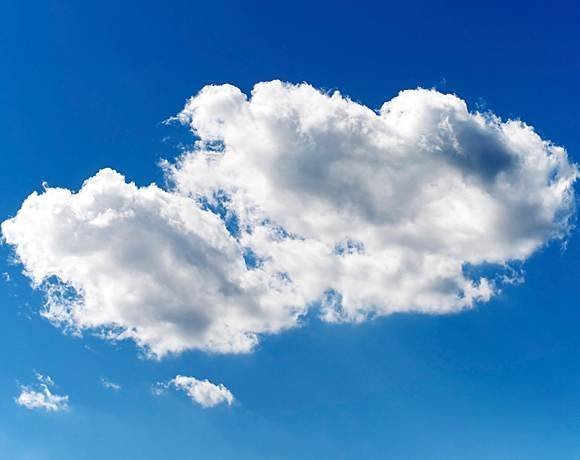 For most storage professionals working at a mid-sized or large enterprise, cloud storage has been mostly dismissed as a passing fad or an irrelevance. A perceived lack of security and control means cloud storage has not penetrated anywhere near the core of the typical enterprise datacentre.

Download this free guide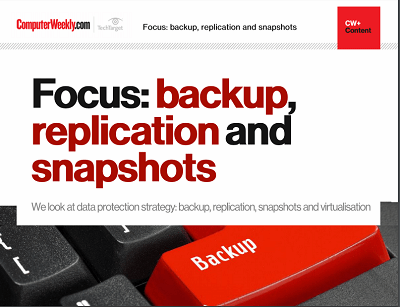 Get behind this backup
We look at data protection strategy from backup and replication to screenshots and virtualisation. Download for the pros and cons of different ways of protecting data and key issues of virtual machine backup.
This doesn't mean that there hasn't been plenty of interest in cloud storage; Web-savvy startups, resource-constrained SMEs and pioneering devops departments with less to lose have embraced cloud storage. But for the seasoned IT pro running storage operations at a mid-sized or large organisation, cloud storage has mostly been a no-go zone.
Cloud storage research
Until now. Because 451 Group research suggests the tide may be changing. Our latest data – which comes exclusively from mid-sized and large organisations worldwide – suggests cloud storage in all its forms is slowly creeping onto the IT agenda.
And though cloud storage as a term can be – and indeed is – open to interpretation, we are seeing interest levels and adoption growing in both public and private cloud storage.
The reasons for this are not difficult to fathom, but no less significant for that. A combination of shrunken IT and storage budgets, growing data volumes and a requirement to make the storage environment more responsive to the business means that moving to a cloud-based model is now more desirable than ever before.
At the same time, the growing maturity and adoption of cloud-based, cloud-like and cloud-integrated storage offerings is lowering the perceived risks.
Private cloud storage
Let's start with private cloud storage. Though this is admittedly a nebulous term, IT organisations appear increasingly interested in building private storage clouds.
In 451 Research's latest storage study – in which over 250 interviews were conducted with storage and IT professionals at mid-sized and large organisations – "on-premise cloud storage services" – aka private cloud storage – was ranked second in a list of top 10 in-pilot or in-plan storage technology projects, closely behind automated storage tiering.
There are a couple of reasons why this is noteworthy.
First, "on-premise cloud storage services" were ranked at number seven in last year's study – meaning it shot up five places in the space of a year, in the process jumping other hot storage technologies like data deduplication and even flash storage.
Second, few suppliers are actually selling a product that can be easily defined as offering "on premise cloud storage". Though EMC was most often cited as the leading "in use" and "in-plan" vendor, the second in-plan and in-use supplier was actually VMware.
Other frequently cited vendors included NetApp and Nirvanix, though "homegrown" was also often selected. This suggests IT departments are starting to experiment with different ways of managing their storage estates as part of a broader service-oriented approach.
In other words, they are transitioning to a cloud-centric, service-led approach for other parts of the IT infrastructure, and they increasingly want storage to be part of this process.
Public cloud storage
Meanwhile, respondents to the latest storage study reported a surge of interest in external, or public cloud storage.
"External cloud storage services" ranked fourth in our top 10 roadmap of storage technologies. Moreover, 14% of storage professionals said they currently have an external storage cloud "in use" – up from 8% a year ago and just 3% in the 2011 study.
An additional 15% said they plan to implement external cloud storage within the next 18 months – this has hovered around the 5-8% mark for the last four years, so represents another meaningful change in sentiment towards external cloud storage.
In terms of the supplier landscape, there are no major changes in the mix of vendors, though it looks like the giant uber-clouds are becoming even more dominant. As in previous years, Amazon (AWS) and Microsoft (Azure) remain the leading in-use and in-plan external cloud storage providers, and the gap between the top two and all other players looks to be widening.
One notable exception to this is Google, which dropped from the number three in-use external cloud storage provider in 2012, to number five in the 2013 study. Interestingly, specialist Nirvanix moved into the number three spot for "in-use", suggesting it has gained some momentum over the last year. In the 2013 study Symantec came fourth, with Box at number six behind Google.
Cloud storage gateways
Supporting our belief that interest in external cloud storage is growing, our latest storage study also recorded greater interest in – and deployment of – cloud storage gateway offerings.
Cloud gateways – or onramps – are positioned to offer the best of both worlds since they allow IT managers to funnel certain data to the cloud in a manner that leaves them fully in control of the process. Additionally, most cloud gateways support private as well as public storage clouds, so again provide the flexibility to cater for a variety of tastes.
In terms of adoption of cloud storage gateways, the overall numbers remain small, but they are heading in the right direction.
In the 2013 study 5% of 248 storage professionals at mid-sized and large enterprises we interviewed said they had a cloud gateway appliance in-use, but this compared to zero in last year's study. Additionally, a further 11% said they planned to deploy a cloud storage gateway within the next 18 months.
From a supplier perspective, the fragmented and somewhat poorly understood nature of the cloud gateway market is still evident – nonetheless, specialist storage gateway provider Panzura emerged by some distance as the lead in-use provider in this category, well ahead of the aforementioned cloud giants Amazon and Microsoft (which acquired cloud gateway specialist StorSimple last year).
So, in summary, we think this latest data suggests the hype around cloud storage – in both the public and private sense – is starting to translate into real adoption among mid-sized and large enterprises.
We reiterate that the overall numbers remain relatively small, and so there's clearly still a long way to go before cloud storage can be considered a mainstream enterprise technology, but this research suggests the compelling benefits of a cloud-centric model to storage are becoming increasingly difficult for many IT managers to ignore.
Simon Robinson is analyst and VP at The 451 Group.
Read more on Cloud storage