Changing lives through technology innovation
Technology such as open source can radically change the way an organisation operates and for users it has the ability to change their lives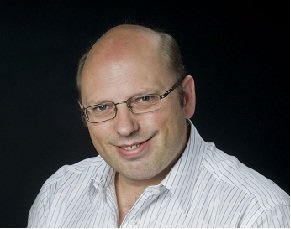 A recent article on the NHS's adoption of open source software highlighted the fact that 53 renal units across the UK are now using a secure open source system which allows their patients to access test results and clinical letters online, often before their GPs get the results.
Patients can also interact with the system by adding their own comments which are transmitted back to the renal unit, and add data such as their blood pressure and information about their condition. The system is called RenalView and is currently being used by around 19,000 participants.
Treatment units pay a fee to use the open source system, but it is free for patients to use. There are future plans for the system that will allow even greater information and data sharing between treatment units and there are already plans to extend the open source system across the NHS to bowel treatment centres.
This is a great example of a really innovative and successful system that has had positive feedback from both patients and practitioners. It also demonstrates the vital role of technology as a fundamental enabler of change.
The UK technology sector contributes 10% of GDP and is the largest in Europe, employing over 1.5 million people in the UK. Technology jobs are expected to grow five times faster than the UK average in the next decade. This is a killer statistic when you consider that optimising ICT could add £50bn of GVA to the UK economy.
Harnessing the benefits of technology to drive innovation, productivity, growth and competitiveness is vital for sustainable and successful economic recovery.
Resources on technology and innovation
Technology such as open source clearly has the ability to radically change the way an organisation operates and for users it has the ability to change their lives – the NHS RenalView project is a great example of this.
Any new technology implementation, however, presents both an opportunity and challenge to organisations, whether a corporate enterprise, or public sector body.
Open source software can offer significant cost savings to businesses, is easily scalable and new functions and solutions can typically be added in minutes rather than days. Delivered through the cloud, open source software can also reduce downtime and handle unexpected traffic spikes, it can be tailored to your needs and easily shared throughout an organisation.
For fast moving organisations in constricted times, this can facilitate the agility needed to stand out from their competitors. For example, 80% of internet companies are now powered by open source.
While there are many benefits, organisations considering open-source solutions must also be aware of the pitfalls. These include security risks, levels of staff understanding, whether your current infrastructure can sustain open source and, crucially, what support is in place for your systems (and your business) if something were to go wrong.
In my role I often see significant projects and programmes fall short of realising their full potential because they've been approached solely as technology initiatives with other, critical success factors being overlooked. In many cases the business is not properly aligned and the full extent of the programme outcomes, which are likely to impact on people, processes and culture has not been considered.
Resources on technology and innovation
I see open source as another technology platform enabler, which means that the implementation of open source should be treated in the same way as any business and technology change programme.
I would recommend that companies who are thinking about open-source software solutions apply the same degree of rigour that would be required for any technology-enabled business change programme. Plan thoroughly, consider the commercial and contractual implications of the initiative being embarked upon and make sure that the right level of skill and experience is on hand to manage the subsequent delivery.
For me, effective programme management is all about understanding what success looks like and how your business will be positively transformed as a result. Then, having first ensured that the organisation is ready to deliver change, using this information as the basis for developing a robust change-delivery framework that enables your organisation to co-ordinate, communicate, align, manage and control all the activities involved.
Over the past three decades, new technological innovations have transformed every industry from construction to financial services, manufacturing, transportation and healthcare. The NHS RenalView is just one of many examples. While open source technology is making a difference to RenalView patients, such technology enabler projects must be approached in the right way.
Engineering business change is a fragile undertaking and often riddled with complexity. One only has to look at the staggering number of failed projects and programmes, especially in central government, to understand how high the risks are.
By contrast, adopting the right approach and making sure you have the right skills and experience from the start will significantly increase the chances of delivering the outcomes and benefits that the business expects.
---
Charlie Mayes is managing director of DAV Management.
Read more on IT innovation, research and development