WavebreakMediaMicro - Fotolia
Building a cloud of clouds to balance flexibility and control
CIOs need to plan for using a multitude of cloud providers and prepare for how best to manage such a situation
Do you remember the Real Madrid team of the early 2000s? "Los Galacticos" was made up of superstar players from around the world, such as Zidane, Beckham and Ronaldo, with no expense spared. But as a winning strategy, it backfired. Lots of star players don't necessarily make a great team.
For some CIOs, that's not so very different from the situation they face as cloud services flow into the organisation through the back door. Of course, it's great so many business people are doing IT for themselves. Cloud services work really well and provide a terrific platform for innovation. But you can end up with duplication, non-compliance and conflict, which, as Real Madrid found out the hard way, can really hamper your overall performance.
What's the CIO to do? Research firm Ovum says European enterprises are "torn between a strong theoretical desire to be strategic in their use of cloud computing, and a stronger pragmatic drive to be cautious". It needs to be easier for organisations to embrace the cloud in all its diversity and use it to deliver long-term success for the business.
A balancing act
From the earliest days of business computing, IT management has always been a balancing act between control and flexibility. Too much control strangles innovation and handicaps your ability to move fast. Too much flexibility and the risks rise, from non-compliance with data protection legislation to a deterioration in your network performance because someone's new cloud-based videoconferencing is slowing down email for everyone else.
The good news is the cloud itself holds the key to balancing flexibility with control. One approach is a "cloud of clouds" strategy that lets you bring together all those distinct, disconnected cloud services under central management. By using a single network to connect every datacentre where your cloud applications and data are hosted, you effectively create a "cloud of clouds".
Such an avenue gives you the ability to manage everything from the centre and enforce good governance, while continuing to provide flexibility and choice to the rest of the organisation. An integrated cloud of clouds strategy will also prepare your organisation to meet all the challenges of big data, the internet of things and the increasingly digital world.
Weaving it all together
With a cloud of clouds approach, you can choose from any cloud service provider, hosting applications in your datacentre or an external provider's datacentre. Using a trusted network provider as an "honest broker", you can let your cloud services share even business-critical data securely so whatever your users are doing, you can be confident they are doing it in full compliance with your corporate security policies or regulatory environment.
The computing experience you give your cloud users will be hugely dependent on the performance of your network. In a cloud environment, there is only one way to guarantee performance – with a single, end-to-end global network that can prioritise applications, manage access to data and optimise traffic. For more than perhaps a handful of CIOs in the world, this is quite a tall order.
Consequently, CIOs are increasingly looking for partners who can help weave together their cloud services, as well as manage the migration from legacy infrastructure. They want cloud service integrators to provide them with choice, experience and skills, along with network and infrastructure assets that deliver economies of scale and flexibility – and all available globally.
Do you have what it takes?
Finally, just like getting the most from a football team packed with star players, much will depend on the CIO's qualities as a manager. Managing a cloud of clouds will require a different set of skills and talents from running a traditional internal IT department.
You'll need to be good at managing relationships and connecting with colleagues in all sorts of roles, as well as understanding the wider needs of the business. Above all, you'll be creative and visionary and ambitious for your organisation, and ready to use the cloud of clouds to bring about breakthroughs in business performance.
---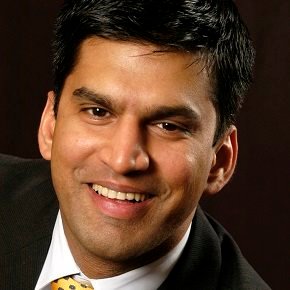 Ashish Gupta is CIO at BT Global Services.
Read more about cloud services
Read more on Cloud computing services