Big data to unlock value from the industrial internet of things
The industrial internet of things (IIoT) is changing the way we live and work, and extracting maximum value requires a big data approach
The industrial internet of things (IIoT) is an exciting outcome of the digital revolution that is changing the way we live and work. Many organisations already focus on how to benefit from it, but extracting maximum value requires a big data approach.
The IIoT is defined by Accenture as "a universe of intelligent industrial products, processes and services that communicate with each other and with people over a global network". This connected web is becoming increasingly ubiquitous across a wide range of industries, from oil and gas, utilities and transportation through to the medical field.
While these devices can be very beneficial for organisations and consumers every day, even greater value may be derived by using analytics to generate insights from the vast datasets generated by IIoT.
Research by Accenture and General Electric found that industrial organisations see a considerable upside in IIoT as a complement to big data analytics. Some of the more conservative forecasts in this research estimate that this activity could be worth $500bn by 2020.
The research found that nearly three out of four (73%) companies are already investing more than 20% of their technology budgets in big data analytics and almost as many expect to increase spending in that area within the next year. Exploiting the data from IIoT is a key part of those budgets.
As the IIoT takes off, it has been estimated that the number of internet-connected devices is likely to multiply to tens of billions. One reason for this growth is that the combination of IoT and big data analytics promises to drive further operational efficiencies along with more innovation and, ultimately, new sources of revenue.
Operational savings and revenue opportunities
Through the IIoT, operations technology and information technology will blend together and become more intelligent through the use of sensors, analytics and machine applications – a development that will share and create even more data. The insights gleaned from this big data and new types of data can bring many benefits for businesses, including operational savings and revenue opportunities.
For example, research has indicated that predictive maintenance can generate savings of up to 12% over scheduled repairs, leading to a 30% reduction in maintenance costs and a 70% cut in downtime from equipment breakdowns. For a manufacturing plant or a transport company, achieving these results from data-driven decisions can add up to significant operational improvements and savings opportunities.
For more on the industrial internet of things
Cisco's industrial internet of things campaign homes in on railroads
And there are many more big data applications. For the healthcare industry, the ability to collect health data in real time and then apply advanced analytics to it can inform decisions that lead to improved care management and address risk factors early – ultimately providing more positive experiences and outcomes for patients.
In the US, some hospitals have cut emergency waiting times by more than two-thirds by using big data analytics. They have done this by putting a tag on patients admitted to emergency wards, which collects and connects their data to a dashboard. The tag monitors a patient's location, treatment cycle and journey through the hospital, enabling hospitals to provide better healthcare and faster discharge times.
Improving customer service
In the UK, Thames Water combines data from embedded connected sensors on its pipes and treatment facilities with data from a wide range of business systems to provide deep insights in real time. The utility company can track in near real time and, in many cases, predict the cost risk and performance of its assets, enabling speedier response times and saving money while improving customer service.
As an example of revenue generation, an energy company can optimise its wind turbines by analysing thousands of data points as they collect wind speeds every second. Using this information, the company can constantly make adjustments to optimise its turbines – for instance, adjusting the pitch of the blades to maximise electricity generation. In practice, we have observed that such a data-driven optimisation process can lead to a 5% improvement in power output and thus boost revenue without significant upfront investment.
In a different twist on this theme, an operator of mobile phone networks in Europe sells data relating to the movement of people to retailers, giving them hour-by-hour insights into consumer behaviour. That data not only helps retailers target consumers with relevant communications, but it is also another source of revenue for the mobile network operator.
Bringing it all together
The key challenge for organisations is to drive actionable insights and, ultimately, incremental value from data generated by IIoT. To do so, organisations must think about how they collect, store and analyse that data.
Today, many businesses are examining their current data systems and looking for ways to complement them with emerging tools and technologies, creating hybrid technology environments that can meet their business needs. Such environments help companies analyse their data in real time to make decisions that can benefit customers, improve their business performance and disrupt their industries.
The good news is that setting up a big data platform to leverage IIoT can be done incrementally without needing a big up-front investment. Accenture's research recommends that organisations begin implementing their big data strategy in an agile way with a small proof of concept. This approach will show them which data combinations generate the most value before they scale into a broader enterprise solution. Cloud-based approaches are also becoming more common because they provide greater flexibility to scale up and down as the business need evolves.
Whatever approach businesses take, they must consider how the data can derive actionable insights that can really drive value, such as increasing productivity, generating savings, and uncovering new income streams. In many industries, IIoT will become a key source of feedstock for big data platforms, and the exploitation of this data is an area that is set to grow quickly.
Data-driven opportunities are available and growing by the moment. Businesses should explore how to capitalise on them effectively, and try to do so before their competitors do.
---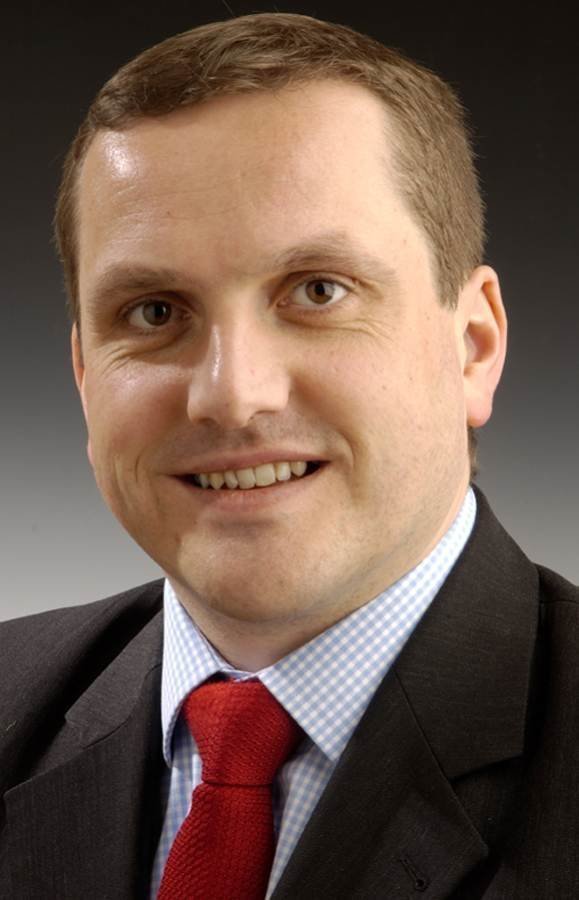 Nick Millman is Europe, Middle East, Africa and Latin America lead, analytics technology, at Accenture