Be vigilant of saboteurs' revenge cybercrime
With the bank failures of recent weeks, more pending redundancies and a continuation of the downward slide, should we be concerned about lax security? Is...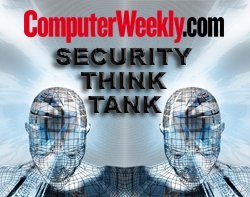 With the bank failures of recent weeks, more pending redundancies and a continuation of the downward slide, should we be concerned about lax security? Is someone minding the store while all this is going on or should we be doing something more when the banks are going bust?

Download this free guide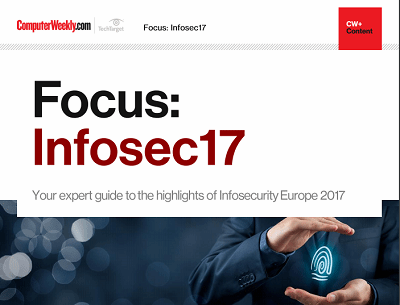 From forensic cyber to encryption: InfoSec17
Security technologist Bruce Schneier's insights and warnings around the regulation of IoT security and forensic cyber psychologist Mary Aiken's comments around the tensions between encryption and state security were the top highlights of the keynote presentations at Infosecurity Europe 2017 in London.
By submitting your personal information, you agree that TechTarget and its partners may contact you regarding relevant content, products and special offers.
You also agree that your personal information may be transferred and processed in the United States, and that you have read and agree to the Terms of Use and the Privacy Policy.
When the economy takes a downturn, crime usually increases, writes Raj Samani at ISSA UK. This current economic climate is no different. The US Federal Trade Commission has had to issue an alert to warn users against emails claiming to originate from financial institutions. An attempt by opportunistic phishers hoping to exploit uncertainty in financial markets. The FTC stated: "these messages may be from 'phishers' looking to use personal information - account numbers, passwords, social security numbers - to run up bills or commit other crimes in a consumer's name".
While such attacks directly target potential customers, the threat of sabotage to organisations from disgruntled existing or former employees is also very real, and can have a larger impact on organisations.
A study commissioned by the Department of Homeland Security analysed 50 incidents of network sabotage at critical infrastructure organisations. The study found most were caused by current or former employees. Forty-six cases resulted from work-related events, such as sackings or demotions. The study reported that saboteurs often planned their activities well in advance, but used unsophisticated methods for exploiting vulnerabilities.
This is supported by research conducted by Novell. It found 55% of respondents would continue to use company laptops if they were not returned. More worrying is that 6% would delete important files, and 4% openly admitted they would let a virus loose on a former employer's systems. A further 67% would steal sensitive information if they felt it would help in their next job and 38% would steal company leads.
Examples of former employees turning to sabotage include a teenager sacked from his £120 per week job for failing to submit a timesheet. He subsequently launched a denial of service attack by sending five million emails to former employer Domestic & General that brought down the corporate website. This cost the company a reported £18,000 in lost business, not to mention the overtime and effort of their IT staff.
The first step to avoiding such issues is to ensure that proper termination procedures are in place. The alternative is to add more woe to customers and shareholders, by allowing sensitive and/or their personal data to walk out the door with former employees.
Read more expert advice from the Computer Weekly Security Think Tank >>
Read more on IT risk management