As giant tumbles, stock market falls


Ian Mitchell City Briefing
What a rollercoaster ride last week was! It had everything from a threatened compulsory break-up of...
Ian Mitchell
City Briefing
What a rollercoaster ride last week was! It had everything from a threatened compulsory break-up of the largest software company in the world to a sell-off of technology companies which ground to a halt when the stock exchange computers failed.

Download this free guide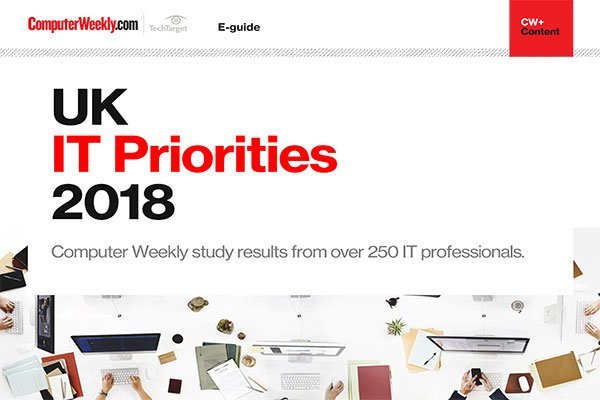 UK IT Priorities 2018 survey results
Download this e-guide to discover the results of our 2018 UK IT Priorities survey, where IT leaders shared with us what they are going to be investing in over the coming 12 months.
The threat of the break-up of Microsoft was used by the market to correct some of the valuations in the technology sector. While Microsoft fell 15% to $85, VA Linux, for example, rose on the news before resuming its downward trend. Now Linux companies such as Red Hat and VA Linux have both fallen 70% or more from their recent highs.
The fall in technology share prices was more severe than expected, with Nasdaq falling 17% and the Techmark following it south. Just as technology shares were going to take another pasting in London, IT problems rode to the rescue and the market was closed until 3.45pm. By the time it opened, Nasdaq was trading again and recovering some of its losses, so London was spared further falls.
Assessing the direction for technology stocks is difficult at the moment as so many valuations are built on sentiment. While Nasdaq used the correction to downgrade some more fanciful dotcoms, in the UK the sell-off hit quality companies with profits as well as prospects. There is still a sense that technology represents the future and that the companies who provide it will benefit accordingly.
The implications of the acquisition of Admiral by CMG are twofold. Firstly, the consolidation in the IT services sector may worry some customers. One day their projects were being run by a medium-sized company with a reputation for solid work that gets delivered and they have access to senior management of the company. Now they're dealing with a larger company to whom their business may not be so strategic.
Parallels can be drawn with the accountancy profession, following mergers between the largest practices, a number of clients changed auditors.
The logic behind the deal is that not only will the enlarged CMG be able to bid for and deliver larger deals, but by introducing Admiral's tight project management skills it should increase margins.
While both companies already boast margins over 14%, Admiral's is 0.5% higher than CMG's. If the enlarged company can attain that figure it will add significantly to profits.
Ian Mitchell is an IT analyst with stockbroker Beeson Gregory. His opinions should not be construed as investment advice.
Read more on IT for small and medium-sized enterprises (SME)