Agency aims to beat IT ageism


A leading IT recruitment specialist is spearheading a campaign to outlaw ageism in recruitment, writes Antony Savvas. It is also calling for the...


A leading IT recruitment specialist is spearheading a campaign to outlaw ageism in recruitment, writes Antony Savvas. It is also calling for the Government to introduce laws to ensure there is fair play for older potential recruits.

Despite the staff shortages that are continuing to cripple all areas of the IT industry - leading the Government to consider relaxing immigration laws for specialist IT staff - there is still a feeling among older recruits that they are being discriminated against.

Download this free guide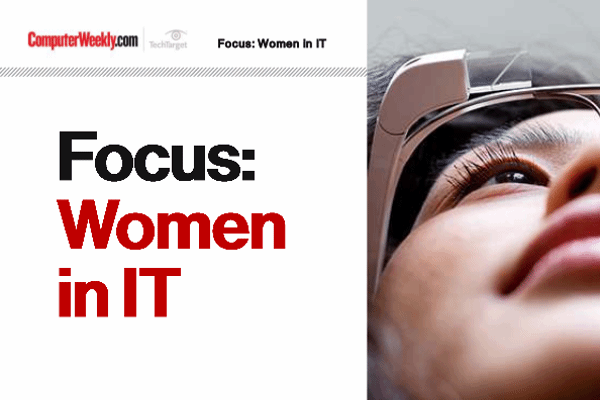 Shifting the landscape of gender and diversity
The number of women in tech in Europe is an average of 16%. This guide offers a collection of articles highlighting some of the prominent issues surrounding increasing the number of women in the IT industry.
By submitting your personal information, you agree that TechTarget and its partners may contact you regarding relevant content, products and special offers.
You also agree that your personal information may be transferred and processed in the United States, and that you have read and agree to the Terms of Use and the Privacy Policy.
This is why Best International Group is leading the charge against recruiters - both companies and their agencies - who are believed to discriminate.
Best wants fellow agencies to clearly state their position on the subject and encourage them to stop their corporate clients setting upper age limits on jobs.
Gender, race and trade union activities are already covered by discrimination laws. Apart from a voluntary directive on the subject from the Department for Education and Employment issued a year ago, age is not covered. Ageism is being ignored, according to Best and others, including trade unions.
With the promotion of the new economy built around e-commerce, the number of older people feeling discriminated against may rise and e-commerce offices are reportedly getting younger and younger.
While the Government is reviewing the situation, the only possibility of action is a move to officially introduce a law in around a year's time if things don't improve.
But Best director John Butterfield said if the directive is not working, the Government should introduce a law sooner rather than later. A Department for Education and Employment spokeswoman confirmed the effectiveness of the directive was under review, and October next year could still see the Government move to law. Employers are keen to avoid any law being brought in, because they are wary of having to pay big compensation claims after alleged discrimination.
The ceiling on payments of compensation for discrimination on gender and race grounds was recently removed. Employers have been faced with a big increase in claims, with alleged victims feeling it is more worthwhile starting tribunal claims.
This is why employer organisations have gone on the offensive against the possibility of a law being passed. The Confederation of British Industry (CBI) recently held a survey of the biggest companies among its membership about the perceived problem in age recruitment.
The CBI said in July that 10% of the 1,000 firms it contacted responded by saying they already had systems in place to prevent discrimination. Other companies were in the process of responding.
The directive in place has been poorly promoted, according to the Department for Education and Employment's own findings, so there may be more mileage in it yet.
That next year could be an election year may also limit the chances of the Government moving towards preparations for new laws, particularly as such a move would be vehemently opposed by the Tory opposition, who are against using laws on such issues.
The European Convention on Human Rights is due to come into effect next month (October), but it too does not tackle ageism in employment.
Age old problem
Are you skills being overlooked because of your age? Or is age not an issue in your IT department? E-mail your views to: cwxtra@rbi.co.uk
Read more on IT jobs and recruitment