AOL playing a dangerous game with ICQ monopoly


Jack Schofield
Opinion
America Online (AOL) may already have swallowed its biggest rival CompuServe plus Netscape and various...
Jack Schofield
Opinion
America Online (AOL) may already have swallowed its biggest rival CompuServe plus Netscape and various other companies. It may also be about to gobble up the CNN/Time/Warner Bros media conglomerate and their associated cable networks for $183bn (£113bn) on its way to world domination.

Download this free guide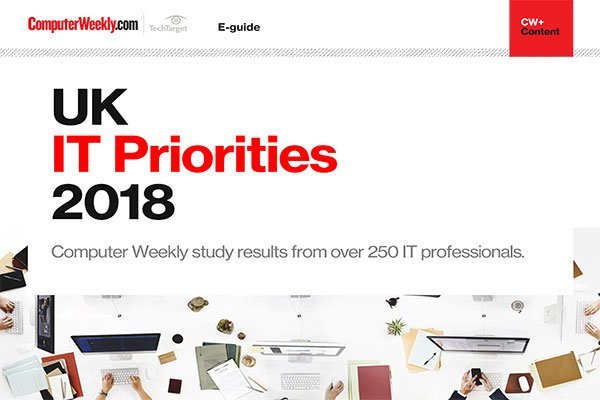 UK IT Priorities 2018 survey results
Download this e-guide to discover the results of our 2018 UK IT Priorities survey, where IT leaders shared with us what they are going to be investing in over the coming 12 months.
By submitting your personal information, you agree that TechTarget and its partners may contact you regarding relevant content, products and special offers.
You also agree that your personal information may be transferred and processed in the United States, and that you have read and agree to the Terms of Use and the Privacy Policy.
I don't really mind. But when it comes to instant messaging (IM), AOL's monopolistic tendencies are fouling the Net.
Certainly AOL was quick to see the power of IM inside its proprietary online service, and buying Mirabilis, the company that created ICQ ("I seek you"), was a very astute move. That put AOL well ahead of rivals such as Microsoft and Yahoo!
However, preventing ICQ users from receiving messages from people using rival systems - which AOL has been doing for some time - is not merely stupid, it is against AOL's own long-term interests. Everybody would benefit from the larger market created by compatible IM, and as the dominant supplier of IM software, AOL could benefit more than anyone else.
But there is a chance that things will change. Last week, AOL's rivals formed a coalition, IMUnified. The founders are AT&T, Excite, iCAST, Microsoft Network (MSN), Odigo, Phone.com, Prodigy, Tribal Voice and Yahoo!, all of whose users can exchange messages with one another.
Their objective is to unify the IM market around a compatible system based on the Instant Messaging and Presence Protocol standard being developed by the Internet Engineering Task Force.
With two of the world's top three Web sites - Microsoft's MSN and Yahoo! - behind the system, IMUnified could eventually win the majority of the market.
The number of ICQ users would then collapse as rapidly as the number of Netscape browser users, leaving AOL with almost nothing.
Nobody thinks telephone systems should not communicate with one another, and it would be ridiculous if a phone supplied by one telecoms firm prevented you from calling a friend with a phone from a different company.
Nobody thinks e-mail systems should not communicate with one another either.
The same arguments apply to IM, and AOL should by now have stopped obstructing progress, and stopped acting against the best interests of its users.
Jack Schofield is computer editor of The Guardian
Read more on Operating systems software