Sergey Nivens - Fotolia
Nominations open: Most influential women in UK IT 2016
Computer Weekly's 2016 awards for the most influential women in UK IT are now open for nominations
Nominations are now open for Computer Weekly's 2016 list of the 50 most influential women in UK technology.
This is the fifth year of the annual programme to recognise and reward female leaders and role models who are making a difference to the IT industry landscape.
Last year was the first time the list was expanded to 50 women, and this year the judges will whittle down the nominations to a shortlist of 50 based on the achievements, potential, leadership skills and influence of each nominee.
We will then invite Computer Weekly readers to vote in an online poll for their choice of the most influential woman in UK tech in 2016.
The final order of the top 50 and the winner of the award will be announced at a special event in London on 23 June as part of this year's London Technology Week.
Last year's winner was TechUK president and Citrix area vice-president for northern Europe Jacqueline de Rojas, who said at the time that it was an "amazing honour" to be chosen.
"I am deeply grateful, if not a little surprised, to be selected as the most influential woman in UK IT," she said. "It is something I will use as a platform to encourage other women into the tech industry, which we sorely need.
"I am often reminded of [former US secretary of state] Madeleine Albright's comment when she said: 'There's a special place in hell for women who don't help other women'. Let's face it, for all of us on our journey in technology, it isn't hard to send the elevator back down.
"I would encourage everyone to be generous and look back over your shoulder and see who you can help."
The judging panel that will decide the shortlist and order of the top 50 alongside the readers' vote comprises industry professionals and experts, including:
Kayleigh Bateman, head of digital content and business development at WeAreTheCity.
Andrea Palmer, performance lead in IT&S at BP and treasurer of BCSWomen.
Sharon Clews, director of people and talent management at TechUK.
Maggie Berry, founder of Women in Technology.
Russ Shaw, founder of Tech London Advocates.
Rubi Kaur, senior technical architect at Vodafone Group and BCS council member.
Emma Chalwin, Marketing Leader UKI, Salesforce
Clare McDonald, business editor of Computer Weekly.
Bryan Glick, editor-in-chief of Computer Weekly.
Those chosen for Computer Weekly's most influential women in UK IT list will also be added to the nominations for UKtech50, our annual search for the most influential people in the UK technology scene.
Read more about Computer Weekly's list of the most influential women in UK IT
Calibre of entries
Kayleigh Bateman, head of digital content and business development at WeAreTheCity, said: "I am honoured to be included on this year's judging panel for Computer Weekly's Most Influential Woman in UK IT. The high calibre of entries every year makes it harder to choose from a list of so many deserving women in technology who are doing incredible things to further not only their own careers, but are also offering a helping hand to others.
"These awards are the perfect platform to showcase the amazing work that women in the tech industry are doing on a daily basis and to celebrate those achievements. I look forward to seeing what the 2016 awards will bring."
Rubi Kaur, senior technical architect at Vodafone Group and BCS council member, said: "Today's influential women IT leaders need to demonstrate exceptional inspirational, innovative and pragmatic leadership skills to encourage and retain more women into the IT industry.
"There are many encouraging success stories that need to be told. It's wonderful to be judging this year's Computer Weekly Most Influential Women in UK IT list, and to celebrate their remarkable stories and achievements."
The deadline for submission of nominations is 5.00pm on Friday 22 April 2016.
Submit your nomination
Judging the most influential women in UK IT
Our judging panel will select the top 50 based on the following criteria:
Influence: What authority or ability does the person have – either through their personal position or the role they hold – to personally influence the development of UK IT, or to influence others in positions of authority?
Achievements: What has the person achieved in the past 12 months to help the development of UK IT?
Profile: Is the person recognised as a role model for aspiring leaders? How widely is she acknowledged by her peers as an authority and influence on UK IT?
Leadership: Does the person demonstrate the skills and experience necessary to be seen as a leader in the development of IT in the UK? Does she have a leadership role and does that help her to develop the role of IT in the UK?
Potential: How likely is it that the person will have a significant impact on UK IT in the next 12 months? Will her authority and responsibility grow?
Community: Has the person contributed to the women in technology community? To what extent has she used her influence to help other women progress in IT?
Thank you to our sponsors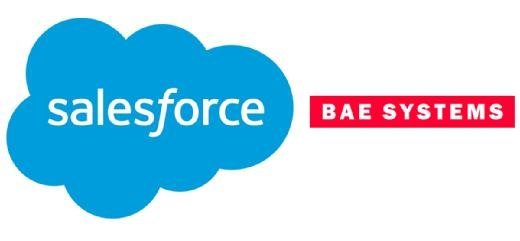 Read more on CW500 and IT leadership skills