2013 saw worst global decline of PC shipments in history
PC shipments have seen their steepest decline in the history of the PC market, according to analysts at Gartner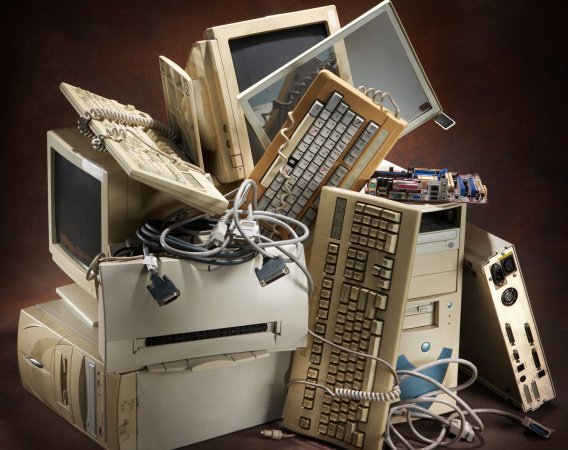 PC shipments have seen their steepest decline in history, according to analysts at Gartner.
Total PC shipments for 2013 reached 315.9 million units – a 10% decline in shipments from 2012. According to Gartner, this is equal to the number of shipments achieved in 2009.

Download this free guide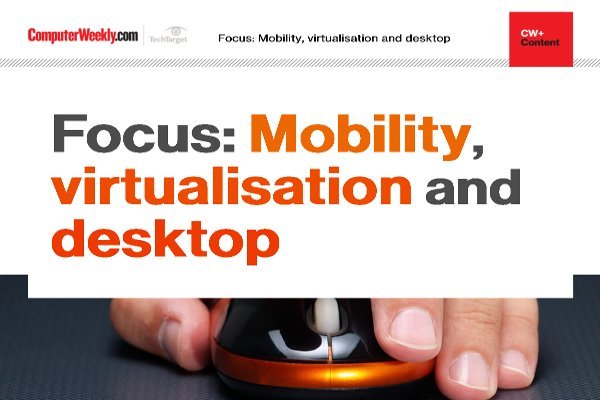 How to effectively use mobility and virtualisation to meet your business objectives
With more and more CIOs allowing employees to access company information and perform business-critical tasks on their mobile phones and tablets, Computer Weekly takes a look at how mobility and virtualisation are helping organisations meet their business objectives.
By submitting your personal information, you agree that TechTarget and its partners may contact you regarding relevant content, products and special offers.
You also agree that your personal information may be transferred and processed in the United States, and that you have read and agree to the Terms of Use and the Privacy Policy.
For the fourth quarter of 2013, shipments stood at 82.6 million units, a 6.9% decrease from the same period in 2012, leading to the seventh consecutive quarter of decline in shipment figures.
Mikako Kitagawa, principal analyst at Gartner, said: "Strong growth in tablets continued to negatively impact PC growth in emerging markets. In emerging markets, the first connected device for consumers is most likely a smartphone, and their first computing device is a tablet. As a result, the adoption of PCs in emerging markets will be slower as consumers skip PCs for tablets."
It's not just emerging markets that can't get enough of tablets, with Gartner declaring a consumer and enterprise shift towards tablets is responsible for falling PC sales earlier in 2013. Vendors such as Acer and Asus have shifted their focus towards tablets, since the PC shipment share is no longer their top priority.
Lenovo took the lead in worldwide PC shipments in the fourth quarter of 2013, accounting for 18.1% of global PC shipments in its on-going battle with HP, which saw a 7.2% year-on-year decline in sales.
Dell, which has recently moved towards reprivatisation, stayed in third position accounting for 11.8% of the market.
The 6.9% decrease in global PC shipments, although steep, is an improvement on Gartner's previous estimate of a 8.6% decline.
Although the fourth quarter saw a decline in PC shipments to Europe, the Middle East and Africa (EMEA), it was not as big as the decline in previous quarters of 2013.
Preliminary EMEA PC Vendor Unit Shipment Estimates for 4Q13 (Units)
| | | | | | |
| --- | --- | --- | --- | --- | --- |
| Company | 4Q13 Shipments | 4Q13 Market Share (%) | 4Q12 Shipments | 4Q12 Market Share (%) | 4Q13-4Q12 Growth (%) |
| HP | 5,096,395 | 19.7 | 5,346,902 | 19.3 | -4.7 |
| Lenovo | 3,819,979 | 14.8 | 3,088,862 | 11.1 | 23.7 |
| Acer Group | 2,763,858 | 10.7 | 3,002,467 | 10.8 | -7.9 |
| Asus | 2,400,000 | 9.3 | 2,794,279 | 10.1 | -14.1 |
| Dell | 2,354,254 | 9.1 | 2,351,993 | 8.5 | 0.1 |
| Others | 9,429,544 | 36.5 | 11,129,981 | 40.2 | -15.3 |
| Total | 25,864,030 | 100.0 | 27,714,484 | 100.0 | -6.7 |
Source: Gartner (January 2014)
"The decline was less steep than the previous seven quarters, and we even saw PC shipments increase 17.7% over the previous quarter in EMEA," said Isabelle Durand, principal research analyst at Gartner.
She said an increase in platforms such as PC-tablet combos has put pressure on the tablet market and evened out some of the consumer spending.
She said: "This confirms the ongoing transition in the market, but it may also signal that we are reaching the end of a period of readjustment in EMEA that started two years ago,"
Although PC shipments may see an increase in the future, the tablet is still being held responsible for this decline in PC Shipments over the Christmas period. Kitagawa said: "Holiday sales of technology products were strong in the US market, but consumer spending during the holidays did not come back to PCs as tablets were one of the hottest holiday items,
"We think the US PC market has bottomed out. A variety of new form factors, such as hybrid notebooks, drew holiday shoppers' attention, but the market size was very small at the time. Lowering the price point of thin and light products started encouraging the PC replacement and potentially some PC growth in 2014."
Note: Data includes desk-based PCs and mobile PCs, including x86 tablets equipped with Windows 8, but excludes Chromebooks and other tablets.
Read more on Smartphone technology