VMworld 2011: NYSE VMware-based Capital Markets Community Cloud goes live
The Capital Markets Community Platform cloud infrastructure service, developed by NYSE Technologies, is now up and running.
Cliff Saran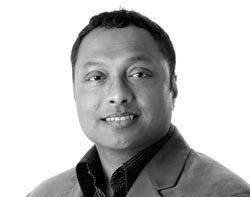 Cliff Saran is the managing editor (technology) on Computer Weekly magazine responsible for commissioning, writing and overseeing the magazine strategy concerning all matters relating to technology from up-and-coming research and development to systems management challenges and legacy support and maintenance.
Cliff has been writing about these subjects since the early 1990s. In his current role, he writes a regular blog called Cliff Saran's IT FUD blog which aims to unravel the hype, weed out the fear uncertainty and doubt spun by the massive marketing machinery in the IT industry.
You can contact Cliff by emailing [email protected].
View all articles by Cliff Saran >>
How to find Cliff Saran online
Linked-In profile for Cliff Saran
Cliff's photography website and Flickr photostream.
[email protected] 020 8652 8460 Active Cliff Saran False True
The Capital Markets Community Platform developed by NYSE Technologies is now up and running.
The commercial arm of the New York Stock Exchange (NYSE) built the Amazon-like cloud infrastructure service for capital markets, using VMware and EMC storage.
The service is a community cloud, purpose-built to support capital market firms, said CEO Stanley Young. "By leveraging our global reach as a leading exchange operator and technology provider, the cloud is a key component in our effort to create a virtual capital markets community with rapid access to global markets and actionable market information. All of this comes with absolutely no hardware investment, costly infrastructure maintenance or extended time to market for customers, giving them the opportunity to focus on their core business strategies," he said.
Speaking at VMworld Copenhagen, Ken Barnes, senior vice-president at NYSE Technologies, said: "Our goal is to marry infrastructure and services and a private network solution to help customers increase revenue." The NYSE service will also enable capital market firms become more agile, he said, by enabling them to "turn up infrastructure," when they require it.
Located in the company's datacentre facility in Mahwah, New York, the NYSE Community Cloud also supports data services provided by the NYSE, such as real-time stock market information from NYSE and AMEX (American Stock Exchange) and historical data. Barnes described NYSE's approach as analogous to the launch of the Amazon Kindle Fire, when CEO, Jeff Bezos described the new device as a service, rather than a tablet device.
A carrier-grade, high-speed multiprotocol label switching (MPLS) network provides capital market firms with access to the NYSE community cloud using secure financial transactions infrastructure (SFTI). He said services for the virtual infrastructure can be provisioned in minutes, while NYSE Technologies also offers co-location, where capital market firms locate servers within the NYSE datacentre. He said co-located servers can be provisioned in days.
Along with rapid provisioning of IT, NYSE Technologies also provides a service to enable capital market firms to analyse large volumes of data and historical data, through licensed content. Additionally, firms can validate their own data warehouses using NYSE's market data, and test their in-house applications by running them using NYSE's real-time data feed.
NYSE Technologies has also made the application programming interface (API) to its community cloud available as open source to encourage third-party business application providers to integrate their products.
NYSE Technologies' community cloud runs on a 12-core server architecture, using EMC VNX 5500 storage comprising 1Tb of tier 0 SSD (solid state disk) storage and 32Tb of serial attached SCSi (SAS). NYSE uses 58Tb of tier 2 storage. Networking is critical, and is built around eight physical networks with virtual LANs, providing 10Gbps into the SFTI.
Virtualisation is built around VMware software, including vCloud 4.1 Portal, vCloud Director and vCenter Chargeback - offering a service provider-style configuration.
NYSE is in the process of implementing disaster recovery at its UK site in Basildon.
Barnes said the architecture is unsuitable for low-latency applications. "Equity market-making organisations will have extreme requirements in terms of low latency. They will have access to co-location services and the storage area network."
---
Read more from VMworld:
MetaKeywords MetaDescription Sensitive Landingpage False
Read more on IT news in your industry sector