Microsoft posts record first quarter revenue, despite lacklustre PC market gains
Microsoft has reported year-on-year sales of 7% and profit gains for its first quarter of 6% as slowed growth in the PC market hit sales of its Windows operating system. Growth in PC sales has slipped as consumers choose smartphones and tablets.
Warwick Ashford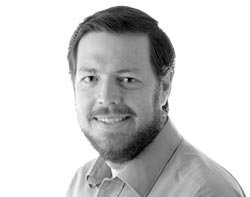 Warwick Ashford is chief reporter at Computer Weekly. He joined the CW team in June 2007 and is focused on IT security, business continuity, IT law and issues relating to regulation, compliance and governance. Before joining CW, he spent four years working in various roles including technology editor for ITWeb, an IT news publisher based in Johannesburg, South Africa. In addition to news and feature writing for ITWeb's print publications, he was involved in liaising with sponsors of specialist news areas on the ITWeb site and developing new sponsorship opportunities. He came to IT journalism after three years as a course developer and technical writer for an IT training organisation and eight years working in radio news as a writer and presenter at the South African Broadcasting Corporation (SABC).
View all articles by Warwick Ashford >>
[email protected] 020 8652 8505 Active Warwick Ashford False True
Microsoft has reported a year-on-year sales increase of 7% and profit gains for its first quarter of 6% as slowed growth in the PC market hit sales of its Windows operating system.
The modest increases still delivered a record first-quarter revenue of $17.37bn for the quarter ended 30 September and pushed net income to $5.74bn.
Microsoft reported diluted earnings per share for the quarter of $0.68 per share, which represented an increase of 10% compared with the same period the year before.
"We saw customer demand across the breadth of our products, resulting in record first-quarter revenue and another quarter of solid earnings per share growth," said Peter Klein, chief financial officer at Microsoft.
"Our product portfolio is performing well, and we've got an impressive pipeline of products and services that positions us well for future growth," he said.
The Microsoft Business Division reported $5.62bn in first quarter revenue. This represented an 8% increase from the year before, during which Office 2010 was launched.
Revenue from Microsoft's productivity server offerings - including Lync, SharePoint and Exchange - grew "double-digits". The Dynamics business grew 17% in the quarter, the company said.
The Server & Tools segment posted $4.25bn in first quarter revenue, a 10% increase over the previous year and the sixth consecutive quarter of double-digit revenue growth.
Windows and Windows Live Division revenue was $4.87bn, an increase of only 2% over the prior period. Microsoft said this was in line with the PC market.
Growth in PC sales has slipped in the uncertain economy, said the Financial Times. One reason is consumers choosing smartphones and tablets over PCs.
Bing's organic US market share grew year-over-year to 14.7%. Bing's US market share, including Yahoo properties, was approximately 27%, Microsoft said.
Xbox was the top-selling gaming console in the US for the ninth consecutive month.
"We had another strong quarter for Office, SharePoint, Exchange, and Lync, and saw growing demand for our public and private cloud services including Office 365, Dynamics CRM Online, and Windows Azure," said Kevin Turner, chief operating officer at Microsoft.
"With a great set of consumer products like Windows 7 PCs, Windows Phone 7.5, Xbox and Kinect, we are excited about the holiday buying season," he said.
Microsoft also completed its acquisition of Skype in the quarter. The company announced that, beginning in the second fiscal quarter, Microsoft's results will include the results of Skype.
The company updated the fiscal 2012 operating expense guidance - including Skype and the associated acquisition-related expenses - of $28.6bn to $29.2bn.
The overall results were in line with analysts' forecasts, according to the Guardian. Microsoft's shares, which have traded in the $20-$30 range for the last decade, fell 0.5% in after-hours trading, to $26.87, closing at $27.04 on Nasdaq.
MetaKeywords MetaDescription Sensitive Landingpage False