Enterasys offers enterprise VoIP security platform
Enterasys Networks has launched a suite of products to help secure voice over IP (VoIP) systems from leading IP telephony suppliers.
Enterasys Networks has launched a suite of products to help secure voice over IP (VoIP) systems from leading IP telephony suppliers.
With the security of IP-based networks increasingly coming under the microscope - as voice traffic over converged networks faces the same remote hacking attacks as data - Enterasys is aiming to match the same security offered by traditional private branch exchange platforms.

Download this free guide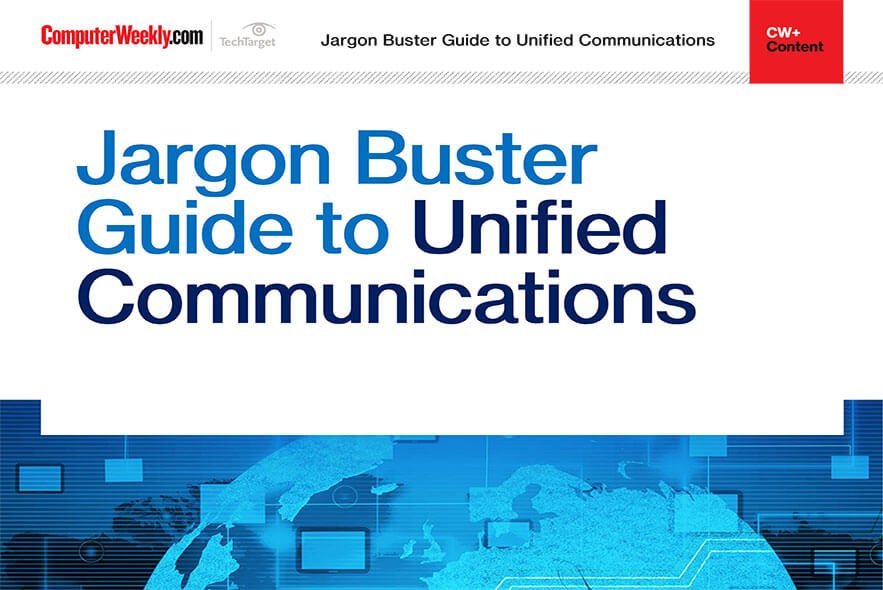 Definition guide: Unified Communications
In this e-guide, we break down what unified communications actually is through a series of definitions. Also, discover how UC is still relevant to mobile, why the mobile UC market is struggling and how blockchain can help to make you a happier person.
The Enterasys Secure Open Convergence platform allows firms to spot and automatically respond to security threats against IP telephony infrastructure, enforce network access control policies, and comply with regulatory demands for monitoring data security.
Although the major VoIP infrastructure providers already offer their own VoIP security solutions, most are designed for individual suppliers' products. The Enterasys VoIP security offering is particularly useful for those firms using a mixed VoIP infrastructure environment.
"The Enterasys integrated open-architecture approach to understand and manage the priority and security of unified communications does not lock you into a particular voice, video or data vendor," said Mike Fabiaschi, president and chief executive of Enterasys.
"Whether you have invested in VoIP solutions from the likes of 3Com, Alcatel, Avaya, Cisco, Mitel, NEC, Nortel, Panasonic, Polycom, Siemens or anyone else, we can protect the confidentiality, integrity and availability of voice services while ensuring compliance with internal policies and government regulations," said Fabiaschi.
"Security is among the top concerns of enterprises deploying voice over IP systems," said Brian Riggs, an analyst at Current Analysis. "Software that detects unauthorised use of VoIP systems, prevents service disruption and eavesdropping, and monitors voice networks for new threats will be absolutely vital for businesses considering IP telephony as an alternative to more traditional forms of communication."
With VoIP security often addressed "in a haphazard fashion", said Riggs, a comprehensive system for securing voice over both wireline and wireless IP networks will be a vital asset to enterprises of all sizes.
Read more on Voice networking and VoIP