Google plans Nasdaq listing
Google, which runs the world's most widely used search engine, will list its shares on Nasdaq stock exchange.
Google, which runs the world's most widely used search engine, will list its shares on Nasdaq stock exchange.
When it filed in April a registration statement with the US Securities and Exchange Commission (SEC) for an initial public offering (IPO) of common stock, Google indicated it was considering either Nasdaq or the New York Stock Exchange.

Download this free guide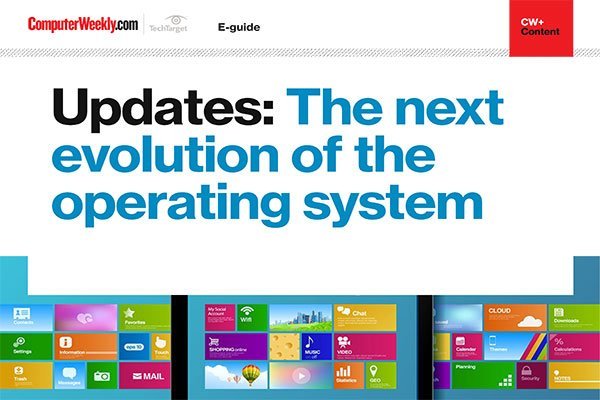 Software Updates: Our latest e-guide is available for your device. Download now?
See how operating systems are evolving with the help of continuous updates and learn about how the Spectre and Meltdown microprocessor flaws have led to improved, more secure processors being released and how Microsoft is evolving its Windows desktop operating system.
By submitting your personal information, you agree that TechTarget and its partners may contact you regarding relevant content, products and special offers.
You also agree that your personal information may be transferred and processed in the United States, and that you have read and agree to the Terms of Use and the Privacy Policy.
In a filing made with the SEC, Google said it had chosen Nasdaq, a stock exchange known for housing the shares of many technology companies.
The IPO, which Google expects will raise about $2.7bn (£1.5bn), will be structured in an unconventional way based on an auction process, with the purpose of, at least in theory, giving small investors a better chance of participating in it.
There might be technical and business reasons behind Google's choice of Nasdaq, but it is certainly a move that is consistent with the search giant's intention to reach out to smaller investors, said David Schatsky, a Jupiter Research analyst.
"In the popular imagination of consumer investors, Nasdaq is where technology happens, and that's where they would most likely expect to see Google listed, so it's a natural fit," he said. "It's where all the action happened in the last round of technology and Internet IPOs."
Google has applied to list its Class A common stock in Nasdaq, while its Class B common stock will not be listed in any stock exchange.
In its April filing, Google said that this dual-class voting structure is designed to give its management more control over the company after it goes public. While Class A common stock will have one vote per share, Class B common stock will have 10 votes per share.
Juan Carlos Perez writes for IDG News Service