Offshoring helps IT services grow 6% in 2003
Offshore outsourcing gave a boost to the IT services market in 2003, helping it to grow 6.2% over the previous year, according to...
Offshore outsourcing gave a boost to the IT services market in 2003, helping it to grow 6.2% over the previous year, according to preliminary figures released by Gartner.

Download this free guide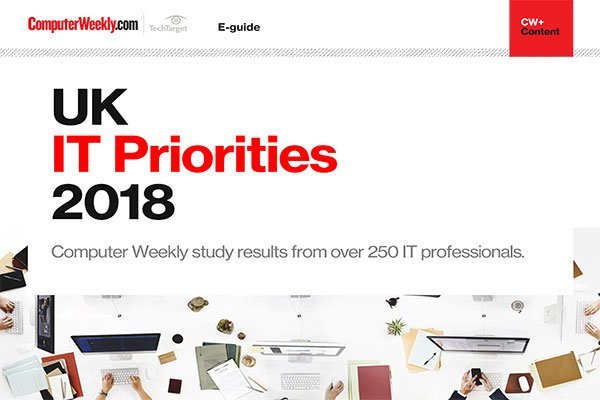 2018 UK IT Priorities survey results
IT organisations in the UK and across Europe are starting to accelerate the move to the cloud. Read more about the key areas in which senior IT managers are planning to invest in over the next 12 months.
The worldwide IT services market grew from $536bn in 2002 to $569bn (£313bn) last year, with US suppliers continuing to lead the pack in terms of revenue and market share, Gartner said.
IBM ended up on top, with 7.5% of the market, after seeing a revenue rise of 6.2% to $42.6bn in 2003. EDS came second, with 3.7% of the market and revenue of $21.1bn.
Some US suppliers saw strong growth from offshoring trends, as their international presence allowed them to drive sales abroad.
But Indian companies were also major beneficiaries. India's high-skill, lower-wage outsourcing market attracted a wide array of companies to its shores and added to the need for IT services. Indian IT services suppliers saw a 29% revenue increase in 2003, although they only made up 1.4% of worldwide revenue.
"India is gaining mostly on geographic positioning and almost all the work they are doing is offshoring [services]," said Gartner analyst Dean Blackmore. Blackmore added that 92% of India's IT services revenue came from outside of the country.
Europe, the Middle East and Africa (EMEA) also reported growth, although their performance was inflated by the effect of the weak dollar. EMEA's IT services market slid 4.8% in 2003 based on euros, Gartner said.
Due to the weak dollar, growth rates in Europe have been greatly inflated when in fact there has been minimal growth, Blackmore said.
In the services being performed, business process outsourcing has seen the greatest take-up, however, while project-based work continues to drag due to budget cuts.
The Asia/Pacific region reported strong growth - at 10.3% - although this figure was also inflated by currency issues, Gartner said.
Most of the region's growth happened in the second half of the year as the global economy gradually improved.
China posted 6.8% growth with revenue of $3.7bn.
While most IT services markets saw flat or negative growth in real terms for 2003, the market is on an upswing, according to Gartner.
"It does appear that we've pretty much hit rock bottom and there are signs that we will pick up at a slow rate," Blackmore said, adding that he expected the market to grow from 4% to 5% annually for the next two to three years.
Scarlet Pruitt writes for IDG News Service
Read more on IT outsourcing