Intel launches Celeron M chip line
Intel has launched three Celeron chips for budget notebooks.
Intel has launched three Celeron chips for budget notebooks.
The Intel Celeron M chips complement the Pentium M processor, and are designed for thin and light notebooks. Like Intel's desktop Celeron processors, the Celeron M processors come with half as much cache as their higher performance counterparts and run at slower clock speeds.

Download this free guide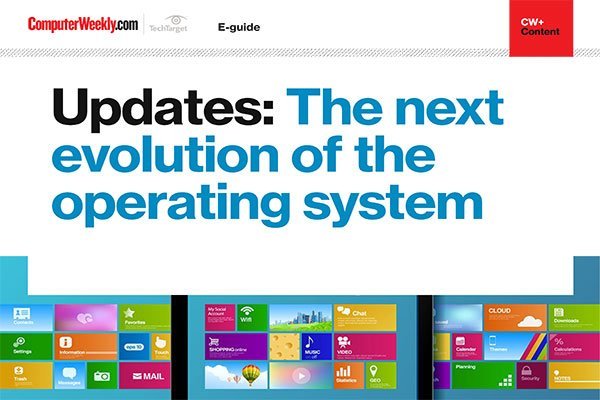 Software Updates: Our latest e-guide is available for your device. Download now?
See how operating systems are evolving with the help of continuous updates and learn about how the Spectre and Meltdown microprocessor flaws have led to improved, more secure processors being released and how Microsoft is evolving its Windows desktop operating system.
By submitting your personal information, you agree that TechTarget and its partners may contact you regarding relevant content, products and special offers.
You also agree that your personal information may be transferred and processed in the United States, and that you have read and agree to the Terms of Use and the Privacy Policy.
Intel released the ultra-low voltage version of the Celeron M processor in December to Motion Computing, which used the chip in its M1300 Tablet PC. That chip ran at 800MHz, and two other standard-voltage chips will run at 1.3GHz and 1.2GHz. The chips come with 512Kbytes of Level 2 cache, half the Pentium M's 1Mbyte of cache.
The idea behind the Celeron brand is to offer processors that contain the bulk of Intel's latest chip technologies, but at slower clock speeds and lower performance than the premium product line.
The latest Celeron M chips contain the same architectural features built into the Pentium M to decrease power consumption and lengthen battery life, but by disabling half the cache of the Pentium M, Intel can charge less for the chip and move the technology into cheaper notebooks.
Advanced Micro Devices recently released a lower-performing version of its flagship Athlon chip , which has half the cache of its predecessor.
The 1.3GHz and 1.2GHz chips cost $134 and $107 respectively, in quantities of 1,000 units. The slowest Pentium M on Intel's price list, a 1.3GHz Pentium M chip, costs $209 with the full 1Mbyte of cache.
The 800MHz chip costs $161, also in quantities of 1,000 units. All three chips are available immediately.
Tom Krazit writes for IDG News Service