Microsoft wants Lindows claims rejected
Microsoft has asked a San Francisco court to instruct the administrator in a $1.1bn California class-action settlement to reject...
Microsoft has asked a San Francisco court to instruct the administrator in a $1.1bn California class-action settlement to reject claims filed through MSfreePC.com, a site run by Linux company Lindows.com.

Download this free guide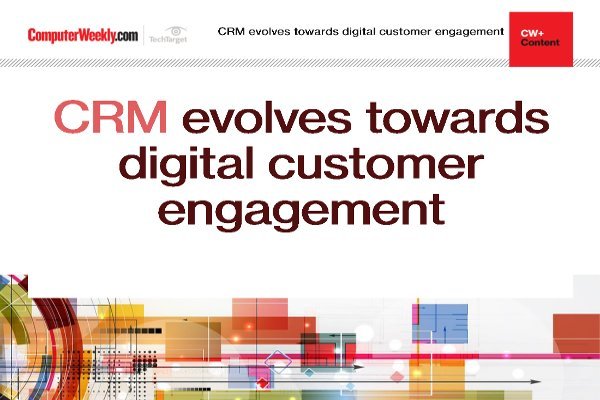 Enhancing digital customer engagement with CRM
Learn about customer relationship management has evolved towards engaging with customers through every channel, with digital at the forefront.
By submitting your personal information, you agree that TechTarget and its partners may contact you regarding relevant content, products and special offers.
You also agree that your personal information may be transferred and processed in the United States, and that you have read and agree to the Terms of Use and the Privacy Policy.
Microsoft said that the claims filed through the MSfreePC website do not comply with the settlement or the claims procedures, and that they are not personally signed and transfer the right to be paid to Lindows.com, which the settlement does not allow.
Anyone who has filed a claim through the Lindows.com service should be sent an official claim form by the claims administrator, Microsoft said.
Last week's filing came after Microsoft in late September sent Lindows.com a notice demanding it take down the MSfreePC site. The site is still running.
Lindows.com launched MSfreePC.com in September as a way for California software buyers to get a piece of the settlement. The site offers Lindows software and Sun Microsystems' StarOffice suite in exchange for a claim and the vouchers certain software buyers are entitled to under the settlement.

Under the settlement agreement, consumers with valid claims can use their proceeds to buy a wide range of hardware or software, including the Lindows operating system, said Microsoft spokeswoman Stacy Drake.
"We are concerned, however, that the Lindows website misuses the court-approved California settlement as a marketing tool for their products," she added.
Lindows.com claimed Microsoft's attempt to shutter its site was a "transparent attempt" to reduce the amount of money it has to pay out. Two-thirds of any unclaimed settlement vouchers will be donated to the neediest California schools, and one-third defaults back to Microsoft.
Under the settlement announced in January, those who bought Microsoft's operating system or productivity software for use in California between 18 February 1995 and 15 December 2001, can get vouchers worth between $5 and $29 depending on the product bought.
The class-action lawsuit accused Microsoft of overcharging for its software. The company has settled 10 suits like it for a total of approximately $1.55bn.
Last week Microsoft announced preliminary court approval of a settlement in North Carolina.
The official website for the California settlement is at http://www.microsoftcalsettlement.com/.
Joris Evers writes for IDG News Service
Read more on Business applications