IBM expands Lotus Linux support
IBM's Lotus Notes and Domino 6.5 upgrade will include expanded Linux support.
IBM's Lotus Notes and Domino 6.5 upgrade will include expanded Linux support.
IBM's Lotus Web client, Lotus Domino Web Access (formerly iNotes), will be updated to allow access from either a Linux- or Windows-based PC. Users can connect to the software through a web browser and tap into e-mail and calendaring applications.

Download this free guide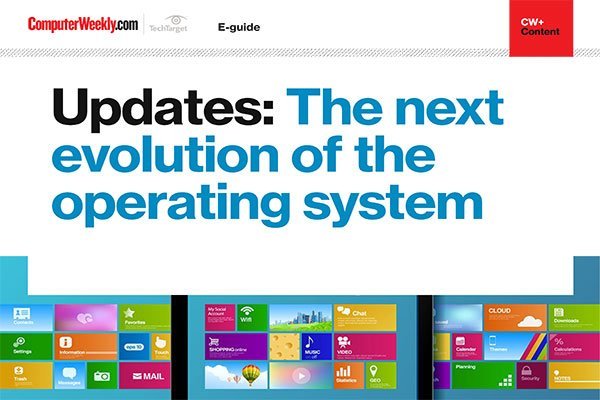 Software Updates: Our latest e-guide is available for your device. Download now?
See how operating systems are evolving with the help of continuous updates and learn about how the Spectre and Meltdown microprocessor flaws have led to improved, more secure processors being released and how Microsoft is evolving its Windows desktop operating system.
By submitting your personal information, you agree that TechTarget and its partners may contact you regarding relevant content, products and special offers.
You also agree that your personal information may be transferred and processed in the United States, and that you have read and agree to the Terms of Use and the Privacy Policy.
Microsoft's Internet Explorer was previously the only supported browser, but Mozilla support will be added to the 6.5 update. Lotus Domino Web Access is also being tweaked to enable connections to Lotus Instant Messaging (formerly Sametime) while running in Mozilla.
IBM recently updated Lotus Domino Web Access to enable its operation on Intel-based Linux servers. With the 6.5 release, IBM will add support for Domino on its eServer zSeries mainframes, making possible an comprehensive, client-and-server Notes and Domino deployment on Linux.
IBM's scaled-down e-mail system, Lotus Workplace Messaging, is slated to have Linux supported added during the fourth quarter of 2003. The company's employee collaboration software, Lotus Workplace, will also have Linux support for several applications added in that timeframe.
Lotus Notes and Domino 6.5 are due in the late third or early forth quarter. Pricing details have not yet been announced.
Stacy Cowley writes for IDG News Service