AOL upgrades internet access software
America Online (AOL) has released AOL 9.0 Optimised, claiming it will offer enhanced mail and security features, a web...
America Online (AOL) has released AOL 9.0 Optimised, claiming it will offer enhanced mail and security features, a web accelerator and 3D animated buddy icons.

Download this free guide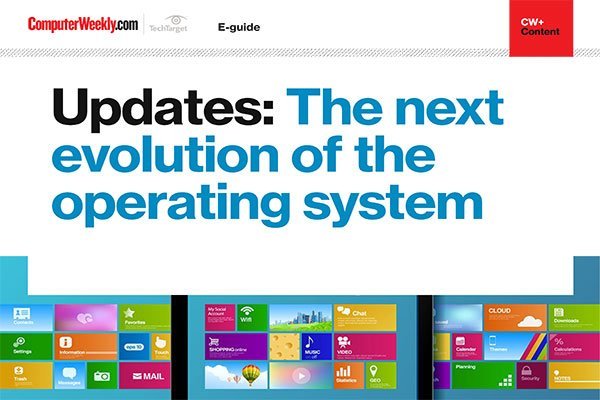 Software Updates: Our latest e-guide is available for your device. Download now?
See how operating systems are evolving with the help of continuous updates and learn about how the Spectre and Meltdown microprocessor flaws have led to improved, more secure processors being released and how Microsoft is evolving its Windows desktop operating system.
The software, which will be made available to existing AOL members in the third quarter of this year, represents the third upgrade AOL has made to its service in the past 10 months.
The focus of this latest version of the software will be AOL's new instant messaging capabilities, such as the 3DSuperBuddy icons.
"We want to deliver something fun and interesting to our members," said AOL spokeswoman Anne Bentley.
AOL will offer 50 original icons, some of which animate common chat phrases by turning them into characters. For example, the expression "LOL" for laugh out loud - may be displayed as a comical character when a user types those letters.
The IM capabilities will also allow users to conduct real-time voice conversations and share digital pictures and webcam clips. The company is also offering IM Bots that serve up stock quotes, news, movie times and other information.
AOL's emphasis on instant messaging comes as the company released a report which said 76% of internet users they surveyed use an IM application and that six out of 10 personalise the application with elements such as icons, wallpaper and sounds.
The service also includes enhanced e-mail features such as built-in spam filters and added parental controls, and management tools which allow members to view recently received mail at a glance or view all of their mail from one place.
Additionally, 9.0 Optimised users will be able to store 20Mbytes of mail on AOL servers permanently and the service will include a free web accelerator technology for faster web browsing.
AOL 9.0 will also extend the company's family-focused services, offering a parentally controlled account which can be used to give children an online allowance.
Scarlett Pruitt writes for IDG News Service