IBM launches content delivery system
IBM and its partners will unveil an integrated system for companies that want to manage and distribute multimedia content at the...
IBM and its partners will unveil an integrated system for companies that want to manage and distribute multimedia content at the Supercomm trade show in Atlanta next week.

Download this free guide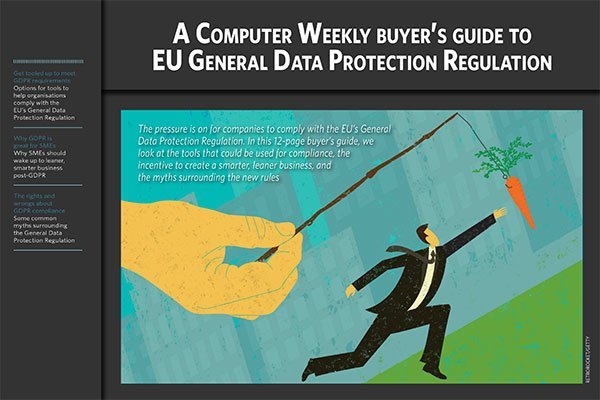 Computer Weekly's Buyer's Guide to GDPR Part 2
In this 12-page buyer's guide, we look at the tools that could be used for compliance, the incentive to create a smarter, leaner business, and the myths surrounding the new rules.
By submitting your personal information, you agree that TechTarget and its partners may contact you regarding relevant content, products and special offers.
You also agree that your personal information may be transferred and processed in the United States, and that you have read and agree to the Terms of Use and the Privacy Policy.
The package is designed to make it easier and less expensive for enterprises or service providers to start up a content network.
It can bring together database, transaction, portal and storage software from IBM, network software and equipment from Cisco Systems and streaming software from Media Publisher.
Building a content network requires a lot of custom integration work, according to Keith Myer, a marketing management executive for the digital media group of IBM. The Digital Media Delivery Solution (DMDS) is a pre-integrated system in which this work has been done up-front, he said.
Most implementations of DMDS are likely to be in enterprises, Myer said, though a service provider could use it to set up an internal content network that hooks up with the internet at its edge.
Organisations can use DMDS to distribute marketing resources, training videos and other multimedia content to a variety of devices over network connections of different speeds, he said.
The system consists of several parts.
IBM DB2 Content Manager software is designed to manage unstructured objects in a DB2 database. For example, it can use contextual information to help an employee find a particular piece of video content.
IBM WebSphere Digital Media Enabler can also be used to handle commercial transactions such as pay-per-view purchases or keep track of which employee has downloaded what content from the system.
IBM's Tivoli Storage Manager handles storage and transfer of the content. IBM eServers are also included with DMDS.
Cisco provides software and network equipment for distributing the content. A base configuration of DMDS includes the software for Cisco's Application and Content Networking System, which runs on its Enterprise Content Delivery Network hardware. Customers can then choose what Cisco hardware to deploy with it.
Also included in DMDS is Media Publisher's software for scheduling and streaming the content.
Other components can include WebSphere Application Server, WebSphere Portal or WebSphere Commerce Server.
A base version of DMDS configured for a small- or medium-sized business costs about $300,000 (£182,000). It is available now.
Stephen Lawson writes for IDG news service
Read more on E-commerce technology