IBM and SuSE roll out grid toolkit
IBM's Globus Toolkit is now available for Linux on its zSeries.
IBM's Globus Toolkit is now available for Linux on its zSeries.
The toolkit, which IBM will make available through SuSE Linux as part of that company's SuSE Enterprise Server 8.0, is part of a strategy to make mainframes a more strategic part of grid computing.

Download this free guide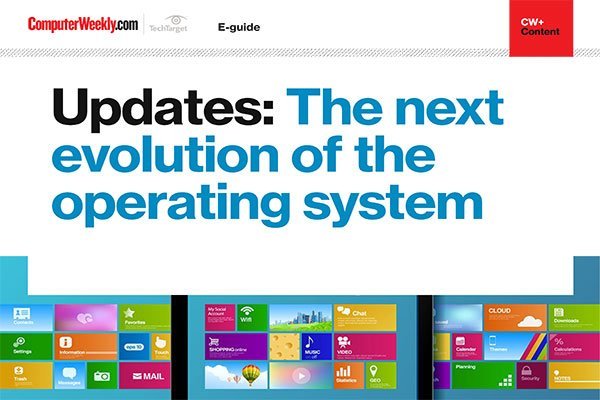 Software Updates: Our latest e-guide is available for your device. Download now?
See how operating systems are evolving with the help of continuous updates and learn about how the Spectre and Meltdown microprocessor flaws have led to improved, more secure processors being released and how Microsoft is evolving its Windows desktop operating system.
By submitting your personal information, you agree that TechTarget and its partners may contact you regarding relevant content, products and special offers.
You also agree that your personal information may be transferred and processed in the United States, and that you have read and agree to the Terms of Use and the Privacy Policy.
"With this announcement IBM is helping enable a pretty powerful Linux platform that can now more fully participate in grids. There is the potential now for a great leap in computer power,'' said Holger Dryoff, general manager of the Americas for SuSE Linux.
Some of the zSeries higher-end capabilities now enabled for the grid include Dynamic Server Partitioning, which provides the ability to deploy and configure new grid servers in minutes, grid scheduler and directory software, which increases service levels, and IBM's z/VM virtualisation technology, which allows administrators to create hundreds of virtual Linux-based servers.
IBM and SuSE had some help in pushing the fortunes of Linux and grid computing on mainframes as two other prominent developers, DataSynapse and Platform Computing also rolled out products.
DataSynapse, a grid middleware maker, delivered its LiveCluster 3G for Linux also on IBM's zSeries. LiveCluster is intended to address a number of compute and data-intensive bottlenecks and scalability constraints. The product does so by harnessing the capabilities of servers, clusters and desktops anywhere on a network more efficiently, a company spokesman said.
Platform Computing delivered of three Linux-based products for zSeries including Platform LSF, which is designed to provide on-demand access to an enterprise's global computer resources.
The company also announced Platform JobScheduler for accelerating batch processing by integrating and grid-enabling silos of applications and the flow of processes across server clusters, and Platform MultiCluster, which allows larger companies to create a single computing environment with built-in resource sharing policies.