Qwest to take a $34.8bn charge
Qwest Communications International will take a goodwill impairment charge of about $24bn (£15bn) and an additional $10.8bn (£7bn)...

Download this free guide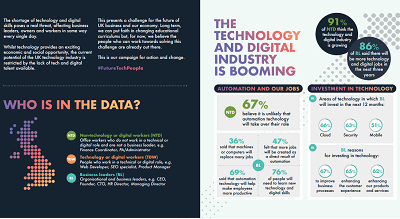 Infographic: How to future-proof UK technology
There is no doubt that the technology industry is booming right now, bringing with it exciting social and economic opportunities. However, there is a real fear that the UK industry may be stunted due to the lack of talent available. This e-guide helps to break down the future fears and expectations of dozens of business leaders and tech workers.

Qwest Communications International will take a goodwill impairment charge of about $24bn (£15bn) and an additional $10.8bn (£7bn) charge because of the reduced value of its network, customer lists and technology. The company is scheduled to present its third-quarter financial results today.



Additionally, Qwest said it would defer $531m (£341m) in revenue booked on sales of optical capacity since it took over US West in mid-2000. A review of optical capacity sales in 2000 and 2001 has now been completed.

Qwest also announced it would reduce revenue recorded at its wireless division in 2000 and 2001 by about $120m (£77m) to properly account for special promotions such as free handsets and call bundles.

In April, Qwest said it expected to write down between $20bn (£13bn) to $30bn (£19bn) on the value of its assets.

The company has now completed a required goodwill impairment test and expects to take the $24bn charge as of 1January 2002. The $10.8bn charge for the reduced value of its network and other, intangible, assets will be reflected in a company restatement of its second-quarter 2002 results.

An additional write-down of up to $6bn (£4bn) - the company's remaining goodwill - may be required as the result of a second goodwill impairment test that Qwest has to carry out because it is adopting new financial accounting rules. Goodwill typically represents intangible assets such as the value of a brand name, tax credits, and good customer relations, which are expected to translate into greater-than-normal earnings power.

The slump on the telecommunications market has almost nullified the value of assets held by many in the industry. These assets, such as fibre-optic networks and acquired companies, were often bought at a premium at the height of the Internet boom.

Qwest provides local and long-distance phone services in the US. The company, struggling under a multibillion-dollar debt load earlier this year, named a new chief executive officer and a new chief financial officer, and in late May dropped Arthur Andersen as its auditor.