Euro enterprises warming up to Blackberry
After just five months on the market, European corporate users are beginning to warm to the Blackberry mobile e-mail service,...

Download this free guide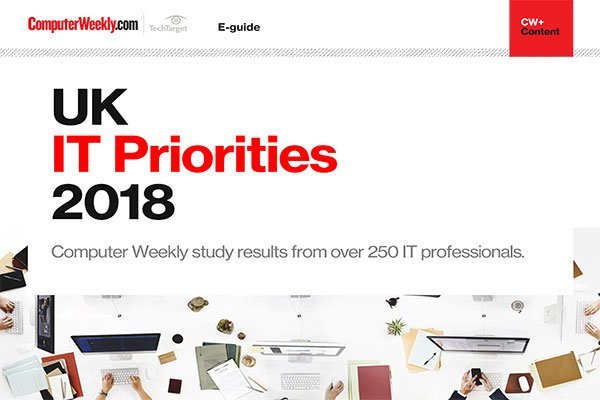 2018 UK IT Priorities survey results
IT organisations in the UK and across Europe are starting to accelerate the move to the cloud. Read more about the key areas in which senior IT managers are planning to invest in over the next 12 months.

After just five months on the market, European corporate users are beginning to warm to the Blackberry mobile e-mail service, according to European mobile-phone operator mmO2 and Research In Motion (RIM).



Operating on GPRS mobile networks, the Blackberry device, which looks like a large pager with a keyboard, offers always-on connections to corporate e-mail inboxes. To date, 250 corporate customers have signed up for the Blackberry service offered through mmO2, said company spokesman, David Nicholas.

Enterprise customers using the Blackberry service include Deutsche Bank, German media conglomerate Bertelsmann and the IT outsourcing company Science Applications International (SAIC), Nicholas said.

MmO2 research showed that many employees still spend more than 20% of their working day tied to their desk dealing with e-mail, Nicholas said. With the Blackberry service, employees become mobile and can get out into the field to work with their customers.

Though there are PDAs that have e-mail functionality, they often only work with a free e-mail account like Microsoft's Hotmail, Nicholas said. Blackberry, by contrast, can securely connect users with corporate e-mail, Nicholas said.

"Most of the corporations we're supplying Blackberry to are in the legal and banking markets. The trials were very successful and in just five months of operation, mmO2 supplies Blackberry to more than half of all law firms located within the City of London," Nicholas said.

According to Nicholas, the uptake of Blackberry in Europe is echoing its spread in North America. "Over 13,200 companies in the US and Canada have signed up to use Blackberry since RIM launched it in 1999," he said.

In the UK, mmO2 offers the Enterprise Edition of Blackberry for between £2,000 and £3,000, for server software and 20 licences, Nicholas said. The Blackberry devices themselves are purchased separately and cost around £400, he said. The GPRS service costs run to about £39 per user per month.

MmO2 has also signed agreements with eight independent mobile partners in the UK to establish a reseller channel for Blackberry, mmO2 said in a statement. The mobile partners are Advance Visual Communications, Elcom, Expansys, Lynx Technology, MoboTel, Project Telecom, PNC Telecom and Wireless Logic, mmO2 said.
Read more on Data centre hardware