Students gain internships with HP through new degree course
University students that take a new degree course dedicated to HP's enterprise technology will be able to earn internships at the company and its partners; plus more daily news.

Students gain internships with HP on new degree course
University students who chose to take a new degree course dedicated to HP's enterprise technology will have the opportunity to undertake internships at HP and its partners. The four year course, provisionally known as the HP Enterprise Computing degree, is part of a collaboration between HP and the University of the West of England (UWE).

Download this free guide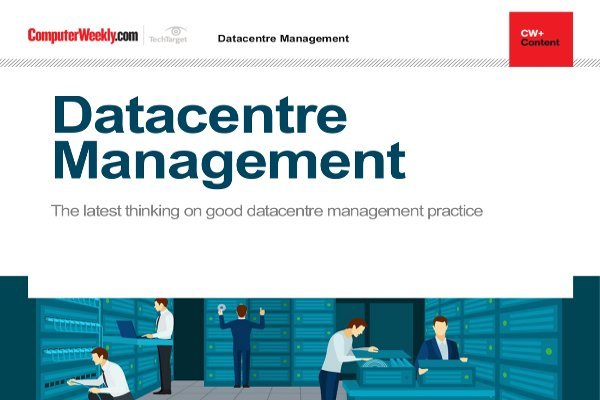 How to effectively manage your datacentre
Download this eguide to get the latest thinking on good datacentre management practice. We shine a light on the tools and technologies that are on the market (or in the pipeline) that can help enterprises run their facilities with greater ease and agility.
Brocade HBAs and CNAs qualified by Dell
Brocade has announced that its 10 Gigabit Ethernet (GbE) dual-port Converged Network Adapters (CNAs) and its 8 Gbps Fibre Channel (FC) Host Bus Adapters (HBAs) have been qualified by Dell and are now available from the vendor. Brocade's HBAs and CNAs are factory-installed during Dell's sever build process.
Magirus unveils DC Traction channel enablement initiative
Pan-European distributor Magirus has revealed its DC Traction initiative, designed to help VARs finding their feet with Cisco data centre technologies enter the market. Accreditation and certification courses are included free of charge. The VAD will select 40-50 resellers to work within the UK.
Verizon Wireless to offer refunds to 15 million customers
Verzion Wireless has said that it will offer refunds to 15 million customers over the next two months for those who were billed for data services they did not use. Customers are eligible for a refund if they were not on a data plan. The mistake with incorrect billing happened when customers who didn't have data plans used demo applications that were preloaded.
Citrix announces XenServer 5.6 Feature Pack 1 is near
Citrix Systems has revealed to its community that it's nearing the release of Citrix XenServer 5.6 Feature Pack 1, which is code named 'Project Cowley.' The update has already been released as a public beta download on the XenServer Beta Portal website.
Kayleigh Bateman is the Site Editor of SearchVirtualDataCentre.co.uk.
Read more on Datacentre capacity planning