Survey says software audits on the rise
More than half of UK businesses have been audited by a software publisher or other body in the last 12 months, according to a survey from FAST Ltd; plus more daily news.

Software audits on the rise, says FAST Ltd
More than half of UK businesses (55%) have been audited by a software publisher or other body in the last 12 months, according to a survey from industry body FAST Ltd. The Software Asset Management (SAM) body ran its 2010 FAST Ltd Customer Survey and found that the figure has almost doubled since the survey was conducted in 2009, which found 30% of businesses had been audited in 2008-2009.

Download this free guide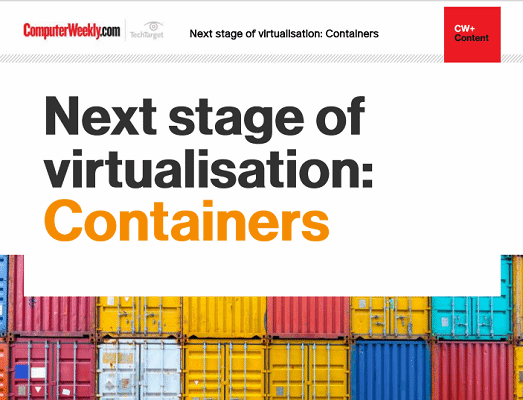 Next stage of virtualisation: Containers
Who doesn't love building blocks? Following the burst of cloud computing, containers are becoming a necessity for all organisational transformation and development. Follow us as we go through the technologies that complement and enhance their use, and outline a first-hand insight into the impact.
By submitting your personal information, you agree that TechTarget and its partners may contact you regarding relevant content, products and special offers.
You also agree that your personal information may be transferred and processed in the United States, and that you have read and agree to the Terms of Use and the Privacy Policy.
Symantec Enterprise Vault 9.0 certified on Dell DX Object Storage Solution
The Symantec Enterprise Vault 9.0 has been certified on Dell's DX Object Storage Solution. The DX Object Storage Solution is designed to manage archiving environments and Symantec's Enterprise Vault 9.0 is archiving management software.
Magirus signs with SolarWinds
Distributor Magirus has signed an agreement with SolarWinds to distribute its portfolio throughout EMEA. Magirus will offer the vendor's entire portfolio of network application and storage management software for managing cloud-based, virtualised and data centre environments.
Druva Software comes to the UK
Druva Software has come to UK shores with its data storage and backup solutions. Previously selling into the U.S and Indian markets, the UK strategy will be led by EMEA director Borja Rosales, who is working on recruiting channel partners in the region. The vendor has also unveiled inSync 4.0, its laptop backup software.
Harvard Engineering chooses Star
Service provider Star has announced that Harvard Engineering has chosen the firm as its technology partner. Harvard Engineering is a specialist in LED lighting and street lighting industries. The Star Platform will provide access to the company's wireless street lighting solution LeafNut.
Kayleigh Bateman is the Site Editor of SearchVirtualDataCentre.co.uk.
Read more on Datacentre systems management