The 30 top IT offshoring locations
India is still king and China is its main competitor as a destination for offshore IT services, but five destinations have made their first appearance in...
India is still king and China is its main competitor as a destination for offshore IT services, but five destinations have made their first appearance in Gartner's latest list of Top 30 Offshore service destinations.

Download this free guide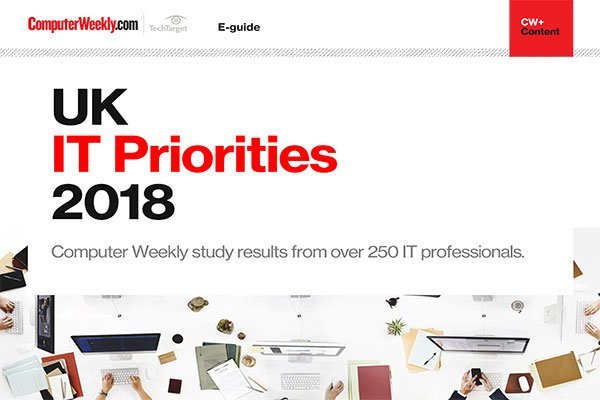 UK IT Priorities 2018 survey results
Download this e-guide to discover the results of our 2018 UK IT Priorities survey, where IT leaders shared with us what they are going to be investing in over the coming 12 months.
By submitting your personal information, you agree that TechTarget and its partners may contact you regarding relevant content, products and special offers.
You also agree that your personal information may be transferred and processed in the United States, and that you have read and agree to the Terms of Use and the Privacy Policy.
Bangladesh, Bulgaria, Colombia, Mauritius and Peru have for the first time made it into the Gartner top 30 with Panama, Sri Lanka and Turkey returning.
"In the past 12 months, Gartner has seen considerable efforts from many countries to consolidate or grow their positions as leading locations for offshore services. Emerging nations have placed significant emphasis on IT and business process services providing a vehicle for their economic growth, as many potential trading partners are moving from recession to tentative growth," said Gartner.
Top 30 offshore services locations by region:
Americas
Argentina, Brazil, Chile, Colombia, Costa Rica, Mexico, Panama and Peru.
Gartner view: "Progress is being made in this region, and these countries are becoming an attractive proposition for the largest buying market for offshore services - the United States."
Asia/Pacific
Bangladesh, China, India, Indonesia, Malaysia, the Philippines, Sri Lanka, Thailand and Vietnam.
Gartner view: "The combination of skills, existing scale and future scalability gave India a labour pool advantage over other countries in the region; Vietnam improved its position in this category, joining China, Malaysia and the Philippines on a rating of 'good', and Indonesia managed to improve its comparative rating from poor to fair."
Europe, the Middle East and Africa
Bulgaria, the Czech Republic, Egypt, Hungary, Mauritius, Morocco, Poland, Romania, Russia, Slovakia, South Africa, Turkey and Ukraine.
Gartner view: "Of these countries only Egypt achieved a rating higher than 'good' for government support, reflecting the amount of focus still needed to create an environment that will support the drive of these nations to become a part of organisations' global delivery models. However, South Africa did improve its rating from fair to good."
Ian Marriott, research vice-president at Gartner, said sourcing managers and service providers should use the various ratings to help determine which locations are right for their individual organisations. "In this increasingly dynamic global environment, multinational providers will continue to extend their footprint in different geographies, carrying with them their expertise and maturity, while local providers will strive to become offshore providers, searching for opportunities and niches they can explore."
Read more on IT outsourcing