Where now for the ASP market?
On one hand, ASP suppliers and analysts seem to talk of nothing else. On the other, actual customers seem rarer than hen's teeth....

Download this free guide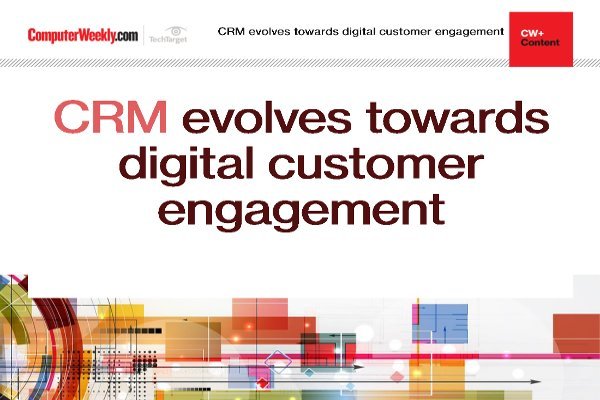 Enhancing digital customer engagement with CRM
Learn about customer relationship management has evolved towards engaging with customers through every channel, with digital at the forefront.

By submitting your personal information, you agree that TechTarget and its partners may contact you regarding relevant content, products and special offers.

You also agree that your personal information may be transferred and processed in the United States, and that you have read and agree to the Terms of Use and the Privacy Policy.

On one hand, ASP suppliers and analysts seem to talk of nothing else. On the other, actual customers seem rarer than hen's teeth. So where is the ASP market?



ASP was always a supply-side concept. It was conceived by large application vendors that had saturated their existing market, aided and abetted by the carrier community, which was desperately seeking a way to add value to their rapidly commoditising voice-based services.

Sometimes, however, the best ideas come from inauspicious beginnings, and ASP is an example of an idea born from supply-side desperation that, once nurtured by demand-side needs, will grow into a very big market opportunity indeed. The problem is that, currently, suppliers in the ASP market are having to adjust their business models to accommodate the real world, thereby creating the appearance of a false start for the market. Given this context, let Ovum highlight some issues to watch for in this year.

Some applications are more appropriate than others
We have always been clear about the types of applications that are most suitable for ASP delivery. The key parameters to consider are the level of customisation required to get the best value out of the application, and the amount of integration necessary with other applications to get effective use out of the application.

Pure-play ASPs operate on a one-to-many business model, predicated on the assumption that the same application, with minimal configurative differences, can be managed for as many customers as possible. Furthermore, this one-to-many model rules out the integration of the application with in-house applications. Consequently, the ASP business model makes most complex business applications unfeasible applications for an ASP to deliver. ASPs:


Are best at delivering standalone, simple horizontal applications, such as office productivity suites, salesforce automation solutions, accounts packages and human resource packages
Offer best added value when they service a vertical sector with pre-integrated applications, thereby achieving custom applications without busting the one-to-many model
Need to consider a different business model, such as the one-to-one customised application services offered by the managed service providers in the outsourcing market


Lest we forget, ASP is a service offering
One of the basic premises of the 'apps on tap' ASP market is that business software can be a utility market play. This premise appealed to both the large application vendors and the carriers, but for different reasons. Large application vendors used to serving large corporates saw ASP as a way to shift their existing product to SMEs following a "pile 'em high, sell 'em cheap" ethic. Carriers understand utility service offerings, so believed they could enter the ASP market on this utility basis.

It was a meeting of slightly deranged minds, because this premise never appealed to the business community. Our user research indicates over and over that customers want a business relationship with their ASPs, not a billing relationship. Consequently, to be successful in the ASP market, the ASP must have application service skills to bring to market. This rules out many existing ASP companies Cue the successful entry of the software service industry into the ASP market.

Using an ASP is not a cost-cutting exercise
If a market is proving slow to catch fire, what do you do? In the 1980s you promised productivity gains, in the 1990s you promised lower cost of ownership. In the 'noughties' the marketing jury is still out, so ASPs have been reduced to chanting the previous decade's mantra of lower cost of ownership.

It takes the average adult a few minutes to work out that this cannot be so for the ASP market. Paying a regular fee to use something is very rarely less expensive than owning that thing outright. But sometimes we opt to rent or hire things because it is more convenient than owning the product or skill outright.

An ASP can provide companies with fast, flexible, cost-effective application solutions, especially in the areas of cross-enterprise e-commerce and e-business, which are the areas where businesses are most interested in using an ASP. Marketers in the ASP market need to focus on this and work harder on plausible marketing messages.

Never underestimate costs
The reality is that ASPs do not change market channel requirements. In fact, many ASPs have overlooked a very important business lesson learned and relearned in many industries over the decades. That lesson is: never underestimate the cost of customer acquisition.

It seems incredible that analysts should have to explain to large, well-established and successful companies (who really should know better) about the channel requirements of different types of customer. The reason so many have lost their heads when it comes to ASP is because of a touching faith in the statement that" the Internet changes everything".

It may change many things, but it does not change the requirement for face-to-face contact with clients and the cost implications of developing a business relationship with those clients. If your business model has been based on the assumption that you serve large corporate organisations, setting up an ASP business does not change the cost of acquiring customers - can you really afford to send your highly-paid, highly-skilled sales team to knock on SME doors? Of course you can't - but in the ASP market somebody has to be paid to knock on those doors.

ASPs will only succeed where they directly own and understand the customer base they are selling to. Therefore, over the next few years, most software VARs will develop ASP businesses and be much more successful at selling application services to SMEs than either the application vendors or carriers have been.

Oops, the early adopter market stumbles
The early adopter community for ASPs was the dotcom player, anxious to get business operations running quickly from scratch and with a growth plan on steroids.

This matched many ASP offerings, because the dotcom needed a full business suite running from day one, did not have legacy applications or an IT department to worry about, and acted like a global multinational - even though staff frequently numbered fewer than 12 people.

In the current economic climate, many dotcoms are running into funding problems, so an important customer sector for pure-play ASPs is shrinking. Many ASPs that are new market entrants themselves will also be affected by this economic climate, so many of the smaller ASPs will disappear over the next year or two. The ASP market as a whole will be slower to become established than expected, but it does not constrain the medium and long-term market opportunity for ASPs.

Where does ASP go from here?
This year will be the one when the ASP market shifts a gear to fully embrace the professional services sector, and when existing players begin to put their business plans on a more realistic footing.


Some smaller ASPs will collapse spectacularly.


ASP units in well-established organisations will clumsily execute strategy U-turns.


The professional services organisations will enter the market as e-service providers in their own right by partnering with carriers and with software vendors.


The ASP market may not be an area for those with a nervous disposition, but if you are anybody in the software, services or carrier community, or plan to be anybody in those communities, you'll be there - as will I.




Dr Katy Ring is research director, e-business, at Ovum
Ovum, the analyst and consulting company, is a global leader in the rapidly changing world of converging technologies and markets. Resolutely independent, Ovum offers clients objective advice and challenging insights.

http://www.ovum.com
Read more on Business applications