Unleash the value of consumer data
Companies' ability to capture, mine and analyse consumer information has the potential to deliver economic value
Companies' rapidly growing ability to capture, mine and analyse consumer information – from legacy databases, smartphones, social networks and a host of other sources – has the potential to deliver vast economic and social value.
A recent report, The value of our digital identity, by The Boston Consulting Group for the Liberty Global Policy Series, estimates that the application of personal data could deliver a €1tn annual economic benefit (roughly 8% of current GDP) to the EU-27 by 2020.
Businesses stand to gain a host of critical advantages from this expanding use of consumer information. These include new or enhanced abilities to tailor, personalise and target products and services, respond quickly to challenges, and achieve new operating efficiencies.
Individuals stand to be major beneficiaries as well, as they draw increasing value from the many internet services – such as search engines, email, news sites and social network services – that have been built atop the sharing of their personal data. Recent BCG research reveals that the average US household receives an annual benefit of approximately $970 from digital services, for instance.
But much of this potential value will fail to materialise if consumers or regulators act to restrict the flow of personal data. And that seems an increasingly real prospect, given the growing frequency of headlines reporting security breaches and data misuse. The evolving, sometimes controversial and geographically inconsistent regulatory environment only adds to consumers' reasons for pause.
Greater trust translates into permission to use data in more ways and is likely to be a key source of competitive advantage in the future
Use personal data to enhance trust
A key task for all organisations, from for-profit companies to governments, that use consumer data will be to use that data and engage with consumers in a manner that enhances, rather than erodes, consumer trust.
The challenges associated with doing so will not be not equal, and The Boston Consulting Group research indicates that trust varies widely across industries. Organisations within the automotive, telecommunications and retail industries, for example, are five to 10 times more trusted by consumers than online search and social networking.
Yet no organisation, even the most trusted, can afford to sit idle, since there is ample scope for nearly all to improve on the trust-building front. Greater trust translates into permission to use data in more ways and is likely to be a key source of competitive advantage in the future.
Building and maintaining a company's "trust footprint"– the set of data uses that consumers are willing to allow the company to engage in – will require significant changes within an organisation.
To start, organisations will need to develop clear, transparent codes of conduct that define how they will (and won't) use consumer data, and the related steps they will take to inform consumers of new potential uses. Few organisations, today, have done this.
Next, organisations will need to share these codes of conduct with consumers and keep consumers informed regarding compliance. Few consumers understand the conditions around which their data will be used, shared and protected, and this understanding is key to establishing and enhancing trust.
Finally, organisations will need to develop the capabilities that allow them to follow their own policies. Few organisations today are set up to be able to monitor, let alone consistently control, their use of consumer data within and across operating units and geographies. But without these capabilities, an organisation's consumer data plans and ambitions may amount to little.
One financial services provider we know of is a case in point. The institution is developing an integrated approach to managing consumer data. Yet the company's multiple business lines are fully siloed, with no current capability to ensure consistent execution across them. This creates the real risk of missteps and related loss of consumer trust.
For more on the business use of consumer data
The role of IT
To succeed in this new arena, companies will need to build new business capabilities and fundamentally rethink their operating models. IT will be a key point of focus, as IT capabilities will underpin or, more likely, drive most of the required business capabilities. Hence optimised IT is critical. IT organisations that can step up their game and deliver stand to bring tangible competitive advantage to their companies.
The CIO has a particularly important role to play. In addition to assuring that the IT function is firing on all cylinders, the CIO should actively take a leadership role in steering the company through the transformation, given their unique role and cross-organisational perspective.
CIOs should work closely with the business leadership, as a true partner, to help determine what is required – including the new processes, metrics and tools – and how best to get there.
The data revolution stands to be truly transformational. But it will deliver a fraction of its potential if companies fail to master the operational challenges. The CIO and the IT organisation have a strategic choice to make: be reactive (and part of the problem) or take a leadership role and drive transformational change across the company.
---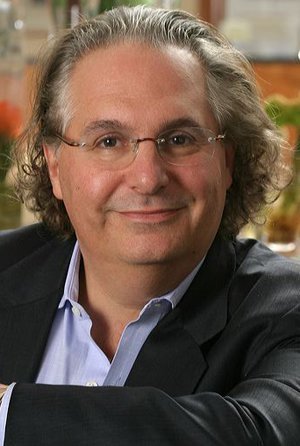 John Rose (pictured above) and Ralf Dreischmeier (pictured below) are senior partners and managing directors of The Boston Consulting Group