Time to get mighty real
Telecommunications companies are clamouring for skilled real-time software engineers and other technical specialists, as a...
Telecommunications companies are clamouring for skilled real-time software engineers and other technical specialists, as a deteriorating skills crisis threatens to damper growth and ruin investments in the sector, says Capital Software.
According to the IT consultancy, which is based in West Sussex, the lack of suitably qualified telecoms contractors has reached a "potentially crippling" point, with the most serious impact being felt in the mobile sector.

Download this free guide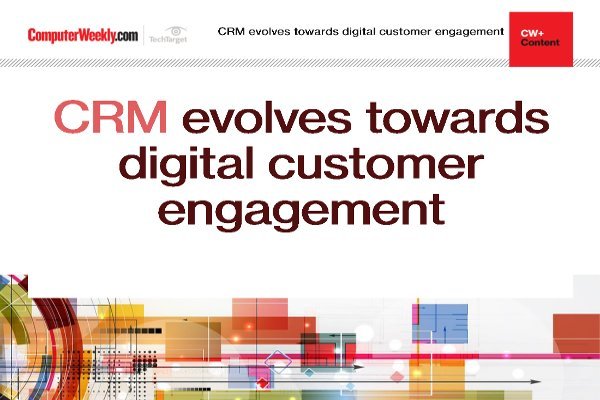 Enhancing digital customer engagement with CRM
Learn about customer relationship management has evolved towards engaging with customers through every channel, with digital at the forefront.
By submitting your personal information, you agree that TechTarget and its partners may contact you regarding relevant content, products and special offers.
You also agree that your personal information may be transferred and processed in the United States, and that you have read and agree to the Terms of Use and the Privacy Policy.
Graham Rees, technical director at the agency, explains: "The bidding for UK frequency spectrum licences was so keen that operators have invested far more on these than was expected. The debt burden that this has caused, and the consequent impact on the credit standing of major corporations such as BT, has sent shudders through the financial markets."
Rees says the industry now needs "payback" as quickly as possible, and describes the rush to get network developments up and running as a "frantic race in an exploding and highly competitive market".
In Europe, three billion SMS messages are sent each month, and analysts predict that the number of mobile phone users worldwide will soon reach the one billion mark. "This huge demand is fuelling the rapid changes in technology that will ultimately lead to full mobile/internet convergence," notes Rees. "In this environment, even a week's delay in getting a new development on the market is very, very expensive."
Skill-sets are changing fast but at present the agency says it is recording high demand for technologies such as C, C++, 3G, GSM, RF and switching.
Martin Clay, Capital Software's sales manager, adds that hiring companies have to come to terms with the fact that there is usually a learning-curve period at the start of a recruit's contract. "At today's pace of technical change, few contractors can be expected to get off the blocks at full speed, despite the host company's desire for the quickest possible results," he admits.
Capital counts among its clients Ericsson, Nokia, Sony, Motorola and Alcatel. Depending on skills and experience, contractors working in this environment can expect to earn up to £40 per hour in UK, says Rees, and up to £45 in Europe - the difference in rate being a direct result of the Euro being weaker than the pound.
Read more on Business applications