The new world of automation
Business process automation addresses the pace of change in the market by removing human entities wherever possible.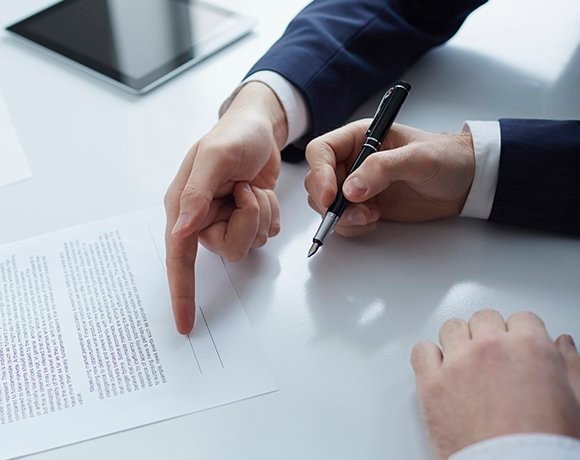 Business process automation addresses the pace of change in the market by removing human entities wherever possible.
As is the way with technology, old three-letter acronyms (TLAs) morph into new ones. It is an NGT (Next Generation TLA) thing. So it is with business processes.
In the 1990s, much was said about business process re-engineering (BPR) and business process optimisation (generation-1.0 BPO), which required business process management (BPM) software, or external companies that could take the process off your hands and run it for you through business process outsourcing (generation-1.5 BPO).
Time has run on a little, and we are now ready for the next wave of technology for business processes – and this will all be about business process automation (BPA).
The initial aim behind BPM was to automate as much as possible, but people felt threatened by this and much BPM still involved unnecessary human intervention.
But BPM still made old-style manual processes faster, so a firm could still use it to get ahead of its competitors. Now, however, the pace of change in the markets means human entities need to be removed from the process wherever possible, leaving more to be carried out by computers.
A different approach
In response, suppliers are having to change the approach they take. One of the more mature suppliers, Tibco, has decided acquisition is the way forward. First, it acquired Staffware in 2004 as the underpinning for its BPM capabilities to complement Tibco's existing application integration capabilities. Then it bought business analytics supplier, Spotfire in 2007. A series of smaller acquisitions followed, including DataSynapse in 2009, Nimbus in 2011, LogLogic in 2012 and Streambase Systems in 2013. Now, Tibco has acquired open source analytics supplier Jaspersoft to provide greater visibility on what is happening across all processes under its control.
IBM has moved on from its 2006 acquisition of FileNet for document capture, management and workflow, and its 2009 acquisition of Lombardi (along with other smaller business process-related suppliers) to create a full-function BPM/BPO capability. IBM is now moving towards a full cloud-based BPM/BPO offering, leveraging its acquisition of SoftLayer and its use of OpenStack as a cloud platform.
Pegasystems has always been about process automation and continues to be a major player in the space. Its engine, based on a flexible and learning-intelligent rules engine, is used by household names such as Vodafone, HSBC and Cisco.
Another supplier, Appian, counts Amazon.com, Beneden Healthcare and Bupa among its customers, and has a strong play in how it uses social capabilities in its process flows.
Oracle, SAP and others build process management into their enterprise systems. Others (including the suppliers named above) then provide integration services and external process management services that enable cross-functional business processes to be automated, managed and reported.
Print suppliers, understanding that paper is now only part of the process, are moving in on the BPM market. Xerox is focusing on creating a mature workflow automation suite that includes paper capture, but also works where paper is not necessarily part of the process, using Xerox's enterprise content management capabilities. Lexmark has created a separate division, through the acquisition of Perceptive Software, to mimic this process, and Pitney Bowes Management Services has been spun out as a separate company (now called Novitex) to provide an IDLM (integrated document lifecycle management) system. Kofax, already known for its capture and workflow capabilities, acquired Singularity (2011) and Kapow (2013) to build on its process management capabilities.
BPA takes over
However, the world continues to change. Cloud computing has created a platform where the mechanics of process automation can be hidden from the users. The internet of things and the capabilities of big data analytics bring new capabilities (and problems) into the mix.
Commoditisation of process automation means BPA has to spread not just across a small group of people involved in a few processes, but across all the systems that are under the control of the organisation, as well as opening up along the value chain of customers and suppliers.
This means new opportunities are opening up for smaller players to enter the market. This new world will require the monitoring of a range of different data types not only from customer relationship management (CRM), enterprise resource planning (ERP) and other enterprise applications, but also from security systems, intelligent building systems, external data sources and so on.
For example, a system capable of monitoring bring your own device (BYOD) could identify patterns of use indicating a man-in-the-middle security threat. Such an event could trigger a process that includes not only breaking off the connection between the device and the enterprise systems, but also in sending the real user a text message to say why this has been done and what they now need to do (possibly through obtaining a new device) and creating a new, clean environment for them when they re-connect through a more secure means.
Dealing with customers
With external information, the monitoring of social media could identify negative sentiments that require an immediate response from the business. A process could be automatically triggered that contacts each person posting negative comments, requesting that they directly interact with the company, possibly through the provision of a sweetener, such as a special deal that could make them happier customers.
Some of these capabilities will come from the business analytics space: QlikTech, Pentaho, Logi, Microstrategy and others have the capability to aggregate multiple data sources and types, and then identify patterns within the data and trigger actions and processes based upon what they see. They will need to partner with others. For example, for BYOD management, VMware AirWatch can provide the kind of device integration required to monitor each device. For social media, DataSift can monitor and report on sentiment levels and provide direct feeds into a big data business analytics system.
BPA has spread across all the systems that are under control of the organisation
Companies such as Honeywell and GE can bring in production line and intelligent building data, and the likes of G4S and Omiga can do the same for building security data. Building energy (or information) management system (BEMS/BIMS) suppliers (including Trend Controls and Ener-G) and datacentre infrastructure management suppliers (such as Nlyte and Emerson) not only provide data, but also some targeted BPM capabilities. However, through integration and the use of big data analytics, far more can be gleaned and used to optimise the capabilities of BPA across the whole of an organisation's process needs.
Universal focus
Overall, the aim is to maximise automation. By pulling together as many systems as possible and using advanced big data filtering and analytics, patterns can be identified that trigger process flows. Only where a true exception is identified should a person be involved – and all exceptions must be logged to identify patterns, so changes to the process can be made to avoid the exception, or such that the exception itself can be shown to be a new rule that could be automated anyway.
The need is to choose an engine that is as multi-functional as possible. Targeted process management software, for example, just aimed at automating bank customer account interactions or retail transactions, will not be good enough. The key is to ensure that any chosen system has the capability to operate across all areas of the business, from the supplier through to the customer, and includes internal and external data sources. Only through having a common engine can the most be made of BPA. As with big data, islands of function can entail wrong decisions being made through being unable to see the complete big picture.
And where wrong decisions are being made, humans need to be brought back into the equation to correct mistakes that should not have been made in the first place.
Read more on IT project management