The digital CIO: Motivate the elephant
CIO coach James Caplin explains how IT leaders can achieve results by thinking about problems in a different way
One of the permanent features of CIOs' and other IT leaders' lives is change – how to implement, manage and deliver it.
In my experience, there is a deeply held prejudice among senior business leaders that IT departments block change.
The truth, I feel, is quite otherwise. IT people consider change to be an integral aspect of working with technology. It's something they actually love and are comfortable with.
What they are less comfortable with is implementing change in a disorderly way, sorting through messy emotional issues, dealing with conflicting and often seemingly illogical beliefs held by business leaders, stakeholders, suppliers, customers and even their own people.
A model for change
Sadly, that's what the real world is like. Which is why, as a coach, I find it useful to have a model for change that is more sophisticated than just "make a better business case".
About the author
Graduating from Trinity College Cambridge with a degree in English, James Caplin (pictured) wrote professionally for two decades, specialising in corporate videos.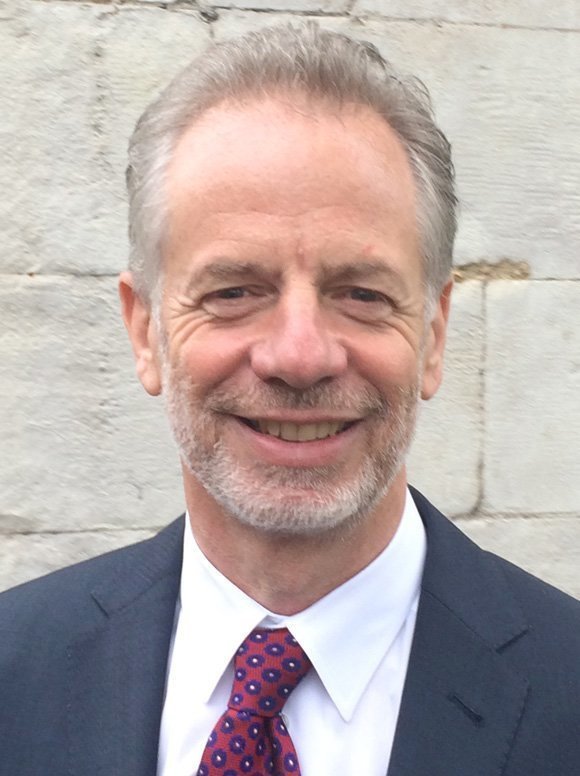 In 2002 he discovered coaching and, with his wife, moved into a house in a run-down area of West London, which prompted him to become a community activist.
Now head of coaching at CIO Development, Caplin leads workshops on communication and transformation.
He serves on several company and charitable boards, and in 2012 was awarded a British Empire Medal for services to his area, now known as Notting Hill.
I have found the model described in Chip and Dan Heath's book Switch is highly effective for IT leaders. It is particularly appropriate for driving change where you do not have the direct power to mandate it or the resources to pay for it.
That is the business reality for IT professionals. The IT leader may have a budget to implement change, but that won't buy the co-operation of everyone affected by the proposed change. The CIO can set the course for their own department, but that won't ensure everyone co-operates.
Motivating the elephant
Imagine your organisation is an elephant – large, unwieldy and easily spooked.
Your job, as the person driving this change, is to get the elephant – and its rider (the guy sitting on the elephant) – moving in the direction you want it to go.
This image is, for many IT leaders, familiar. They are constantly urging clients, bosses, stakeholders, colleagues, reports, suppliers, users and others to do things – and constantly encountering resistance.
Why logic doesn't work
Many IT leaders I work with have an engineering or a similar scientific background – or, at least, a scientific approach. They believe in logic. They also seem to have a deep-seated (and quite touching) belief that logic can change minds.
As historians and lawyers know, people don't work that way. Belief is deeper than logic. Logic is just an effective and flexible tool. To change minds, to motivate people, you have to work at the belief level.
Bodurians versus Syldavians
The example that follows might help illustrate how this works in practice. I recently coached an IT leader who was tasked with leading the roll-out of SAP across multiple European business units.
In its relatively early stages, the project hit a typical real-world problem. The IT leader planned to bring an in-house expert from one country – let's call it Boduria – who had successfully led the implementation there, to work with a neighbouring country – let's call it Syldavia – on the implementation.
More articles in the digital CIO series
Unfortunately, the Bodurian business leaders were firmly against the plan. Bodurians had never liked Syldavians. To make matters worse, a Bodurian IT consultant had promised them the earth in an earlier project – and then spectacularly failed to deliver.
My client had tried to convince the Bodurian leaders with logic, but that had not shifted the situation. He had considered rolling over and simply agreeing with the Bodurians, but he knew in his heart of hearts that the project was going to be much more difficult without the expert. He felt stuck.
How could he motivate the elephant? I took the IT leader through the three key principles of the "motivating the elephant" thought process – find the feeling, shrink the change, grow your people – asking a series of focused questions:
Find the feeling
Q. What might change the feelings of the Bodurian leadership?
The IT leader quickly came up with a number of suggestions:
Organise a workshop led by the Syldavian expert as she was very persuasive in person.
Invite the Bodurian business leadership to get involved in designing the way the Syldavian expert was introduced.
Invite her to work for a day a week initially, win the Bodurian IT department's trust, then increase that to a couple of days a week and – only after that, if by that time the Bodurian business more widely felt comfortable with her – would she start working permanently in Boduria.
Shrink the change
Q. What is the smallest next practical step you could take to move the project forward ?
It would be useful to invite Bodurian leaders to visit Syldavia, meet the business's leaders there, and hear from trusted third parties how effective this expert was and how easy to work with.
Q. Who should be invited ?
It would pay to get a group of influencers over, not just the leadership.
We delved into this until the IT leader had what he felt was a satisfactory list of people to attend the workshop.
Grow your people
Q. How might the experience of driving this change become part of people's learning?
Since the Bodurian business leaders wanted their own people to become IT experts, the IT leader realised that he could suggest to them that the Syldavian expert might mentor one of their staff, assisting them with that agenda.
We explored this a little further: Who would nominate the person to be mentored? How would the Syldavian expert be involved in this aspect of their work? How would it be supervised?
Getting unstuck
This exercise helped the IT leader get unstuck. As it turned out, he used all the ideas he had come up with, and the expert was rapidly accepted by the Bodurians.
That, in a nutshell, is why this model, and coaching itself, can be so powerful. It's inevitable that we all approach the world in the way we are familiar with.
Working with the right coach – which means someone who understands the field you are operating in, is skilled with useful mental models and with whom you click – enables us all to see our familiar worlds from new perspectives, and so generate new ways of functioning.
This enables us and the businesses we lead to benefit from fresh and improved results.