The Revenue returns to form
The Inland Revenue's online tax return promised much but delivered very little. Lindsay Nicolle discovers what went wrong and...

Download this free guide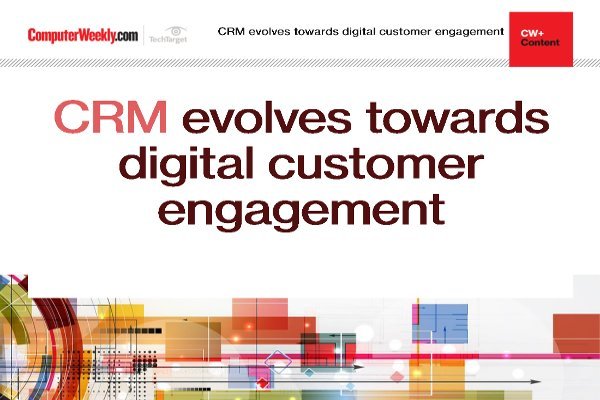 Enhancing digital customer engagement with CRM
Learn about customer relationship management has evolved towards engaging with customers through every channel, with digital at the forefront.

The Inland Revenue's online tax return promised much but delivered very little. Lindsay Nicolle discovers what went wrong and what improvements we can expect



The dawn of the new tax year has passed and we can look forward to the heady excitement of compiling our 2000 to 2001 tax returns online more easily than ever before, says the Inland Revenue. But can we?

The online tax return has been dogged by problems since its debut for the tax year 1999 to 2000 and could still end in embarrassment like most of the Inland Revenue's recent computer-related initiatives with its IT outsourcer/alter ego EDS. We will not know for certain until the public's awareness of the need to complete the 2000 to 2001 form kicks in.

The fun started in June 2000 with the announcement that the introduction of online filing was delayed because of problems with data capture software in local offices.

Last July the Inland Revenue was referred to the Office of Fair Trading for handing out free Microsoft tax software, ignoring the input of up to 20 other UK tax software providers which had helped to prepare the government Web site devoted to the online form.

Meanwhile, we were treated to the amusing spectacle of Inland Revenue staff printing off returns filed online and re-keying the data into existing systems - a process labelled "swivel chair technology" by analyst group Gartner.

In the end few people could be bothered to find out what the online return was all about and, worse still, of those who did more than two-thirds abandoned the experience without filing online. Some are known to have printed off a hard copy of their Web return to send to the Inland Revenue through the post.

Up to 2 April, the results of the Treasury's stab at computerising the filing of tax returns in the financial year 1999 to 2000 were exactly 39,284 returns filed electronically compared to 128,603 people who had earlier registered an interest in doing so, despite months of campaigning by the Inland Revenue to raise awareness of its initiative.

That is an interesting return on investment of hundreds of thousands of pounds-worth of advertising - and possibly more - to the 9.1 million people who are eligible for self-assessment. Such a response raises questions about the Inland Revenue's claim to be at the forefront of the drive towards e-government and the champion of Internet-based services.

So why couldn't the Inland Revenue make a success of an electronic form? The self-employed, higher rate tax- payers and those with untaxed incomes from more than one source who need to complete a tax return can reasonably be assumed to be computer-literate and have access to the Internet. In theory the online tax return should make it easier, quicker and cheaper to fulfill this annual onerous chore for all concerned. It is also a fair bet that most people would jump at the chance if they were offered an easier way to complete their tax return - the original promise of the online version, according to the publicity from the Inland Revenue.

Clearly the poor take-up of the online service by the public for the 1999 to 2000 return suggests that something went seriously amiss.

Nevertheless, just before the 31 January deadline by which people had to file their returns in order to avoid paying automatic penalties and interest on any tax owed, an Inland Revenue spokesman told Computer Weekly, "The number [of people] who filed was slightly below what we would have hoped for but we are quite positive about it.

"When we first put it online, we had to be absolutely sure that the computer system we use was robust enough to cope with the level of business we were hoping to get, which is why we were slightly delayed initially, but we are very pleased with the system as it is now.

"It is coping very well indeed with the level of business that is coming in."

That is faint praise for is one of the Government's flagship e-projects run by one of the most sophisticated, not to say expensive, IT infrastructures in the public sector. The Inland Revenue's contract with EDS is valued at about £2.4bn.

However, it is three months later and the department is well aware that its online tax return was hardly a success. Its post mortem has delivered these results from the peoples' jury:


The software required to complete the form took too long to download (20 minutes on average)
The questions were too confusing
Only the basic tax return was available online, not any supplementary pages, ruling out its completion electronically by many people.


Commendably, the Inland Revenue and EDS have responded quickly to these complaints. A spokesman says that attempts have been made to reduce the time needed to download the software required to complete the return online. There are also two more user-friendly tax calculation guides - one for those with reasonably straightforward tax affairs and one for those with eggs in lots of baskets. The main supplementary pages are also up on the Web, as are all the help pages.

The Inland Revenue spokesman admits, "It has been a learning curve for us this last year. We would certainly expect more people to take advantage of the electronic form in 2000 to 2001 as general familiarity with the use of computers and the Internet expands throughout the population."

But for those tempted to give it a go, consider this: there is no going back. Those who file online this year - and everyone who filed online last year - will never receive another paper tax return, just a notice reminding them to get online and get on with it. This is significant because in order to file online you need a password which you must apply for through the post and which took, in some cases, eight weeks to arrive last year.

One final thought: why is the Inland Revenue trying to put a paper form behind glass anyway? Why doesn't it replace the electronic form with an interactive interview, taking the frustration out of wondering what the questions are asking and, crucial for combating fraud, removing some temptation to rework answers to reduce the tax bill?


Revenue software failures

June 2000

Online tax filing delayed by problems with data capture software in local offices
July 2000

Inland Revenue criticised for handing out free Microsoft tax software
Inland Revenue staff admit to retyping online forms.
Read more on Business applications