That was the year, that was: a 1966 almanac
Computer Weekly first hit people's desktops 35 years ago this week. Mark Lewis looks back to how the world was when England was...

Download this free guide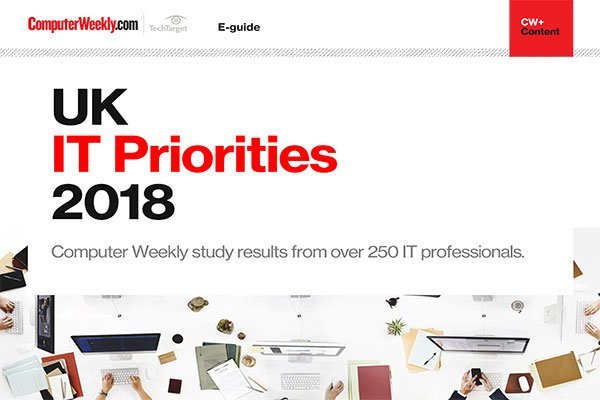 UK IT Priorities 2018 survey results
Download this e-guide to discover the results of our 2018 UK IT Priorities survey, where IT leaders shared with us what they are going to be investing in over the coming 12 months.

By submitting your personal information, you agree that TechTarget and its partners may contact you regarding relevant content, products and special offers.

You also agree that your personal information may be transferred and processed in the United States, and that you have read and agree to the Terms of Use and the Privacy Policy.

Computer Weekly first hit people's desktops 35 years ago this week. Mark Lewis looks back to how the world was when England was winning at football but still losing the cricket test match series



The swinging sixties were in full flow when the launch issue of Computer Weekly ran hot off the presses. But in some corners of the world the peace and love mantra of the flower-power generation could not be heard.

Even as hippies in London and San Francisco were weaving daisies into their hair, in China Mao Tse-Tung launched the Cultural Revolution, a 10-year political campaign aimed at rekindling revolutionary Communist fervour. Brandishing their copies of Mao's Little Red Book of quotations, students of the Communist Party - the so-called Red Guards - pursued an ideological cleansing campaign in which they renounced and attacked anyone suspected of being an intellectual, or a member of the bourgeoisie. Thousands of Chinese citizens were executed, and millions more were yoked into manual labour in the decade that followed.

Meanwhile, the US government, under president Lyndon B Johnson, was escalating its military presence in Vietnam. By the year's end, American troop levels had reached 389,000, with more than 5,000 combat deaths and over 30,000 wounded. The war was a brutal and dirty one, with many US casualties caused by sniper fire, booby traps and mines. The Americans responded by sending B-52 bombers over North Vietnam, and by launching the infamous Search and Destroy policy on the ground.

"To know war," Johnson said in his State of the Union address before Congress, in January 1966, "is to know that there is still madness in this world".

There was bloodshed on the streets of London too, when Ronnie Kray, brother of Reggie, shot George Cornell dead in the Blind Beggar pub in Whitechapel in March.

Two years after his proclamations about the "white heat of technology" Harold Wilson was prime minister of a Labour government that included technology minister Tony Benn. If Benn was pleased to witness the introduction of the first homegrown UK credit card - The Barclaycard - in 1966, he was in the minority. The card was met with "a tidal wave of indifference", according to a Barclays executive.

Perhaps the UK public simply had other things on their minds. This was, after all, the year in which Bobby Moore's England beat the Germans 4-2 to lift the World Cup at Wembley.

Musically, 1966 was a vintage year. On the day of our first issue, Jim Reeves' Distant Drums knocked the Small Faces' All or Nothing off the top spot. Other number ones in the year included Frank Sinatra's Strangers in the Night, Good Vibrations by the Beach Boys, the Walker Brothers' The Sun Ain't Gonna Shine Anymore and The Green, Green Grass of Home by Tom Jones.

The Beatles and the Rolling Stones also continued their dominance of the music scene, with Yellow Submarine, Eleanor Rigby, Paperback Writer and Paint it Black all topping the charts.

A Man for all Seasons won Best Picture at the 1966 Oscars, and its star Paul Scofield won Best Actor. Other films released this year included Georgy Girl, Who's Afraid of Virginia Woolf, Alfie and the Good, the Bad and the Ugly.

On the small screen, viewers were subjected to the rants of Alf Garnet in Till Death us do Part; while US audiences were introduced to the delights of the Monkees and Star Trek. And in Computer Weekly's first week the dynamic duo, Batman and Robin, thwarted lute-playing electronics genius the Minstrel as he tried to sabotage the computer systems at the Gotham City Stock Exchange.

"Batman heads off new corporate IT disaster" - now there's a headline to conjure with.

Our finest hours

The launch of Computer Weekly in September 1966 makes it the world's first weekly computer publication


In June 1972 we highlighted problems with the UK's air traffic control systems, reporting plans for a £25m Mediator ATC system to replace the outmoded system at West Drayton. Nearly three decades later, our managing editor and executive editor were summoned to give evidence on air traffic control problems to the Transport Committee


Computer Weekly has been in the vanguard of coverage of the IT skills shortage. In 1984 we launched the CW Training Awards to raise training standards


Computer Weekly was the first computer title to alert UK users to the Y2K problem. Our coverage began in the 1970s, but assumed a more urgent tone in the late 1990s, when the scale of the problem became apparent. In the run-up to the date change, members of our editorial team briefed Tony Blair's Policy Unit


Since 1997, Computer Weekly has been investigating the cause of the RAF Chinook helicopter crash on the Mull of Kintyre in 1994. The investigation has sought to prove that faulty software, rather than pilot negligence, could have been to blame for the crash. The Government and the Ministry of Defence blamed pilot error, even though several hundred anomalies have been detected in the safety-critical software used on the Chinook


In 2000, Computer Weekly was named the Periodical Publishers Association Business and Professional Magazine of the year. Judges commended our "comprehensive and authoritative coverage"


Computer Weekly is the only UK IT publication with its own user group. The 500 Club is a knowledge-sharing forum for IT decision makers at the FTSE top 500 companies


Our "Stamp out Stiffing" campaign, aimed at stopping sharp software licensing practices, has drawn support from a raft of UK IT suppliers. This battle continues in the form of our coverage of Microsoft's plans to overhaul its licensing


Computer Weekly was instrumental in forming the E-Commerce Bill in 1999


Our publication is a record-breaker. Getting Wired is the world's longest running Internet column; and Puzzler is in the Guinness Book of Records as the longest-running magazine puzzle in the world.
Read more on Data centre hardware