Take a fresh look at hosted e-mail services
Mailbox hosting has had little appeal in business, but services for e-mail security, disaster recovery and archiving could fit...
Mailbox hosting has had little appeal in business, but services for e-mail security, disaster recovery and archiving could fit nicely into enterprise messaging strategies.

During the height of the dotcom boom it was widely believed that e-mail hosting was going to transform corporate messaging strategies. Although users did not buy in to the idea back then, new types of services are emerging. Hosted messaging services now include diverse offerings such as hygiene, disaster recovery, and traditional mailbox hosting.

Although the expectation was high that hosting firms would replace the in-house mail staff at Global 2000 organisations, hosting suppliers quickly found that they could not offer e-mail services at a lower cost than well-run internal e-mail operations. However, the hosting push did force IT directors to look closely at the economics of e-mail.

There now appears to be some sign of life in hosted e-mail again, from four areas: mailbox hosting, hygiene - dealing with spam and viruses, disaster recovery, and archiving.

Mailbox hosting

Mailbox hosting is composed of two types of service: hosted Exchange services and low-functionality commodity e-mail. About 25 suppliers provide hosted Exchange. Barriers to entry are low, particularly with Exchange 2003's improved multi- tenant support.

The service is particularly attractive to small and medium-sized organisations. Hosted Exchange services will almost exclusively be used by organisations with fewer than 2,500 users, with the majority of businesses using fewer than 500 seats.

Base service, excluding communication fees but including a £1.75 licence fee, is typically about £5.40 per seat per month, with added fees for extra storage, hygiene services, and Blackberry support, for instance.

Per-user start-up fees are typically £5.40, with another £10.80 per user for data migration. Fully loaded, the monthly fees are more than what most firms pay for their Exchange operations (£5.90 to £7.50 per user per month).

For smaller organisations with smaller economies of scale, hosted Exchange services are more financially attractive.

IBM and Perot Systems offer Exchange hosting on a special-bid basis. Equant, BT, and T-Systems are the major suppliers in Europe. Hewlett-Packard, which has flirted with Exchange hosting for years, now seems to be earnest about targeting the market, with pricing from £9.15 per user per month for 5,000 users to a low of £5.40 per user per month for 65,000 users.

HP will manage servers on customer premises. Service-level agreements are typically 99.9% uptime, including scheduled downtime.

Hosted Lotus Domino services are also available, but the complexity of application support, among other factors, has limited uptake, with the exception of BT and Equant hosting services in Europe. Overall, Meta Group expects an increased demand for hosted Exchange service by organisations with fewer than 2,500 seats but minimal demand from larger organisations.

The other type of hosted messaging is based on POP/Imap/ HTTP commodity mail services. Demand for such services comes mostly from affinity groups such as alumni associations, which want to offer members a private-label e-mail address. In the corporate market there is some use of hosted commodity mail for boundary workers. Users who do not need the feature set of rich protocol e-mail (Mapi, NRPC) include non-captive insurance agents or store employees. Prices for these services range from 50p to £2.70 per user per month.

Most larger organisations elect to run their own low-cost POP servers for this clientele in-house. Leaders in this market include Critical Path and USA.net.

HP's tiered messaging approach offers organisations four levels of e-mail service ranging from low-end mail service - supplied by Critical Path - for £1.35 per user per month, up to full-blown Outlook/Mapi support.

To compete in the low-end market, Microsoft has an offering called High Volume Message Service, which enables hosting suppliers to offer POP access to Exchange for a licence cost of 16p per user per month. Meta Group expects the commodity mail-hosting business to grow slowly or remain flat, between 0%-5% compound annual growth rate for the next several years.

Mail hygiene

The brightest hosted e-mail service to arise during the past few years has been hosted e-mail hygiene. Driven by the vast amount of spam and e-mail-borne viruses, organisations that want fast deployment, regular payments and limited operational involvement are turning to established suppliers such as Postini, FrontBridge and Message Labs.

Organisations merely switch their MX record to the hosting firm, which scans the mail and sends the clean mail on to the recipient domain. Meta Group estimates that about 10% of Global 2000 organisations rely on hosted suppliers for mail hygiene - growing to 20% in 2007 - along with significant participation from the small and medium-sized enterprise market.

Suppliers have now extended their services to support fraud detection, message cacheing - when downstream relays are down, message control - such as attachment blocking and size constraints, pornography detection, and outbound messaging services.

Pricing is typically between £0.25 and £1.10 per user per month for core spam and virus blocking. This £32m segment of the market is now attracting legions of start-ups making various extravagant claims, creating a confusing market and considerable price pressure.

End-user organisations should only consider hygiene hosting suppliers that have a long track record of successfully serving commercial accounts.

Disaster recovery

Many organisations now recognise that e-mail is as critical as the phone to business and consequently want to provide full redundancy, as they would with any other mission-critical system. This has created a market for off-site redundancy. Suppliers include Evergreen Assurance, which completely mirrors the Exchange/Active Directory environment via a proprietary geocluster model.

In the event of failure or downtime for maintenance, the user logs in as usual but is directed to a mirrored account with all messaging applications and data. Cost range from 50p to £3.20 per user per month, depending on volume and the location of the mirrored environment - hosted or on the customers' secondary datacentre), with a one-time set-up fee of between £1.60 and £9.70 per user.

A supplier with a different model is MessageOne, which creates a standby mailbox - with hosted and on-premises options - for each user in case of a failure. It continuously mirrors the messaging directory so that all user accounts are current. In the event of a messaging failure, users have access to an unpopulated mailbox, which uses the corporate domain name. On restoration of service, new messages are transferred back to the original mail system. The system, which costs from 50p to £1.10 per user per month, works with Exchange and Domino.

In addition, USA.net recently began offering Exchange disaster recovery services: an idle unpopulated mail account on its servers costs £4.30 per user per month and £5.40 per user per month for the mailbox to store the last three days of user mail. Meta Group expects such services to gain in popularity and become commonly used across certain segments of users - such as high-level professionals - during the next several years.

E-mail archiving

Driven by factors such as the need for regulatory compliance and runaway messaging data stores, users are now looking for hosted e-mail archival and compliance services.

The total hosted archive market is small - no more than £16m - and Meta Group expects it to grow slowly. It believes the market for on-premises archival and compliance products will grow faster.

Although the hosted mailbox holds little appeal for Global 2000 organisations, new hosted services such as messaging hygiene, disaster recovery, and archiving can fit nicely into enterprise messaging strategies.

Matt Cain is senior vice-president at Meta Group

Download this free guide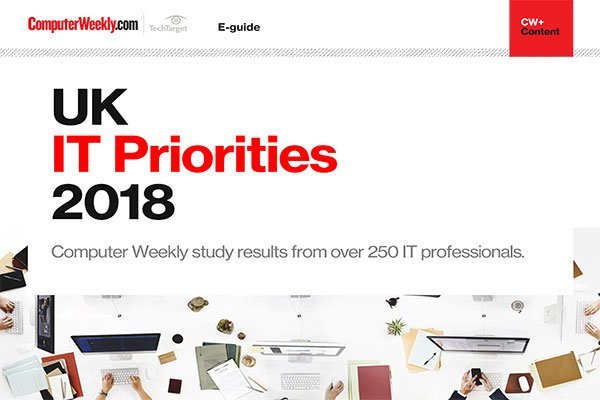 UK IT Priorities 2018 survey results
Download this e-guide to discover the results of our 2018 UK IT Priorities survey, where IT leaders shared with us what they are going to be investing in over the coming 12 months.
By submitting your personal information, you agree that TechTarget and its partners may contact you regarding relevant content, products and special offers.
You also agree that your personal information may be transferred and processed in the United States, and that you have read and agree to the Terms of Use and the Privacy Policy.
Read more on IT for small and medium-sized enterprises (SME)