Sun goes cheap and cheerful with $2bn Cobalt acquisition


Sun has accelerated its push into the server appliance market by buying Cobalt Networks in a share swap deal valued at $2bn (£1.2bn) writes Nicholas...


Sun has accelerated its push into the server appliance market by buying Cobalt Networks in a share swap deal valued at $2bn (£1.2bn) writes Nicholas Enticknap.

Cobalt is a start-up company specialising in the sale of Web-based appliances under the brand names Qube and RaQ. Its last quarter saw a turnover of $16m.

Download this free guide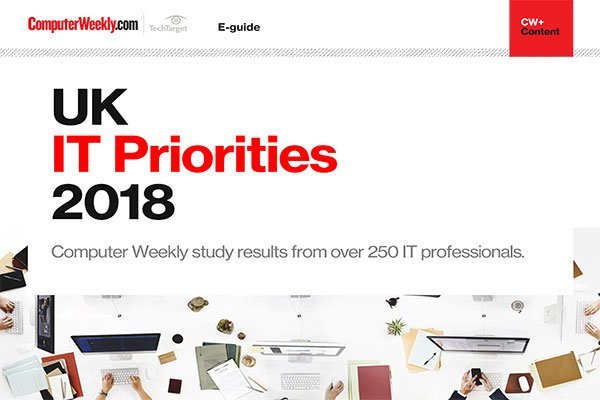 UK IT Priorities 2018 survey results
Download this e-guide to discover the results of our 2018 UK IT Priorities survey, where IT leaders shared with us what they are going to be investing in over the coming 12 months.
By submitting your personal information, you agree that TechTarget and its partners may contact you regarding relevant content, products and special offers.
You also agree that your personal information may be transferred and processed in the United States, and that you have read and agree to the Terms of Use and the Privacy Policy.
Server appliances are servers built to do a specific job, such as Web caching or network-attached storage. Because they are purpose-built they cost less and are easier to install and manage than general purpose servers. This small market is expected to grow dramatically. IDC is forecasting worldwide sales, which was well under $1bn last year, to top $11bn in 2004.
Sun agrees, which is why it is ready to spend such a large sum on so small a company.
Sun has been influenced by sales of the Netra range of low-end servers it introduced last year, which is described by UK product marketing manager Chris Sarfas as "phenomenally successful". Netra servers are not true appliances, as they run standard Solaris, but they do feature specially-designed hardware.
"We've doubled our investment in this area, brought out the N8200 storage appliance, and now we've made the acquisition. It's an extremely important marketplace." says Sarfas.
Sun will continue to develop its server appliances, which has already resulted in a cut-down version of Solaris tailored to running Oracle databases, and in the N8200 NAS system which also runs a Solaris subset.
But, says Sarfas, "The pace of the market is increasing, and we needed a turbo boost to make sure we get to the top of the pile." The result is the Cobalt acquisition.
Cobalt will become the server appliance business unit of Sun, which will have to decide how to merge the Cobalt product range with its own developments. Technically they are totally different: the Cobalt products run Linux and use AMD microprocessors, while Sun uses its own Ultrasparc processors and Solaris operating system.
The Cobalt products will, in fact, become the first Sun products to run Linux, but there is no great significance in that. As Sarfas says, "We're not buying Cobalt because it's got an appliance that runs Linux. We could have got that without spending $2bn."
Whether future Cobalt products run Linux or Solaris will not affect users: the point of appliances is that technicalities such as operating systems are completely hidden.
More on servers can be found at itnetwork.com
Read more on IT for small and medium-sized enterprises (SME)