Sisters are doing it on the Web
Siaron Hughes gets a buzz out of designing US clothing company Levi's Web pages, albeit every six months.
Siaron Hughes gets a buzz out of designing US clothing company Levi's Web pages, albeit every six months.



Women are heavily outnumbered by men in the IT industry, and the imbalance seems to be most marked in the world of the Web, writes Roisin Woolnough.

Yet the Internet is widely perceived as being one of the more creative branches of IT to work in and, as such, is potentially more appealing than some other areas.

Download this free guide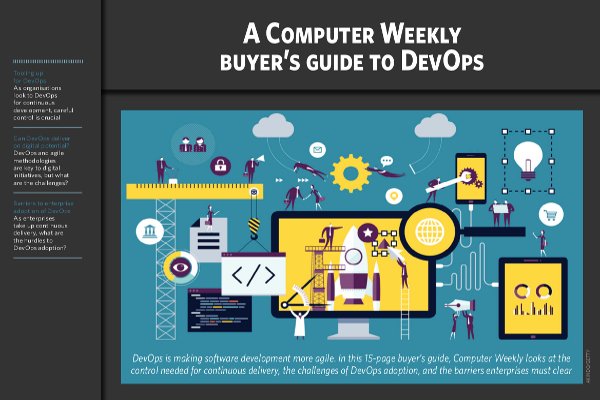 Tooling up for DevOps
Join us as we delve into how DevOps is making software development more agile as well as the control needed for continuous delivery, the challenges of DevOps adoption, and the barriers enterprises must clear.
By submitting your personal information, you agree that TechTarget and its partners may contact you regarding relevant content, products and special offers.
You also agree that your personal information may be transferred and processed in the United States, and that you have read and agree to the Terms of Use and the Privacy Policy.
Siaron Hughes, Web designer at Lateral, certainly thinks so. "The Internet is very creative and I get to work on some exciting projects. There's also a lot of learning. For example, I'm working with Flash 4 technology and every day I find out new things and develop things that I couldn't do previously, and that's good fun. Everything evolves very quickly in this industry and you don't know what will be happening in two years' time."
Hughes is part of an eight-person team that has been working on the latest version of www.eu.levi.com - the online shopping site for the Levi clothing label. Oddly enough though, while many businesses are making sure they don't miss the e-commerce boat, the powers-that-be at Levi seem to have other ideas - users cannot purchase a pair of jeans on the site. However, the company is keen to keep abreast of social trends and marketing tricks and www.eu.levi.com is pulled down and rebuilt every six months.
Hughes says it took four weeks to design the latest launch. The site runs on Apache on a Sun enterprise server. "I used Macromedia Flash 4 mainly because it is a Web-friendly way of creating moving interactive graphics," she explains.
"I also used a lot of other supporting graphics and HTML tools, like Dreamweaver 2, Photoshop 5.5 and Fireworks 2." She says the only drawback to employing Flash 4 is that not all visitors to the site will have the plug-ins, but they will be able to access the same information in HTML pages with a similar layout.
curriculum vitae
Name: Siaron Hughes
Age: 29
Title: Web designer at Lateral.net
Qualifications: BA, fashion design and promotion
IT skills: Flash 4, HTML, Bbedit, Dream-weaver 2, Photoshop 5.5, Fireworks 2
Favourite pub: Tactical in Soho
Favourite book: Under Milk Wood, Dylan Thomas
Favourite film: Running Man
Hobbies: making T-shirts, developing my own clothes label, illustrations, capoiera
Hughes on Hughes: excitable, hectic, animated
Read more on Web software