Reviving Cornwall's fortunes
The Superfast Cornwall project has brought high-speed broadband to homes and businesses across the county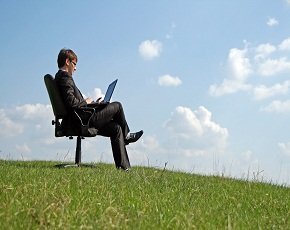 Cornwall has long been known as a sleepy, seaside county, perfect for rural holidays and cream teas, but rarely has it been viewed as a hub for business.

Download this free guide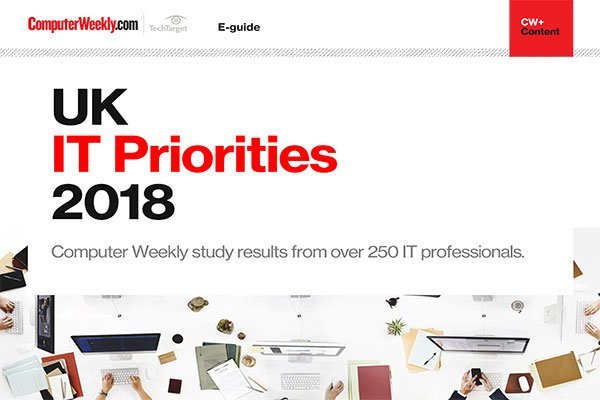 UK IT Priorities 2018 survey results
Download this e-guide to discover the results of our 2018 UK IT Priorities survey, where IT leaders shared with us what they are going to be investing in over the coming 12 months.
By submitting your personal information, you agree that TechTarget and its partners may contact you regarding relevant content, products and special offers.
You also agree that your personal information may be transferred and processed in the United States, and that you have read and agree to the Terms of Use and the Privacy Policy.
As the strength of the British economy has floundered, counties like Cornwall have faced tough times keeping afloat and boosting local businesses.
Brussels awarded Cornwall £270m in 2006 from the EU's Convergence scheme to bring the area out of the monetary doldrums. Following a consultation £53.5m of the European Regional Development Fund's cash was allocated towards making Cornwall one of the most connected counties in the world.
The Superfast Cornwall project was born. With additional funding from telecoms giant BT and Cornwall Council, the overall fund reached £132m and the Cornwall Development Company (CDC) was put in charge of planning the roll-out.
CDC set itself the challenge of ensuring at least 80% of the county could access superfast broadband by March 2014, with the rest of the harder-to-reach residents and businesses getting at least 2Mbps by the same deadline. Computer Weekly visited a number of areas within Cornwall to see how superfast internet connectivity has changed the local community.
More articles on UK broadband
Trispen
The village of Trispen is home to roughly 1,000 people. It is a former 'not-spot' in Cornwall, but is now befitting from high-speed connectivity.
"For three or four years, one of the main complaints we got was where is the broadband and when is it coming," says councillor Rob Trethewey, chairman of the local parish council. "Now we get between 30Mbps and 40Mbps on average and it brings people the chance to work at home or for children to go online and get help with their homework."
Initial analysis of the area found it would be too expensive to convert the copper wiring to fibre, but with fibre-to-the-cabinet (FTTC) technology, BT was able to put a new cabinet next to the existing one and join them up, enabling the faster fibre connection to get to the edge of the village and the traditional wiring to carry it to the houses.
Resident Grant Cullingford, who is the CTO of Orbiss – the first company to be connected to superfast broadband in the county – has benefited from the superfast connectivity.
"I was going from 2Mbps in Truro [at work] and 0.25Mbps when I got home," he says. "Now, I get download speeds of around 65Mbps and uploads of as much as 16Mbps."
Pool Innovation Centre
The Pool Innovation Centre is a European Union-funded hub in Cornwall housing 60 small and medium-sized enterprises (SMEs) as well as the CDC's main base. Superfast Cornwall is run from a small and unassuming office on the first floor.
"We wanted to be close to the people we help," says Nigel Ashcroft, director of the CDC. "It might be a small office for such a big project [the team consists of just 10 people] but we deal with this with a lot of hot-desking and remote working, all enabled by the technology we are rolling out."
The CDC and BT have set up a showcase room to educate prospective partners and users, as well as encourage knowledge-based firms to the area.
"We need to be out in the community talking to business, councils and being the face of the programme," says Ashcroft. "The whole programme goes out under the Superfast Cornwall brand and that pervasive campaign is important."
Locals can learn about all the technologies, from FTTC and FTTP (fibre-to-the-premise) through to satellite broadband, see the equipment BT uses to roll-out the connections and watch a few educational videos explaining where and when the project will take place.
Arcol is a semiconductor manufacturer based in Threemilestone – named because of its distance from Truro. It sits on an industrial estate next to a small number of businesses who up until six months ago were struggling to keep a steady 1.5Mbps connection throughout the day.
"We sell in over 40 countries so the ability to communicate is imperative to us," says Alun Morgan, technical director for Arcol. "Before, we couldn't even listen to a radio stream from the internet and staff were having to wait until 6pm when they got home to use their email."
Now, not only has Arcol got FTTP providing connections of up to 330Mbps into its office and factory, it has become the base for a BT trial testing out 10Gbps lines in order to "future proof" BT's network.
"This technological proof of concept trial is not just about great broadband speeds now, but about future proofing our network and staying ahead," says Dr Ranulf Scarbrough, director of the Superfast Cornwall Programme for BT.
"We have proved we can do it, we can get 10Gbps which is 10,000 times faster than what Arcol was getting just six months ago, and although we may be limited by electronics, it is not the fibre that will hold these networks up."
Arcol is currently using the network to transfer large files in real time but in truth, it was the more modest 330Mbps connection that changed the way they worked for the better.
"Superfast broadband is making such a difference, allowing us to use services, such as cloud back-up, that we couldn't have dreamed of before," says Morgan.
The company now has more remote workers, staff can video conference with each other at the click of a button, they run an IP telephony system and are now looking into a hosted Exchange server.
Tremough Campus
The Tremough Campus, located on the outskirts of Falmouth in a small town called Penryn, hosts two universities – the University of Exeter and University College Falmouth. Thanks to EU funding, the site is rammed with state of the art buildings housing modern technology to bring exciting opportunities to both students and local businesses in the area.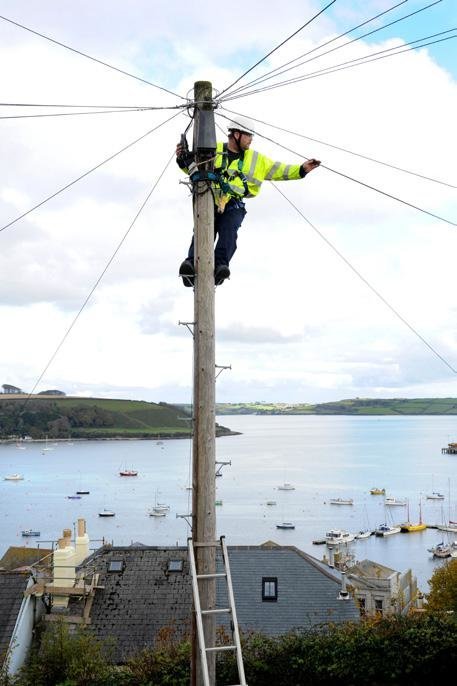 The campus hosts the Academy of Innovation and Research, a sister site to the Pool innovation hub, which houses 60 businesses. The main displays in the centre focused on the idea of how connectivity and technology could influence the arts and crafts movement, enabling new techniques to create unique pieces away from the traditional processes.
"Superfast Cornwall is not just about rolling out pipes and cables," says Professor Anne Carlisle, rector of University College Falmouth. "It is about the way it changes people's lives.
"Cornwall was once considered the edge of Britain but, thanks to this technology, I like to call it the leading edge with all the innovations we are now coming out with."
The music department has a £45,000 Yamaha Disclavia grand piano, linked through superfast broadband to Disclavias elsewhere in the world, allowing it to replicate a remote performance.
Another project being embarked on in the performance centre is looking at the future of video conferencing and telepresence for performance. The university has set up two studios next door to one another to test out the theory, which sees each wall turned into a screen and cameras on every side recording what is going on in the room.
In one studio a teacher is able to demonstrate choreography, while students can watch the dancer from all angles to learn the routine. The teacher can then in turn watch the pupils from each direction and analyse how well they are picking it up.
The university is already in talks with local villages to bring the technology into church halls and allow residents to watch performances surrounded by this immersive technology.
Falmouth
Falmouth is running overhead FTTP and lightweight fibre cable trials. By using existing poles in the area the trial shows how superfast connectivity could be delivered without having to dig up any roads.
"Falmouth was the first place to get this over-the-pole technology in the UK," says Scarbrough. "It now covers hundreds of homes, is lightweight for those hard to reach places and it is designed to withstand frost, rain and anything else you can throw at it.
Without the need for digging, there was little disruption to the area and future connections can be made on a per order basis in a matter of days, rather than weeks or months.
Read more on IT for government and public sector