Net phones: the cat's whiskers
The RSPCA's decision to replace its ageing telephone system with one based on Internet Protocol has already paid off. Karl...

Download this free guide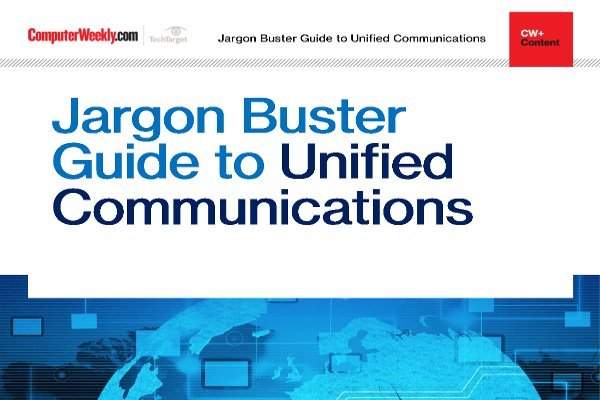 Jargon buster guide to Unified Communications
Explore some of the key elements of a Unified Communications deployment and discover insight into some of the emerging trends that are changing the way we communicate in our working lives.

By submitting your personal information, you agree that TechTarget and its partners may contact you regarding relevant content, products and special offers.

You also agree that your personal information may be transferred and processed in the United States, and that you have read and agree to the Terms of Use and the Privacy Policy.

The RSPCA's decision to replace its ageing telephone system with one based on Internet Protocol has already paid off. Karl Cushing finds out what lay behind the move.



The Royal Society for the Prevention of Cruelty to Animals' (RSPCA) successful migration from the plain old dog and bone to Voice over Internet Protocol (VoIP) to reduce costs and improve call handling capabilities proves that it is not just the private sector that can benefit from a trip down convergence lane.

Most charities have a large customer-facing element, and the RSPCA is no exception. The charity handles about two million enquiries a year, including 1.6 million calls on a national advice line. Every one of those enquiries could affect the life of an animal in some way so it is imperative that calls are dealt with as efficiently as possible.

Before making the decision to switch to IP telephony - a process which began in earnest last summer - the charity had simply planned to upgrade its old analogue PBX (private branch exchange) voice system and invest in contact centre technology. However, as the RSPCA's head of IT and standards Matt Winckless explains, the projected costs were "horrendous" and three years spent looking at different ways of upgrading the old system proved fruitless.

However, at the end of the three years, IP telephony technology was beginning to mature, says Winckless, and when plans were mooted to build a new head office in 2000 the charity decided to use the opportunity to jump on the IP telephony bandwagon with a VoIP pilot project. As this was seen as a bit ambitious, the charity enlisted the help of global telecoms firm Cable & Wireless to act as both strategic partner and systems integrator for the project. Together they decided to replace the legacy PBX with IP telephony technology from Cisco Systems and a unified messaging system from Topcall.

Work began on the new site in June 2000 and in early 2001 the charity began slowly building and testing a cut-down version of the system on site, some seven months before the building would be ready to be occupied. To further keep on the safe side the charity began by developing a parallel solution so that if the planned IP system failed it could fall back on a more traditional voice system, albeit an improved one.

Winckless explains that a degree of caution was required because at that time market watchers were still saying that there was a risk in deploying VoIP because it was a relatively new technology. However, by January 2001 all the testing had been completed and the decision was taken to go with a VoIP-only solution.

The building was ready for use and the engineers were ready to make the switch to the new system in August 2001. The system at the old headquarters was switched off on the Thursday; the new kit was delivered on the Saturday; it went live on the Sunday; was tested on Monday; and it was business as usual by the Tuesday.

Two weeks after going live with the IP-based communications network at the headquarters the charity went live with a second IP site, a regional headquarters in Shropshire. The transition to IP in this case was "very easy to do". The site already had a wide area network and, essentially, all the charity had to do was install IP-enabled phones.

The new system at RSPCA HQ has been up and running for nearly a year and the transition has been a relatively smooth one. According to Winckless, "The biggest workload so far has been the training." Cisco IP phones, providing access to information such as the RSPCA intranet and the integrated phone directory, are linked directly to a Cable & Wireless IP local area network. The communication server from Topcall provides a unified messaging interface on the desktop so that inbound communications such as e-mails, voice messages and SMS messages are all collected in a single inbox, which can be accessed by RSPCA staff either in the office or in the field via mobile devices.

The charity is also trialling a virtual call centre product from Cable & Wireless that uses interactive voice response technology to identify the location of callers and the nature of their queries, ensuring that urgent enquiries are prioritised. There are even plans to link all parts of the organisation with an IP virtual private network.

Over the next 18 months the RSPCA plans to roll out VoIP to a further 50 sites, including call centres, animal homes, animal hospitals and home workers. Eventually the charity hopes to start online logging and monitoring of the progress of animals in its care. This information will be held on a private part of the Web site and, when the time comes for the animal to be re-housed, the data will be fed into a public, transactional area of the site and made available via its call centres.

Winckless believes that IT and IP can play a big part in the re-housing process and reducing the number of unwanted animals that the charity is obliged to put down each year. There is also a financial bonus - when building its new headquarters the charity saved £80,000 on cabling costs alone and over the next three to five years it hopes to realise cost savings of up to £2m.

"This was a critical move for the RSPCA, " says Winckless. "If we had not made this investment in technology I think the charity would have struggled in years to come."

RSPCA facts
URL: www.rspca.org.uk
The RSPCA is the world's oldest animal protection society
It receives one telephone call every 20 seconds from the public
It employs 1,500 paid staff in England and Wales
As well as its new head office it has 10 regional headquarters, 23 animal homes, four hospitals and numerous mobile workers, including inspectors, collection officers, branch development advisers and school liaison officers.
How the charity has benefited from VoIP
The RSPCA can set up call centres for new projects much more easily, making it more responsive to changing demands


Calls between connected sites are now free


Voice, e-mail, SMS and fax messages are integrated into one central message store, which can also be accessed by RSPCA staff in the field using either fixed or mobile devices


It is easier to move desks and staff around the sites


With the new system at its headquarters, the charity saved £80,000 on cabling costs alone.
Read more on Voice networking and VoIP