Multimedia student in at Deepend
Developing interactive corporate Web sites while studying for a degree is no problem for Matthew Knight
Developing interactive corporate Web sites while studying for a degree is no problem for Matthew Knight
When you meet someone who describes their job as "nothing but a paid holiday" there can be little doubt that they love what they do, writes Martin Couzins.

Download this free guide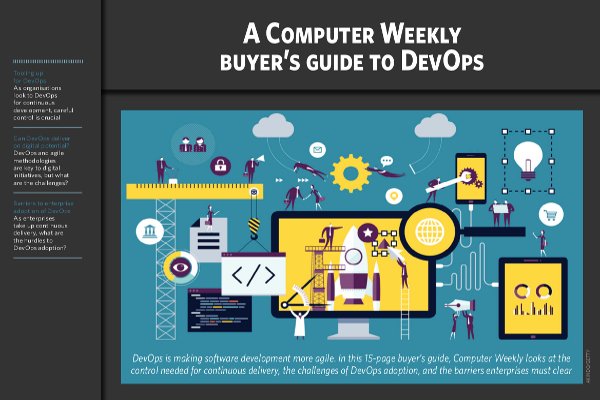 Tooling up for DevOps
Join us as we delve into how DevOps is making software development more agile as well as the control needed for continuous delivery, the challenges of DevOps adoption, and the barriers enterprises must clear.
By submitting your personal information, you agree that TechTarget and its partners may contact you regarding relevant content, products and special offers.
You also agree that your personal information may be transferred and processed in the United States, and that you have read and agree to the Terms of Use and the Privacy Policy.
Matthew Knight, a Web developer at design agency Deepend, overflows with enthusiasm for his job. He has been at Deepend for 15 months as a part of his work placement for the third year of a BA degree in Interactive Multimedia Communication at Wolverhampton University. And he is enjoying his work so much that he has arranged to continue working for Deepend while he finishes the final year of his degree.
Knight's work at the agency has been varied, with the past eight months spent on a Web projects for Telewest.co.uk, Ladbrokes' Best Bets and Scorecast Interactive TV services. "It is not rare for us to work on three or more projects at a time," he says.
On Telewest.co.uk, Knight was involved in coding an HTML Web site that mirrored the Flash generated version. On the first iteration of the site he wrote some 700 lines of Javascript to create an HTML navigation tool. "It was a labour of love," he says.
For his work on set-top boxes for interactive TV, Knight mostly used HTML and Javascript "with some extensions and omissions". He says, "Using Javascript to its full extent on the set-top box is quite interesting." And cites, for example, dynamic tables. "Through Javascript you can write to and update the content of any table cell, ie images, live text, etc, similar to dynamic HTML in version five Internet browsers."
Knight enjoyed working on interactive TV services because there was a lot of client-side work, rather than just server-side stuff. When not coding Javascript, Knight likes to use PHP because "it is a really quick language for processing text and data".
He says his degree course has helped him with his work at Deepend. The creative element, communication and Web content helped him get to grips in a very design-led environment. "I have a broad background and I think that really helps because you do need an understanding of so many different disciplines," he explains.
And when Knight is coding and gets stuck he tucks into the manuals, something he thought he would never do. But that is what he likes about the work - its trial-and-error nature. "The best thing about this job is that you learn on the job," he says.
However, Knight still has to squeeze a year's study into his busy work schedule, which "should be interesting to say the least" he says.
Curriculum vitae
Name: Matthew Knight
Job title: Web developer
Age: 21
Qualifications: currently studying for BA (hons) in Interactive Multimedia Communication at Wolverhampton University
IT skills: HTML, Perl, PHP
Hobbies: Coding, watching films, drinking, relaxing
Favourite film: The Matrix
Favourite pub: The Griffin, Shoreditch
Knight on Knight: ponce, unironed, uninhibited
Read more on Web software