Modest benefits cheer industry
Last week's Budget gave the IT sector a series of modest tax and investment incentives, drawing a qualified welcome from the...
Last week's Budget gave the IT sector a series of modest tax and investment incentives, drawing a qualified welcome from the profession.
Budget: Hopes for the industry were raised last week, despite disappointment that the chancellor did not abandon the IR35 tax rules, writes Nick Huber
Tax relief for intellectual property, a possible tax credit for research and development and an extension of tax relief for share options were among a raft of proposals aimed at boosting the IT industry and e-business.

Download this free guide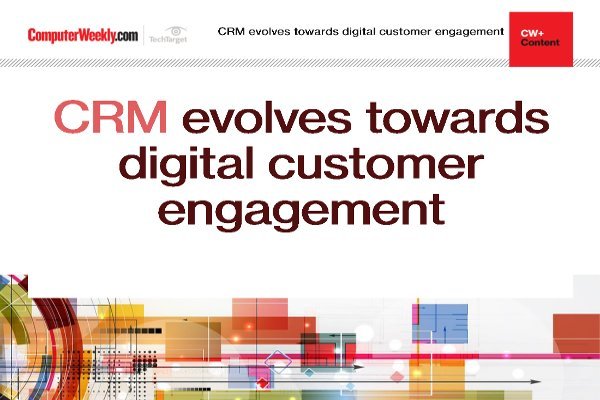 Enhancing digital customer engagement with CRM
Learn about customer relationship management has evolved towards engaging with customers through every channel, with digital at the forefront.
By submitting your personal information, you agree that TechTarget and its partners may contact you regarding relevant content, products and special offers.
You also agree that your personal information may be transferred and processed in the United States, and that you have read and agree to the Terms of Use and the Privacy Policy.
The reforms - an evolution of previous IT-orientated measures - are broadly in line with pre-Budget demands from IT professionals.
However, there was no climbdown on the issue of IR35, the Government's controversial tax regulations, which treat IT contractors as employees for tax purposes, despite the extra costs they incur by operating as limited companies.
The Budget proposed tax relief for intellectual assets including software and other intangible assets. The proposals, subject to a consultation, will use tax relief to encourage software development and high-tech business ventures.
Intangible assets on average account for over 20% of the market capitalisation of UK high-tech companies, according to a study by Taylor Johnson Garrett, a City law firm.
The new rules will make it more tax-efficient for companies to buy and sell high-tech companies whose main asset is their intellectual property, said Tim Conway, policy director for the Computing Services and Software Association (CSSA).
"If someone like Marks & Spencer wants to develop a full-blown dotcom, the tax rates now mean that they are better off financially if they develop an application in-house rather than buying a dotcom," Conway said.
The CSSA, however, is seeking more clarification from the Inland Revenue on the proposed balance sheet reform.
The Budget also aimed to help start-ups recruit and retain employees by extending the tax relief on share options. However, there are still strict limits on the size of schemes that qualify for tax relief (£3m per company) so employees in unapproved schemes will still pay national insurance contributions on share options.
A tax credit for R&D for large firms was also proposed, to complement the existing tax credit for small firms.
Read more on Business applications