Logging on...
The timber industry used to be fragmented, with many of its players traditional and slow moving. The Web has turned it around and...

Download this free guide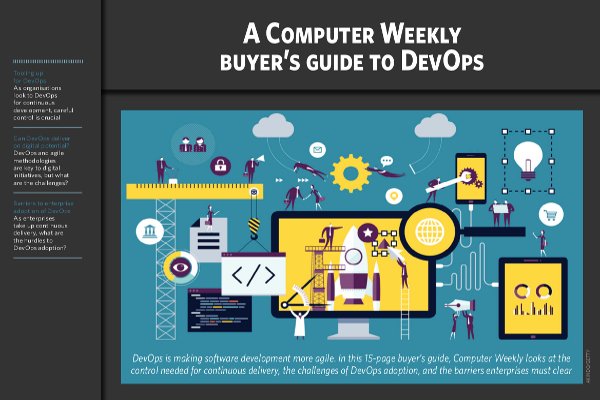 Tooling up for DevOps
Join us as we delve into how DevOps is making software development more agile as well as the control needed for continuous delivery, the challenges of DevOps adoption, and the barriers enterprises must clear.

By submitting your personal information, you agree that TechTarget and its partners may contact you regarding relevant content, products and special offers.

You also agree that your personal information may be transferred and processed in the United States, and that you have read and agree to the Terms of Use and the Privacy Policy.

The timber industry used to be fragmented, with many of its players traditional and slow moving. The Web has turned it around and Timberweb has a global presence in the vertical market.



Timberweb is proof that companies of any size can have a significant influence on their industries and excel at e-business. The £17m business provides a vertical, business-to-business global e-market, primarily for buyers and sellers of timber and forest products but also for shippers, foresters, sawmills, manufacturers and agents. It offers content, community and trading services on the Internet.

Launched in 1997, Timberweb was the first significant e-mover in a traditionally complex and slow-moving industry and quickly became one of a minority of Web sites that enjoys a consistent revenue stream. Its physical back-office presence is at Kesgrave Hall in Suffolk, where a handful of sales, technical and management staff are based.

Timberweb has altered the once fragmented timber buying and selling industry irrevocably, helped by the growth and convergence of mobile and digital communication channels. Its e-market, at www.timberweb.com, has more than 600 paying members from 67 countries, while the contacts database lists more than 200,000 businesses from 148 countries and has become a crucial sales and marketing tool. It is believed that Timberweb's online database of timber and related businesses is the largest in the world.

Allied to Timberweb is its parent, the UK timber trading company KDM International, which arranges logistics, currency and credit and provides a strong customer relations function. KDM has become somewhat dwarfed by the success of its offspring, which it initially funded to the tune of more than £1m. But it has benefited from Timberweb as well since it now has easy access to a global industry, an online and offline presence and business leads where none existed before.

The undoubted success of Timberweb was recognised in last year's Computer Weekly E-Business Excellence Awards when the company won the honour of being the best E-Business SME - the latest in a long line of accolades from the likes of the Financial Times, the Sunday Telegraph, Barclays and the Department of Trade & Industry.

Keith Richmond, chairman and chief executive of Timberweb, is particularly proud of its success since he is also chairman of KDM. Timberweb was born out of a Web site created by KDM in 1996. Today, Richmond spends 90% of his time on secondment to Timberweb. "Timberweb is where my heart is," he says.

Richmond's allegiance is understandable when you look at the meteoric rise of Timberweb to dotcom stardom. The original KDM site was created to develop a contacts database of timber suppliers and customers in remote parts of the world. However, at the time there was a considerable amount of discussion about whether the Internet would cause the demise of intermediaries in business sectors and KDM came to realise that its business was positioned right in the firing line.

"We quickly identified that the Internet was the last piece in the jigsaw that enabled a global e-market to come into existence and that, as an intermediary, we had a business that was likely to suffer as other intermediaries had - for example travel agents," says Richmond. "Every time we developed our KDM site, it was in the public domain and therefore we were leading our customers to suppliers and vice versa, almost accelerating the risk of disintermediation of the business," Richmond adds.

"Over time we developed such a knowledge of the Internet and how it was affecting the timber industry that to disregard it and not become an e-marketplace seemed rather silly, so we decided to launch a B2B e-marketplace - the world's first, genuine timber e-market," he says,

In 1997, KDM set up two Web sites - one for the KDM business and another for Timberweb. The input of experts was sought and an impressive line-up of companies backed Timberweb with their expertise.

Dun & Bradstreet helped with the augmentation of the online database. BT carried out the early software testing and implementation. Jaakko Poyry conducted a measurement of the size and trade flows of timber globally. Pricewaterhousecoopers provided the working capital and due diligence. And UBS Warburg acted as a financial adviser.

"Our business objectives were to be regarded as the world's leading e-marketplace for timber, to achieve and sustain first-mover advantage and to refine a sustainable and profitable business model," he says.

To review the success of the new business, Timberweb set itself some exacting targets: each year the membership growth had to demonstrate global adoption by the timber industry, the site usage and testimonials had to be strong and the site's popularity had to increase on a monthly basis.

By mid 2000, the e-market part of the Timberweb Web site had 516 paying corporate members from 52 countries, with more businesses joining daily. Hits on the site had risen by 30% since January 2000, attracting 1.2 million hits a month from more than 17,000 distinct hosts in more than 100 countries.

The content of the site had also been substantially matured. Developments included the world's first universal timber e-contract for use online, replacing the several different types of contract used around the world. Up to a dozen strategic partners in many fields, including news organisations, agreed to put their content on the site.

"Timberweb developed very rapidly and became magnetic to the timber industry, attracting a considerable amount of traffic," says Richmond. "It was quite clear we were developing another business within KDM."

By September 2000, it was clear that Timberweb could easily stand on its own feet. KDM duly took the decision to spin off Timberweb from its parent so it could become a separate business in its own right.

Today, members of the Timberweb e-marketplace pay between £75 and £400 annually depending on their intended use of the site. Companies can advertise their business details - including maps, news, stocklists and e-mail addresses - and raise their corporate profiles by being listed on the Timber Locator search engine.

Key site features include a message board, Web conferences, market reviews, industry news reports updated daily, the latest timber industry market research, currency rates and stock market indices from key exchanges, shipping schedules supplied directly by shipping companies worldwide and details of key timber routes. There is also a timber industry jobs section. All of these features keep members up to speed with events in the timber industry so they can operate more efficiently and effectively.

In addition, the site has multi-lingual navigation, including Japanese, Chinese and Russian, to encourage global use of the e-market, and is backed up by a multi-lingual back-office team - it was recognised early on that foreign language navigation was an essential requirement for providing a successful global e-marketplace.

The heart of Timberweb is its trading platform, the Ariba Dynamic Trade system called eTrader. Launched on the site in February 2000, eTrader creates a user-friendly, secure business environment on the site, providing transparency and independence for buyers and sellers as well as a unique forest-to-factory service.

Innovative features in eTrader include fuzzy logic in the timber trading knowledge database, making it easier for subscribers to quickly find what they need in the

e-market while providing businesses with a single-point, flexible and cost-effective means of trading.

The end-to-end solution can identify "trading gaps" between the requirements of the buyers and sellers where the timber specification matches but other requirements, for example delivery points and currency, do not. There is also a multi-functional price estimator usable in any currency or measurement system, imperial or metric, to calculate selling prices for given cost components.

The e-market system is based on an infrastructure built with Cisco and Microsoft technology, having started life out of fourth generation language tools including Magic and Tango. And, needless to say, all of Timberweb's systems are protected by a firewall with sensitive information bolted down on secure Web servers.

Timberweb is continuously developing its core trading system technology. It has recently introduced a request for a bid system on the site to complement the request for a quotation system available for buyers to use to drive their enquiries. The bid system is aimed at sellers - sawmills, for example - to help them to attract buyers for their stock more easily.

Timberweb has also teamed up with integrated logistics services giant Shenker to provide post e-contract logistics services through a one-click button on the site. The service is a great help to buyers trading in a new country as it saves time and effort in organising unfamiliar logistical arrangements.

But it's the buyer systems that Richmond predicts will have the most impact on the e-market. As time goes on, he foresees that the quotation system will be used more by buyers with similar needs banding together to secure discounts from suppliers in a way they could never have done before.

"Buyers are empowered much more than sellers in the timber industry and I can see the www.letsbuyit.com principle of aggregating by demand happening, with groups of small timber buyers aggregating their demand to improve buying prices while having the goods shipped to different destinations," says Richmond.

For the future, Timberweb is enhancing the presentation of its site. Members of the e-market will soon be able to personalise the site's content to make it country-specific and in the language of their choice, as well as see the main content of the site.

The company's Wap site is also in constant evolution, while a content management solution is being explored to improve back-end efficiency in the management of the company's Internet and intranet sites so as to support an even more effective customer service - encroaching on KDM's remit.

To some extent, the Timberweb of today is challenging its KDM parent in business, but Richmond has no doubts that KDM will survive the onslaught from its upstart offspring.

"KDM will survive because everything is not conducted over the Internet in a blind fashion as everyone predicted and that means that companies such as KDM can exist as an intermediary - people still talk to each other in the timber trade, they're just using the Internet as a more efficient trading platform," says Richmond.

"Any intermediary in any business can exist alongside the Internet providing they add value in the supply chain. That's the critical thing. KDM gets very close to customers in an advisory capacity so I've no doubt that its traditional business has a very good future."

However, he adds, "What might happen as a result of the e-marketplace is that KDM may have to trade two or three times as much business to keep its position, but that's perfectly possible because of e-commerce."

Richmond concludes, "Timberweb is succeeding in uniting the global timber community and is solving complex trading issues in an industry that is unregulated and consists of a large and varied end-to-end channel of producers, converters, intermediaries, importers, merchants and users.

The timber market online is historically underdeveloped and timber as a product is perfectly placed for transference onto the Internet. We believe that the e-market has the capacity for remarkable staged growth over the next five years."


Timberweb's achievements

Traditional timber company KDM fought off potential disintermediation in its industry by launching a commercial Web site that put buyers and sellers directly in touch with each other
With Timberweb KDM created the world's first vertical and neutral e-market for the global timber industry, offering comprehensive content, community and trading services, and the largest timber industry database on the Internet
Timberweb has significantly altered a traditionally fragmented global industry, providing a unique forest-to-factory service and innovative features including the industry's first generic e-contract
Timberweb is one of only a few Web sites with a consistent revenue stream
Timberweb has successfully achieved its objective to become the preferred global B2B timber e-market while being complemented by the customer support services being offered by KDM.
Lindsay Nicolle
Read more on Web software