Sergej Khackimullin - Fotolia
Local authorities band together to share enterprise software
Local authorities in London and elsewhere in England are banding together to share enterprise software to cut costs, from the bottom up
Romford's central library is open plan, with large glass windows looking out onto outer London's ring-road. In the offices above, Havering Council staff are also working on being open – in this case, to other councils across London.
The London Borough of Havering is one of a number of authorities that have set up shared software schemes, with the aim of maintaining services in an era of falling budgets. According to the Local Government Association, the number of shared services of all kinds has increased from 220 saving £165m a year in 2012, to 416 saving £462m annually this year.
Havering is involved in two shared software projects. It is one of six founder members of OneOracle, a shared implementation of Oracle's enterprise resource planning (ERP) business applications, including accounting, payroll and human resources software. This deal, announced in 2012 and managed by Capgemini, also involves the London boroughs of Barking and Dagenham, Brent, Croydon, Lambeth and Lewisham. Havering went live with OneOracle in August 2014.
The other, Havering's oneSource arrangement with nearby Newham, was agreed in April 2014. It involves the two east London councils merging their back-office services with the aim of saving £10m from annual budgets over the next three years. Its first year, 2014/15, has already cut £4.1m from costs, and a further £3.7m are budgeted for 2015/16. The overall programme anticipates £10.6m being delivered by 2018/19.
Sharing software
The councils serve very different places, despite being only a few miles apart in east London. Havering is a leafy suburb, partly separated by fields from the rest of the capital, whereas Newham is an inner-city borough with huge new developments in and around the Olympic site at Stratford and has four times Havering's population density. Only 10% of Havering's residents were born outside the UK, with an average age of 40; in Newham, British-born citizens are in a minority, and the average age is just 31. The biggest group on Havering Council is the Conservative Party, followed by the Hornchurch Residents Association; every seat on Newham Council is held by Labour.
Despite this, they are pushing ahead on co-operation, and while back-office staff will continue to work for one of the two councils, they will increasingly work on both authorities' business. The oneSource deal relies on common software, and Newham will join OneOracle shortly as part of this. The two councils are already sharing budgeting and forecasting software from Advanced Computer Software, including its Collaborative Planning system.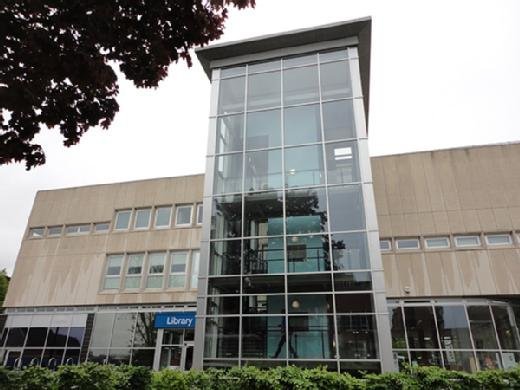 Havering Council office above Romford Central Library
Owen Sparks, Havering's operations manager for business partnering, says the borough introduced Oracle 11 software and its self-service functionality in 2011, allowing line managers to do most of the human resources work for their staff such as approve and track holidays. This helped cut administrative costs, but he says the council needed to do more.
"Our view is that it was as far as we could have gone on our own, using technology. The next stage for us was to look at what we could do to take yet more savings out of the back office. The only way to do that without completely decimating the back-office support services was to work in partnership, share management costs, take out duplication, share best practice," says Sparks. "A lot of councils have done all they can on their own."
He says the project is focused on saving money: "It's taking costs out while managing quality. The driver at the moment is cost." The work is ongoing. "We're going through a series of reviews, to take out duplication through the systems as they come online, to make things as efficient and streamlined as possible," says Sparks. "There are no target numbers on how many posts may be removed, however. "The idea is you review the processes to see what we need to do and the resources we need. It's not a case of 'we're losing this amount of headcount'."
Running across two councils puts pressure on the back-office managers and staff. "The more senior you are, the more need there is to shift between the two," says Sparks of oneSource's two offices, with a 45-minute train journey in between.
Some departments are primarily moving to one of the two council offices, with just a satellite desk at the other, while more customer-facing ones may need to keep significant numbers of staff in both boroughs. As well as software, other IT infrastructure will be standardised across the two boroughs; they already share an IT director.
Havering is also using software and other IT to ease the issues of joint working, with the use of video conferencing, screen sharing and conference calls. Since 2011, it has supported flexible working for staff, including hotdesking and working from home.
Sparks says it is relatively easy to agree things with Newham. "With one partner that is relatively close, difficult issues are a lot easier to work through," he says.
With seven boroughs now involved, the OneOracle arrangement has tighter rules. "It's vanilla out of the box, unless there is a fundamental reason why it will not work," he says of the software's configuration. The member councils generally change their processes rather than customise the software, he adds.
Surrey and East Sussex join forces
London councils have advantages in sharing software through geographical proximity and strong staff networks in the capital. However, big authorities elsewhere are setting up similar schemes, with April seeing two county councils – East Sussex and Surrey – launching a similar arrangement. The Orbis partnership aims to save the two councils up to £8m each year within four years, and covers a wide range of back-office services including IT.
Matt Scott, assistant director of ICT at East Sussex County Council, says the work has just begun but that sharing common resources including software applications is "critically important".
"We have recently established an Orbis partnership joint architecture design authority," he says. "This group is developing joint enterprise architecture plans that provide answers to these important questions over the coming months. Our initial focus, however, has been to look at establishing essential technical interoperability that will enable improved business collaboration between our organisations – a pre-requirement for beginning transformation towards establishing co-designed shared services."
He says the two county councils are mindful of the risks of a joint operation becoming distant from users of software. "A part of the unique selling point is the public sector ethos which runs through Orbis and retaining close and meaningful relationships with stakeholders and service users. The intention is to deliver a compelling alternative to the traditional models of shared services and out-sourcing," he adds.
Whitehall does not know best
If it makes so much sense for councils to share software, would it be even better if central government procured systems across the country?
Martin Greenwood, programme manager for government IT researcher Socitm Insight, believes not. "Local authorities are independent organisations," he points out, with their own elected representatives. Although ministers can order them to do things, the Conservative government is working on devolving power to groups of councils such as Greater Manchester. Enforcing central software contracts would be contrary to this.
Read more about local authorities sharing IT
Also, Whitehall has a poor record of imposing centrally purchased software on local public sector organisations, most obviously through the NHS National Programme for IT. "If you make a mistake, it's made on a massive scale," says Greenwood of such deals. Letting councils make their own arrangements for sharing allows these to start relatively small and grow if successful.
Socitm, which represents public sector IT managers, is keen on a Local Government Digital Service that would support councils, rather than insist they use a standard content management system – which is what the current Government Digital Service (GDS) has done to central government departments.
"Anything that happens will need to be owned and shaped by local government, not imposed from above," says Greenwood. "It should have the values of GDS's approach, but be much more of a marketplace where common components are made available."
Greenwood says that councils have been slowly increasing use of shared software over the past decade, with some 40 to 50 arrangements across the country. Many are between English district councils, which have much smaller budgets than counties, unitary councils and London boroughs. In the 1970s, many district councils had software and other IT supplied through consortia run by the county councils that sit above them – but these were often unpopular.
Today's IT sharing arrangements tend to be coalitions of the willing, but some have unusual geographies. One exists between Cherwell in Oxfordshire, South Northamptonshire and Stratford-on-Avon in Warwickshire – which are neighbours – and South Staffordshire, which is on the far side of Birmingham from the other three.
Greenwood says this need not matter, with software and support delivered online. "Having said that, the larger the organisation supporting customers, the more bureaucratic it becomes," he adds. "The main drawback is that it becomes harder for the person providing the service to be close to what users require."
Havering's Sparks agrees that there are challenges in sharing software across councils, but they can be met. "We've found that the overriding need is to save money, working to protect frontline services," he says. Despite Havering being "completely different to Newham", he adds, "we've moved above what might historically have been boundaries".
Read more on Financial applications