Interview: Dragon's Den entrepreneur Piers Linney on cloud and UK tech sector
UK cloud entrepreneur Piers Linney, who made his debut in the latest Dragon's Den series, discusses the future of cloud and the UK's tech sector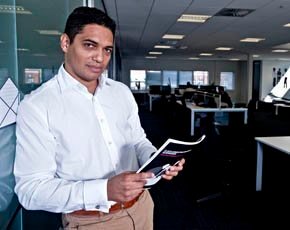 UK cloud computing entrepreneur Piers Linney (pictured), who made his debut as a "dragon" in the latest Dragon's Den series on BBC Two, says cloud is fundamentally changing how IT is consumed and a vast majority of IT and communications delivery will move away from on-premises or managed services platforms to the cloud.

Download this free guide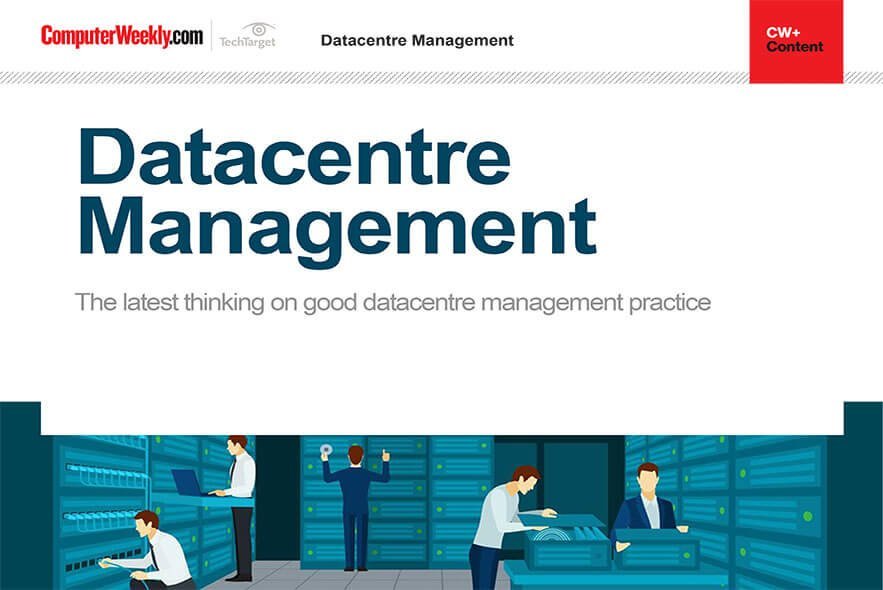 5 essential datacentre management tips
In this e-guide we've pulled together some of the latest thinking on good datacentre management practice and shone a light on the tools and tech that can help enterprises run their facilities with greater ease and agility.
"Cloud is changing the IT landscape. Enterprise IT is moving away from the model of technology purchase to IT services procurement, and this is changing how IT is consumed," he tells Computer Weekly.
Linney, the co-chief executive of UK cloud company Outsourcery, launched the company in 2007 as a response to this systemic market shift in the provisioning of ICT from an on-premises or managed services deployment model to a cloud-based model.
According to Linney, while consumers' interaction with IT changed a few years ago, with services such as Facebook, Skype and iTunes, the business world is only now catching up to change its approach to technology.
Enterprise planning takes time
But why has the enterprise sector taken longer to adapt to the new model of IT consumption?
"It works differently for consumers. If an application doesn't work, they just go and make a cup of tea or switch to another service, but businesses need to plan SLAs [service level agreements] and require robust IT platforms and minimal downtime – and all this takes time," he says.
You don't have to be a giant enterprise with a huge IT budget to use cloud computing services

Piers Linney, Outsourcery
But Linney is not necessarily writing off in-house IT and colocation or managed service providers. "The managed services model isn't going to go away, but cloud is very different from it," he says.
Enterprise IT either hosts its infrastructure in-house, or opts to rent co-location space, or even goes for a complete dedicated infrastructure managed by third-party datacentre providers.
"But cloud is essentially a shared services platform and the enterprises do not own any part of the provider's datacentre infrastructure exclusively," he says.
And this is a good thing, because through shared services, cloud platforms can offer benefits such as a reduction in the total cost of ownership, operational agility, productivity and scalability, according to Linney.
Owning and managing hardware is a flawed strategy in todays' times, he says: "It makes no sense to spend on IT infrastructure. Those that are buying big Exchange servers may be making their last IT hardware purchases."
Understand the big picture
But many companies that have adopted a robust cloud strategy, such as Netflix, have been affected by downtime and outages of cloud platforms. Linney thinks that occasional cloud glitches get more attention. "But when you look at the overall uptime, resilience, security and performance, it is far higher on the cloud than on an enterprise's own platform," he says.
But it is not just the outages. Some enterprises have steered clear of the cloud because it is more expensive to adopt cloud than operate an on-premises infrastructure. Over-provisioning resources, under-estimating the capacity requirements and needing access to instant scalability on the cloud all add up costs.
"Of course, if you are going to run a few servers under a leaky roof, it is going to be cheaper than the cloud," says Linney. "Cloud should not be more expensive in the true sense. Enterprises need to factor in the complete return on investment (ROI) and understand cloud's impact on the business's productivity.
"Businesses are able to consume technologies such as unified communications through cloud, which they would never have consumed with their in-house IT, and they must factor this in when calculating cloud ROI.
"CIOs are now realising that the best way to deploy consumer technology within their enterprises is via the cloud."
While cloud gaining strong traction is a result of large enterprises and public sector organisations adopting it, Linney says cloud is a great leveller: "You don't have to be a giant enterprise with a huge IT budget to use cloud computing services. Many UK SMEs are using the exact same cloud technologies as those used by FTSE 100 companies."
Virtualisation technology choices
Linney's pure-play cloud company Outsourcery offers platforms, applications and infrastructure as a service. Some of its UK customers include Pearson, Vodafone and Virgin Media.
The underlying platform of Outsourcery's cloud is Microsoft virtualisation platform Hyper-V 3.0 and Microsoft System Center. It was a strategic decision to opt for Microsoft's virtualisation platform, despite VMware's vSphere platform having deeper enterprise reach.
"Customers don't really care what the underlying technology is – they just want to know if the cloud services can offer them more agility and better ROI," he says.
But Hyper-V is a cheaper option to VMware's platform, according to Linney, and he says an inflection point has come where Microsoft's platform is no longer the "poorer cousin" of VMware.
"Microsoft is pumping in more money into its cloud research and development than VMware's total profits. Besides, Microsoft's own big services, such as Azure and Office 365, all run out of the same platform, and that results in faster and more robust development of the platform," he adds.
Outsourcery also sells Microsoft applications such as SharePoint and enterprise resource planning (ERP) and customer relationship management (CRM) system Microsoft Dynamics as a cloud service.
Some of the emerging smaller technology companies in the UK have the potential to become the next Facebook and Google with more support from the industry, academia and the government

Piers Linney, Outsourcery
But is it difficult for a UK cloud startup to compete with cloud behemoths such as Amazon Web Services (AWS), Microsoft, Salesforce.com and Google? "We are not entirely in the same space as AWS. We are higher up the chain in terms of infrastructural complexity and are more suited for enterprise IT."
Already on the government's G-Cloud 3 iteration, Outsourcery supplies to local government organisations through its reseller base. "The government's cloud-first strategy and G-Cloud policies are very helpful for UK SME cloud providers, and we are now looking to win central government IT contracts."
Future of cloud and UK IT
Like many visionaries, Linney thinks hybrid is the future of cloud. "A private cloud is clearly an outcome of paranoia," he says.
"There will be instances where private cloud will be needed, but for most use cases, public cloud is the way forward," he says, insisting that cloud is all about economies of scale and public cloud offers better economies of scale.
Linney says SMEs will be able to adopt a pure public cloud format, while larger enterprises with legacy IT, complex procedures and compliance requirements will adopt the hybrid cloud strategy.
He says he hopes to see more tech entrepreneurs in the next series of Dragon's Den, but insists that the UK tech sector is very much alive and vibrant. "There is no shortage of IT innovation and entrepreneurship in the UK.
"We may not yet have the Facebooks and Googles of the UK, but some of the emerging smaller technology companies in the UK have the potential to become the next Facebook and Google with more support from the industry, academia and the government," he concludes.
Read more on Clustering for high availability and HPC