IT industry must commit to professional standards to get the recognition it deserves
IT specialists deserve better professional recognition because their work has such an impact on society, but to win that respect...
IT specialists deserve better professional recognition because their work has such an impact on society, but to win that respect they must commit to professional standards, said the BCS following its relaunch earlier this month.

"When the BCS was established in 1957, computing projects were overseen by professionals and academics with strong scientific and engineering disciplines," said BCS president Wendy Hall.

"During its formative years the computing profession numbered a few thousand people who were revered, if misunderstood. Today it numbers more than one million people. Revered? Not as they should be.

"Despite the enormous benefits that IT has demonstrated, most headlines scream out the failures. The answer lies in professional standards. No doctor is allowed to practise without clearly established professional qualifications and no construction engineer can practise without stringent professional restrictions. But so far this has not applied to IT. Yet IT's impact is now the same as that of traditional engineering.

"The BCS is convinced it is time the IT professional moved up a stage in society. It is time that the responsibility of IT professionals was better recognised.

"But it is also time that the IT profession declared its dedication to professional standards. The BCS is taking the lead to ensure this happens."

Taking the lead means IT professional bodies must change, according to BCS chief executive David Clarke. "We surveyed IT people 18 months ago and found IT professional bodies were perceived as exclusive clubs created for an elite group," he said. "They were not seen as taking the profession as a whole onwards. They were seen as out of touch, having little appeal to young professionals or women.

"There is a real place for professional institutions in the 21st century but they have to change. They need to champion the whole profession and strive to constantly improve the quality of all the people they serve.

"Institutions need to set standards and keep raising and promoting them; to drive continuous professional development of the skills and competencies of their professionals; to make people feel proud to be part of that profession; and to make government, industry and society truly respect the people in the profession."

The "new BCS" now has a membership structure which enables people to get professional recognition for their experience and qualifications much earlier in their careers. At the highest end they can get the new title of chartered IT professional.

New training and career services and products have been launched to support and encourage members in pursuing continuing professional development - which is mandatory in some other professions.

"We now have a much more inclusive strategy, focused on all IT professionals," Clarke said. "We have a lot going for us: we are independent of the supply industry, we are very much a member organisation - we take great pride in the quality of our members. We have more than 500,000 man years of experience in the BCS membership, much of it world class."

Clarke said the BCS would expand its programmes to influence government and industry on IT issues. He said, "We need to publicly champion the profession and its successes - which substantially outweigh its failings.

"It is clear there is a role for a professional institution and that the IT profession needs the kind of leadership we are offering. The BCS will succeed in making IT the profession of the 21st century."

Details of the new BCS membership www.bcs.org/membershipstructure

Information on new services www.bcs.org/benefits

Download this free guide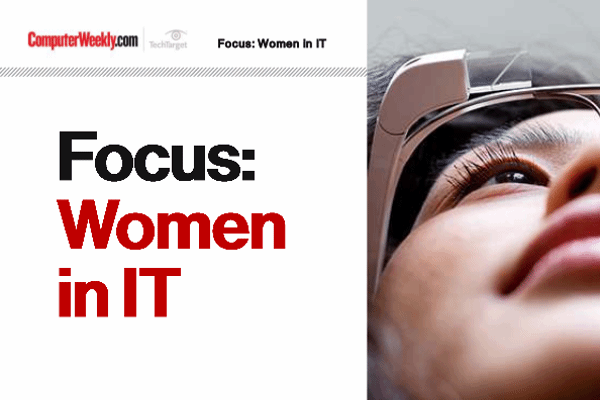 Shifting the landscape of gender and diversity
The number of women in tech in Europe is an average of 16%. This guide offers a collection of articles highlighting some of the prominent issues surrounding increasing the number of women in the IT industry.
By submitting your personal information, you agree that TechTarget and its partners may contact you regarding relevant content, products and special offers.
You also agree that your personal information may be transferred and processed in the United States, and that you have read and agree to the Terms of Use and the Privacy Policy.
Read more on IT jobs and recruitment