IT industry has best opportunity yet to establish itself as a profession, says BCS
IT is in its best position ever to get established as a profession - and it must be a profession that looks beyond technical excellence to include business impact, according to new BCS president Charles Hughes.
IT is in its best position ever to get established as a profession - and it must be a profession that looks beyond technical excellence to include business impact, according to new BCS president Charles Hughes.

Download this free guide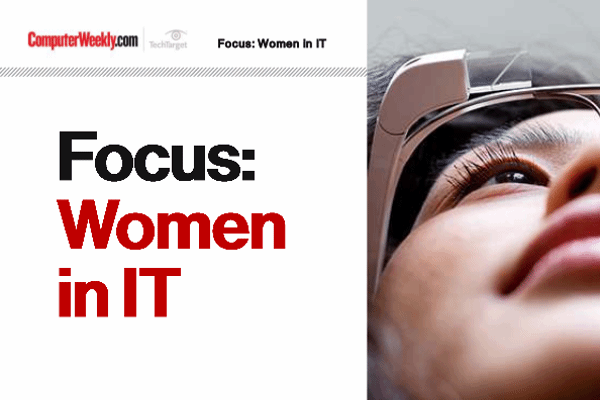 Shifting the landscape of gender and diversity
The number of women in tech in Europe is an average of 16%. This guide offers a collection of articles highlighting some of the prominent issues surrounding increasing the number of women in the IT industry.
By submitting your personal information, you agree that TechTarget and its partners may contact you regarding relevant content, products and special offers.
You also agree that your personal information may be transferred and processed in the United States, and that you have read and agree to the Terms of Use and the Privacy Policy.
Hughes sees the society's Professionalism in IT programme as a key initiative for both the industry and technology users over the next two years.
"The BCS has long held a vision of a world in which the creation, management and maintenance of IT systems is fully acknowledged as a professional activity and in which qualified IT professionals are properly recognised and respected," Hughes said. "It is a world in which, as a direct consequence of professionalism, systems quality is markedly improved."
Growing understanding of the need to improve quality - and government pressure - have brought the best opportunity the IT community has ever had to establish a recognised profession, Hughes said.
He said this was reflected in the 20% growth in BCS membership to more than 50,000 in just over a year, new relationships between the BCS, government, major employers and other bodies, and the creation of the job of director for IT professionalism in the Cabinet Office's E-Government Unit.
Professionalism has three key elements, Hughes said, drawing on the experience of established professions such as law.
The first, competence, means relevant and up-to-date skills appropriate to a task. Competence must not be fixed in time but built on to develop a foundation of relevant experience and knowledge, supported by qualifications and maintained through continuous professional development.
The second element, integrity, implies commitment to codes of conduct and practice and personal responsibility for the outcomes of one's own actions. These responsibilities may in some circumstances take precedence over contractual obligations to an employer.
The third element, service, widens responsibility to include regard for, and contributing to, the public good.
In addition, IT professionalism goes beyond the traditional view that it is about the technical aspects of developing systems to meet a user's specified need, Hughes said.
"The problem with that view is that if the customer's requirement is defective, the result is unlikely to meet the real need, however professionally the delivery is handled," he said.
"The Professionalism in IT programme is much more business-focused, with the test of professionalism related to business impact rather than technical excellence.
"This is not to deny the importance of technical aspects, but any technical excellence in that area will be wasted if the result does not deliver maximum benefit.
"Our vision for the profession is therefore one with a much wider scope, with a much greater role in business change and transformation."
The IT profession should be seen - and see itself - as an integral part of the business, Hughes said, and should recognise management and business skills as core competences in their own right.
All this represents a major change in culture, Hughes said. "Although we may believe the case for the profession is unarguable, the reality is that employers will only include a require- ment for professional qualifications in their recruitment if they are convinced that these add real value to their business," he said.
The Professionalism in IT programme is therefore being led by a board of senior people from major employers and user organisations, including central government and the likes of IBM, Microsoft and Fujitsu Services.
Hughes said, "We see the programme as being of critical importance not just to the BCS but also to the professional, business and wider communities we serve.
"In two years the BCS will celebrate its 50th birthday, and I believe we have a very good chance of being able to celebrate at the same time that the IT profession has come of age."
Read more on IT jobs and recruitment