IBM revamps business partner programme
IBM is reorganising its business partner programme, instituting an industry focus on an organisation traditionally arranged...
IBM is reorganising its business partner programme, instituting an industry focus on an organisation traditionally arranged around products.
IBM will now group its independent software vendor partners into networks by industry and tailor its communications and partnership programs to the various verticals.

Download this free guide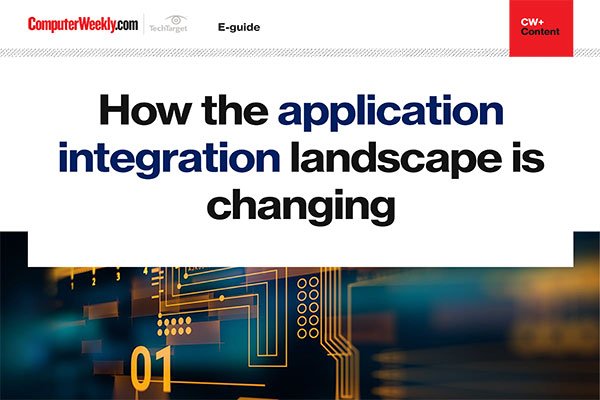 8 ways in which the application integration lanscape is evolving
We take a look at how technologies like Distributed Computing and the Common Object Model have been refined into web services, service-oriented architecture and composable applications and microservices.
By submitting your personal information, you agree that TechTarget and its partners may contact you regarding relevant content, products and special offers.
You also agree that your personal information may be transferred and processed in the United States, and that you have read and agree to the Terms of Use and the Privacy Policy.
The move is intended to make it easier for ISVs to access the information and contacts they need from IBM, claimed Scott Hebner, IBM's vice president of marketing and strategy for developer relations.
The first six verticals for which IBM will introduce the program are retail, financial services, banking, telecommunication, life sciences and health care.
The move is part of IBM's company-wide effort to tailor and bundle its products to meet the specific needs of its customers on an industry-by-industry basis, and to build its channel strength through better geographic and vertical targeting.
"This is very much a reflection of what the customers want us to do, not just the ISVs," Hebner said.
The new vertical channel networks are a continuation of changes IBM began last year, when it introduced ISV Advantage, a programme that offers IBM's top midmarket ISV partners an array of marketing and support services in exchange for a commitment to lead with IBM for at least 60% of their outside software, hardware and services needs.
IBM relies on its partners to provide customers with applications, which the company generally does not develop. IBM's strategy is to partner with application suppliers and provide for those suppliers' customers their underlying hardware and middleware infrastructure.
IBM's Hebner said the new vertical focus to IBM's channel activities is helping the company identify, by territory, areas in which it needs to attract additional ISVs. The company is drawing up "solution blueprints" for problems it sees customers facing in various industries, and with those blueprints it can determine where functionality gaps exist, and seek new partners to fill them, while also encouraging existing partners to expand their offerings.
Stacy Cowley writes for IDG News Service
Read more on Integration software and middleware