IBM alliance to offer new licence and support options for Linux
IBM has extended the work it is doing with Red Hat and Novell in a bid to make Linux and open source software a more compelling option for IT directors.
IBM has extended the work it is doing with Red Hat and Novell in a bid to make Linux and open source software a more compelling option for IT directors.

Download this free guide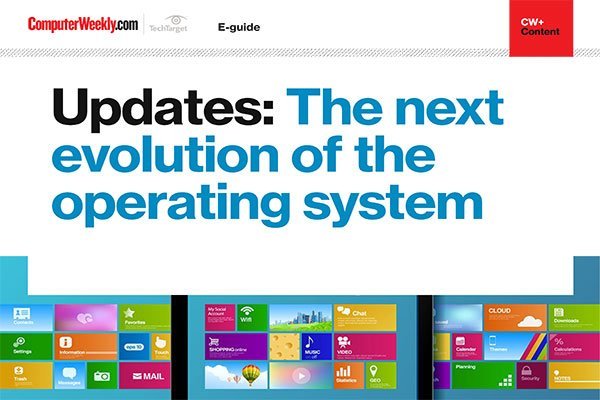 Software Updates: Our latest e-guide is available for your device. Download now?
See how operating systems are evolving with the help of continuous updates and learn about how the Spectre and Meltdown microprocessor flaws have led to improved, more secure processors being released and how Microsoft is evolving its Windows desktop operating system.
By submitting your personal information, you agree that TechTarget and its partners may contact you regarding relevant content, products and special offers.
You also agree that your personal information may be transferred and processed in the United States, and that you have read and agree to the Terms of Use and the Privacy Policy.
Novell and Red Hat have joined IBM's strategic alliance programme, the company's highest tier partner status. IBM said through the programme users would be able to acquire open standards-based Linux hardware, software and services through integrated sales, distribution and services channels.
As part of the agreement IBM will offer one- and three-year Linux support subscriptions. The subscriptions will be available on IBM server hardware or with IBM middleware and IBM Services' Supportline offerings, providing support for the Linux operating system running on both IBM and non-IBM server hardware.
The SuSE Linux Enterprise Server will include the Apache Geronimo open source J2EE application server, Novell said. Red Hat will work with IBM to certify IBM's version of the Geronimo application server - Websphere Community Edition - for Red Hat offerings and Red Hat will also support IBM's efforts to promote Apache Geronimo.
Both Novell and Red Hat plan to support Apache Derby, a Java-based relational database that IBM released to the open source community in August 2004 to help developers more easily build and deploy applications and workloads that require an embedded database.
Linux and open source technology has been gaining in popularity but ease of use, access to enterprise-class support and software and hardware support are proving barriers to adoption.
Research published in December by the Open Source Development Lab found Linux users were frustrated by the lack of functionality of open source desktop products. And, according to Simon Yates, senior analyst at Forrester Research, interest in Linux remains flat.
The alliance may improve matters. Ovum analyst Gary Barnett said, "What is still missing is a fully supported, fully indemnified open source application server platform."
Barnett considered the IBM alliance significant. "The IT directors I speak to will only trust a few major suppliers like IBM," he said.
However, Martin Brampton, director at analyst firm Blacksheep Research, said, "While the alliance could be good news for large corporates, it is closing off options for users." In particular, he was concerned that MySQL, the most popular open source relational database, was not mentioned specifically in the alliance.