Fend off new laws with opt-in boxes
Business Web sites should use opt-in tick boxes when collecting personal information for external marketers, according to a...
Business Web sites should use opt-in tick boxes when collecting personal information for external marketers, according to a data protection lawyer
Guy Campos
Catrin Turner, a partner at London e-commerce and IT specialist solicitors Henry Hepworth, is not only advising clients that opt-in boxes will future-proof them against potential changes in the law, she also claims there is a compelling business case against making users tick an opt-out box to preserve their privacy.

Download this free guide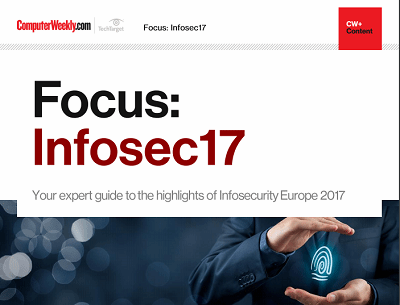 From forensic cyber to encryption: InfoSec17
Security technologist Bruce Schneier's insights and warnings around the regulation of IoT security and forensic cyber psychologist Mary Aiken's comments around the tensions between encryption and state security were the top highlights of the keynote presentations at Infosecurity Europe 2017 in London.
By submitting your personal information, you agree that TechTarget and its partners may contact you regarding relevant content, products and special offers.
You also agree that your personal information may be transferred and processed in the United States, and that you have read and agree to the Terms of Use and the Privacy Policy.
Turner's advice comes as the Data Protection Commission launches a publicity campaign telling consumers that organisations asking for personal information must explain what that information will be used for.
The commission has produced a padlock symbol that IT managers can apply to Web sites or documents to reassure customers about data privacy when personal information is requested.
The padlock can only be applied if the reason for collecting data is clearly explained.
However, it will not be compulsory to display the padlock symbol.
The commission currently considers the use of opt-out boxes to be acceptable except for the collection of sensitive information such as sexual orientation, medical history, political views and trade union activism.
However, Turner predicts that opt-out boxes could be outlawed within a few years. She believes consumer irritation with junk marketing practices could lead to the change. Such dissatisfaction already accounts for many of the complaints filed with the Data Protection Commission.
Turner said companies that have opt-in databases of consumer information would not have to ditch them if the law changed.
These opt-in databases were also more valuable to marketers because they only included people who were actively looking for information.
Finally, she claimed the use of opt-out boxes by IT managers is damaging online companies brands - by associating them with the irritation many consumers feel at having to tick boxes to maintain their privacy.
Read more on IT risk management