Features list: August 2009 - Business intelligence
Features list: August 2009 - Business intelligence
Deadline: 4 July 2009
Publication date: Articles will run through the month of August 2009
Editorial contact: features@computerweekly.com
Collaborative decision making - CDM
CDM is a category of decision support system for non-routine, complex decisions that require iterative human interactions.
Social software extends the collaborative decision-making process by allowing decision makers to discuss an issue, "brainstorm" options, evaluate their pros and cons, and agree on a course of action.

Download this free guide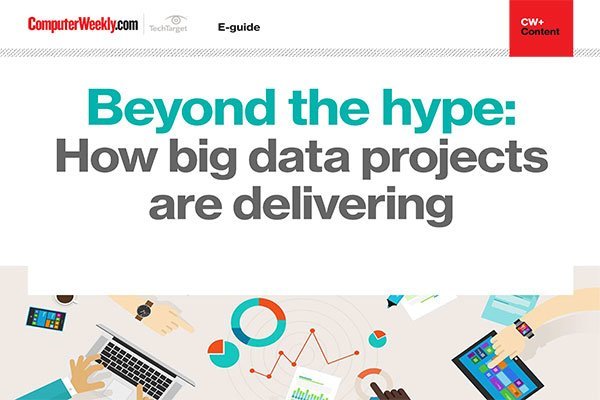 6 high profile examples of Big Data improving operations for corporations
This e-guide collates a group of examples of big data technologies in use, such as how Mercedes-AMG Petronas Motorsport are looking to gain an edge on the competition in the Grand Prix season. Also see how big organisations are managing their big data operations and their data analytics programmes and teams through some high profile case studies.
Tagging the decisions made in social software with information from BI systems enables users to be informed when decision-making assumptions change.
Using business intelligence to navigate the recession
How can businesses use BI to help them through the recession? Using case study examples, this article will look at how companies use BI to identify profitable/loss-making customers/product lines/business units etc and assessing the skills pool . We will also cover how BI can be used to pinpoint market opportunities.
Market overview
What's happening in the BI space. This article will cover industry consolidation and how it has affected the BI landscape. We will focus on the product strategies of the main players including IBM (Cognos), SAP (Business Objects), Microsoft, and Oracle. The article will also identify market trends, and the main drivers for BI.
Database appliances
When database performance is an absolute requirement, business turn to hardware acceleration like the products from Oracle, HP and Teradata. produce. The article will cover the main suppliers of database/data warehouse appliances, industry trends ie moving to commodity x86 architectures, pros and cons and who uses these appliances.
Predictive analytics
Predictive analytics is about predictive models that exploit patterns found in historical and transactional data to identify risks and opportunities. Models capture relationships among many factors to allow assessment of risk or potential associated with a particular set of conditions, guiding decision making for candidate transactions.
Read more on Business intelligence software