Email security – Essential Guide
Email security is a priority for all businesses, with the growing threat of hackers, viruses spam, phishing and identity theft, as well as the need to secure business information.
Email security is a priority for all businesses, with the growing threat of hackers, viruses spam, phishing and identity theft, as well as the need to secure business information.

Download this free guide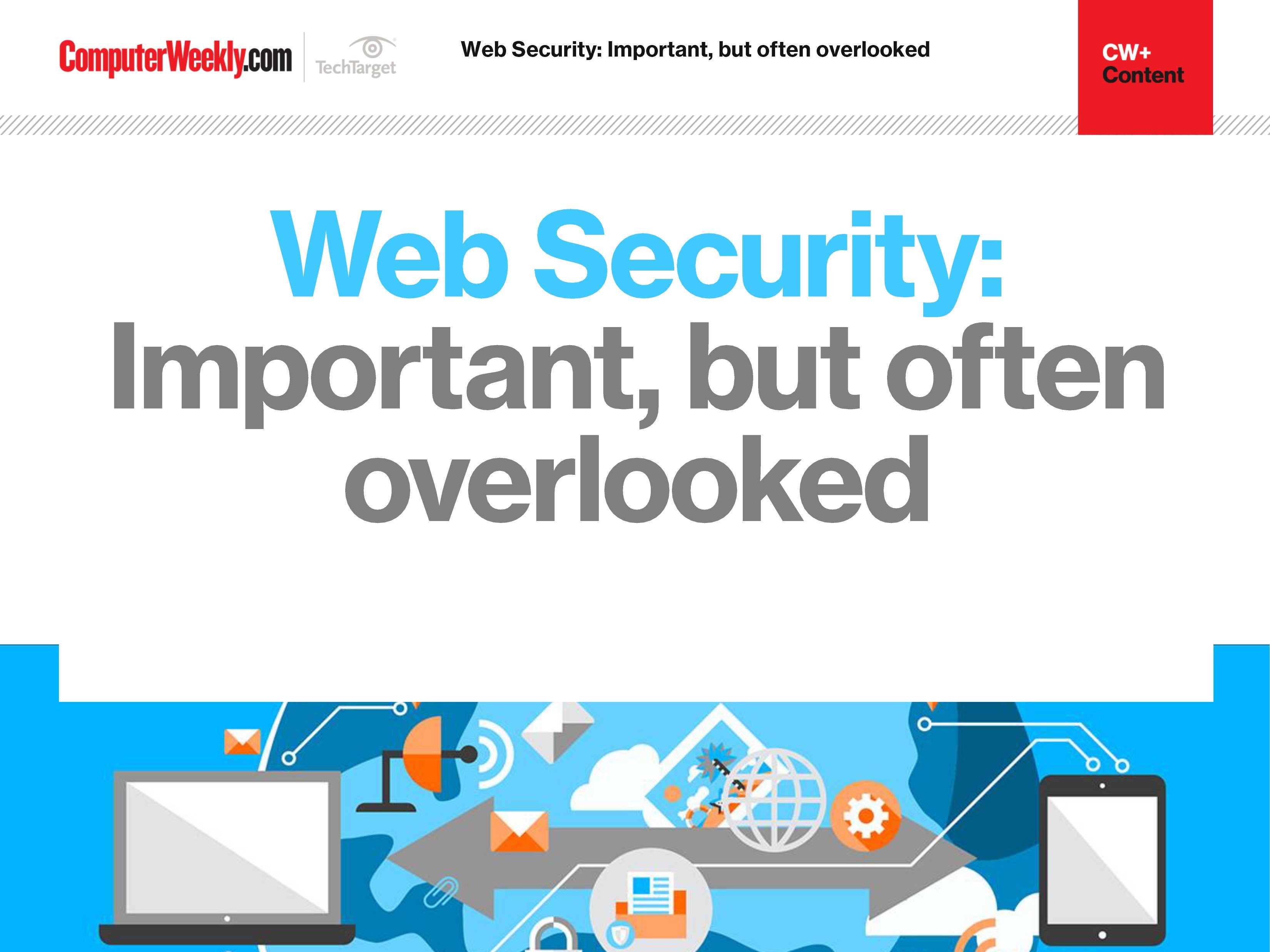 The importance of web security
Join us as we take a look at the different approaches you can take in order to bolster your web security. We find out how to identify and address overlooked web security vulnerabilities, how security controls affect web security assessment results and why web opportunities must be met with appropriate security controls.
By submitting your personal information, you agree that TechTarget and its partners may contact you regarding relevant content, products and special offers.
You also agree that your personal information may be transferred and processed in the United States, and that you have read and agree to the Terms of Use and the Privacy Policy.
What are the different ways to secure your email and email users?
Email security is a multi-layered discipline which can involve using several types of security software and security technology.
As well as implementing security packages, good security practices and policies for your staff are also essential in securing your email communications.
Network security systems, that can protect the business as a whole, are also worth considering as these can help to block hackers and identity theft.
What email security settings should you use?
Make sure you use a spam filter, and scan your email attachments. Research has shown that nine out of every ten viruses that infect a computer reach it through an email attachment.
Instant messaging protection and email spyware protection are also available with many security software products, as are personal firewall tools, which come with the operating system and with many security suites.
Identity protection and content blocking can also go some way to help protect the user's desktop, so ensure that these settings are optimised.
Can I encrypt my emails?
Lawyers and accountants are key users of email encryption software, which often comes as a hosted service or plug in module for Microsoft Outlook.
Email encryption technologies exist to protect individual sensitive emails. Software such as OpenPGP allows you to encrypt emails between the sender and recipient, to boost the security of the emails.
Email encryption uses a public key encoding system which has been termed military grade security because it is so hard to compromise.
What email security policies should I have?
Most businesses have trained their staff in the basic email usage rules and best practises, such as not opening emails from unreliable sources or clicking on web links in emails that you can't trust for sure.
However, there are also other good usage policies that can help to secure your email and the business as a whole.
These include such things as using the bcc option with integrity, so that spammers do not get hold of large lists of names. Judicious use of the Forward and Reply All buttons are two other practises that can help to secure business communications.
It goes without saying that email and PC logins should be based on strong passwords, rather than ones that are easy to guess. Passwords should be changed regularly to maintain security, and never shared or displayed indiscreetly.
What security features does Microsoft Exchange Server have?
One of the most popular business email platforms, Microsoft Exchange Server has a number of built-in email protection features.
Among these are anti-spam and antivirus, as well as additional integrated filtering and multi-engine scanning capabilities, deigned to provide advanced protection.

The email platform also has compliance controls, to help firms meet legal and regulatory compliance requirements.

Exchange Server 2007 now has some confidential messaging components which will encrypt internal and Internet-based messages to help protect the confidentiality of those messages in transit.
Read more on Antivirus, firewall and IDS products